'Jeopardy!' Guest Host Ken Jennings Honors Late Alex Trebek in the 1st Episode since His Death
Ken Jennings honors the late Alex Trebek on the first episode of "Jeopardy!" since his passing. Jennings will be one of several guest hosts lined up for the season before they find a replacement.  
"Jeopardy!" introduced Ken Jennings as the first guest host of the show through a clip from the program shared on its Twitter page. Jennings kicked off his hosting duties by honoring the late Alex Trebek. 
He began by saying he was honored to have shared the stage on previous occasions with the late Trebek and complimented him for having presented the much-loved show to near perfection, over his 36-year tenure.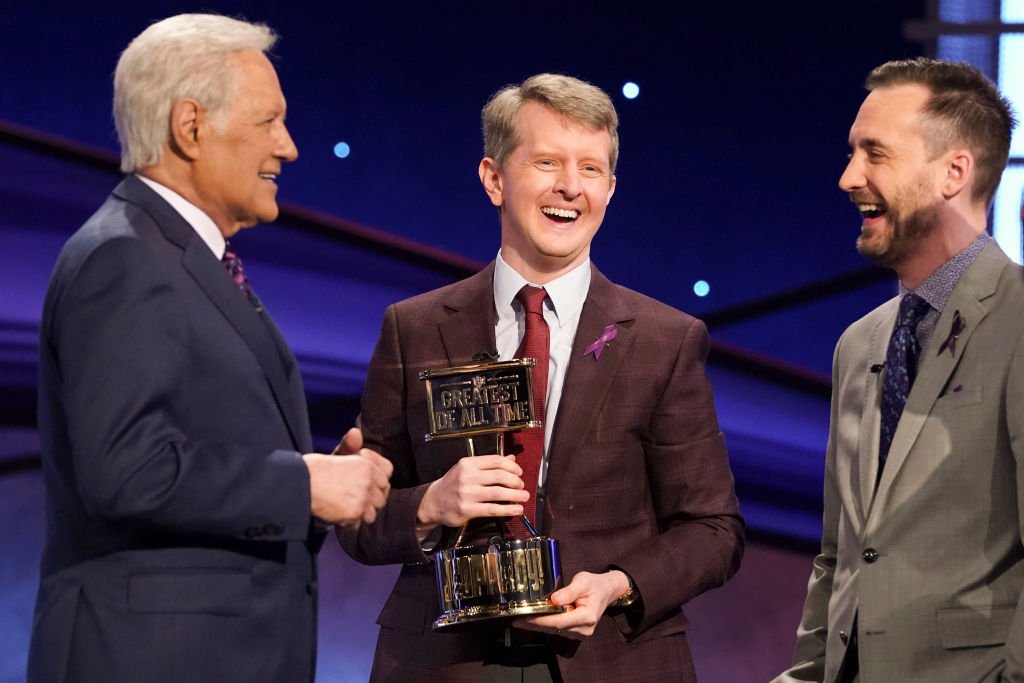 Jennings went on to praise Trebek for his brainpower and finesse. He became emotional when he shared that he missed Trebek tremendously, thanking him for all he had done for them while still alive, adding:
"Let's be totally clear, no one will ever replace the great Alex Trebek." 
Jennings concluded his tribute by encouraging fans of the show that the best way to honor Trebek's memory was to continue playing the game he so loved.
Ken Jennings steps up to the lectern today as our first guest host – but not before honoring Alex. pic.twitter.com/uOzQ3UfqmN

— Jeopardy! (@Jeopardy) January 12, 2021
Jennings has a long history with the show, having received the greatest of all time player award for being a 74-time champion. He worked as a consulting producer in the last season, presenting special videos and assisting guests.
There's a list of guest presenters, possibly including Katie Couric. 
Jennings spoke with Trebek the weekend he passed away, where he soaked up advice from the veteran host on presenting duties, which included a reminder that it was the contestants, and not the host, who were the stars of the show. 
Executive Producer Mike Richards delivered a moving tribute on the first episode following Trebek's death at the age of 80 from pancreatic cancer, saying:
"He loved this show and everything it stood for."
During that time, Richards promised viewers they would see Trebek's last-ever 35 episodes as they had been taped, as that is what the late presenter would have wanted. 
Trebek left journalism to begin a career as a television presenter in 1996, hosting "Reach For The Top" followed by "Jackpot" while in his mid-twenties. It would be "Jeopardy!," in 1984 that would thrust him into fame. 
Following his announcement of his stage IV pancreatic cancer diagnosis in March 2019, Trebek lost his battle in November 2020, leaving behind his wife, Jean, and their three children. 
With some fans commenting that they will need time to adjust to the show without Trebek's presence, there's a list of guest presenters headed their way, possibly including Katie Couric. 
The rumor mill has heard mutterings of Jennings being eyed as the permanent replacement host. Jennings currently co-hosts "The Chase" alongside James Holzhauer and Brad Rutter.