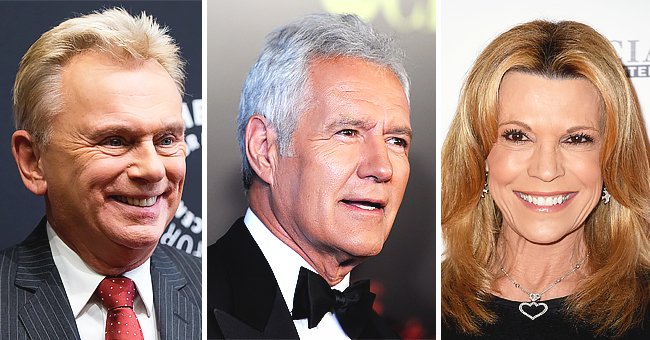 Getty images
Here's What Pat Sajak and Vanna White Said about Friendship with Alex Trebek
In a touching tribute to the late longtime host of "Jeopardy!," Alex Trebek, "Wheel of Fortune" hosts Pat Sajak and Vanna White shared their special memories of the time they spent with him.
"Entertainment Tonight" had a virtual interview with Pat Sajak and Vanna White where they were asked to share their memories about their friendships with Alex Trebek. Their revelations were made on YouTube.
When asked what made the late "Jeopardy!" host special, White, 63, shared that she'd known him for almost four decades. She revealed that she'd considered him as a good friend.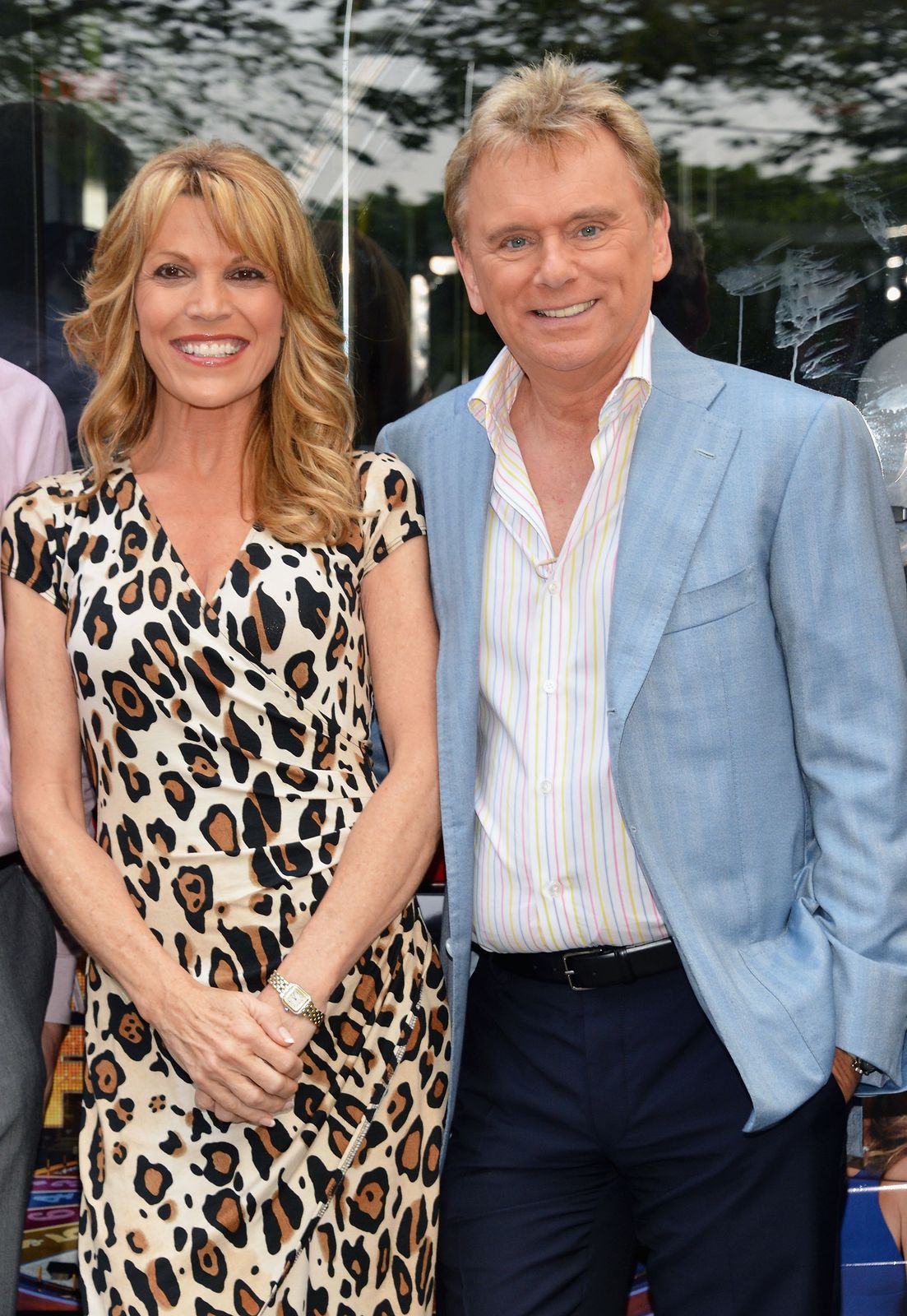 Vanna White and Pat Sajak are honored by Gray Line New York's Ride Of Fame Campaign in Central Park on May 23, 2012, in New York City | Photo: Slaven Vlasic/Getty Images
The co-host on the "Wheel of Fortune" shared how she'd gotten to know the late star's children and wife and had seen him as part of her family. Sajak, 74, also shared his own memories too.
He revealed that he admired Trebek for what he had done on a professional level. The co-host shared that when he started hosting his show, the late host had already done half a dozen game shows in the US and Canada.
Sajak recalled how professional the late star was and that he was perfect for "Jeopardy!." Showing how much he admired the host who passed away at age 80 on November 8, 2020, he said:
"As a fellow professional, the admiration is off the charts."
Trebek publicly battled, and sadly lost his life, to pancreatic cancer. On Friday, January 8, 2021, the final episode that the late star recorded shortly before he died aired; to the heartbreak of his fans.
The late television personality's oldest child, Nicky Trebek honored her father on Instagram after the episode aired. She noted how extraordinary her father had been sharing how much she missed him.
The day also happened to mark Nicky's 55th birthday. Trebek managed to record his last episodes a mere ten days (in late October 2020) before he passed away at his home.
Last week also happened to be the first time "Wheel of Fortune" began a new chapter.
Before the last episode aired, the game show took to social media to share a tribute video to the late star. It included a video montage of Trebek through the years while Peter Allen's "Once Before I Go" played.
Last week also happened to be the first time "Wheel of Fortune" began a new chapter. The show started its first-ever primetime special which featured celebrity contestants.
On January 7, 2021, "Celebrity Wheel of Fortune" began at 8 p.m. ET/PT on ABC. The celebrity contestants who were featured included Leslie Jones, Chandra Wilson, and Tony Hawk.
Please fill in your e-mail so we can share with you our top stories!