TLC Singer T-Boz's Only Daughter Chase Looks like Her Mom With Blonde Locks & Perfect Makeup
Former TLC singer T-Boz's only daughter Chase Rolison is 20 years old and looks just like her, as observed in a recent picture she shared on her Instagram Story. 
Singer T-Boz's 20-year-old daughter Chase Anela Rolison has grown into a beautiful lady and takes after her famous mother when it comes to beauty and style. 
On Monday, Chase took to her Instagram Story to share a sweet picture of herself as she posed inside a car. She wore a light-colored jacket over a blue top and rocked blonde curls. 
Chase gave the camera a fierce but seductive stare, looking lovely in her makeup that comprised pink lipstick. She also put on the car seatbelt. 
There was no caption to Chase's post, but many of her fans most likely noticed how much she continues to look like her mother in more ways than one. 
Chase is T-Boz's first child and only daughter, who she shares with her ex-husband, Mack 10. T-Boz filed for divorce from Mack 10 in 2004, when she accused him of adultery and he threatened to kill her. 
The singer and songwriter also has a son, Chance, who she announced she adopted in June 2016. The proud mom shared her son's first picture in 2017 and described him as her heart. 
The mother of two spoke of how her kids fueled her recovery from all those health challenges.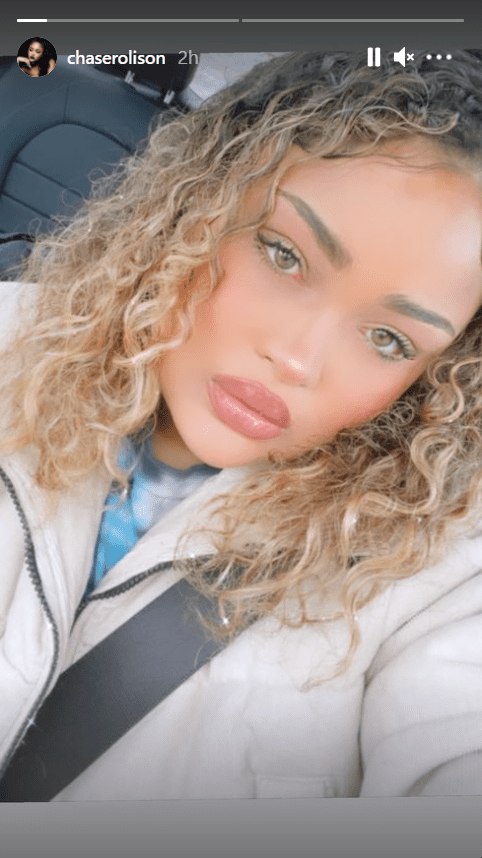 T-Boz and Chase share a beautiful mother-daughter relationship, which they have also displayed on social media. When T-Boz celebrated her 50th birthday in April 2020, her daughter led the tributes in her honor. 
Taking to her Instagram page, Chase shared multiple throwback pictures and videos of herself and her mother and wished her a happy birthday, describing her as her best friend and biggest role model. 
T-Boz is also her daughter's biggest supporter and took to Twitter in October 2019 to hail and show how proud she was of Chase's makeup line, Anela Beauty.
The former TLC singer has experienced many struggles with her health in the past, including sickle cell disease, a coma, which she fell into while giving birth to Chase, and most recently, a brain tumor. 
In a 2017 interview with ET, the mother of two spoke of how her kids fueled her recovery from all those health challenges, saying being a mother to them motivated her to fight through. 
T-Boz revealed her plans moving forward while speaking to Vogue in 2017, saying she plans to write film scripts and produce movies and television shows. The proud mother would also love to be there for her daughter and son, who remain her priority.