Notorious BIG's Son CJ Poses in Floral Jacket & Pants — See Uncanny Resemblance to His Late Dad
C.J. Wallace, the 23-year-old son of the late rapper Notorious B.I.G. and Faith Evans, looks very much like his father in his new social media post.
C.J. Wallace took to his Instagram page to share a series of pictures of himself, and people can't seem to get past the fact that he looks a lot like his dad.
In the first image, the 23-year-old rocks a matching jacket and pants with flower prints on them then captions the post: "Keep climbing."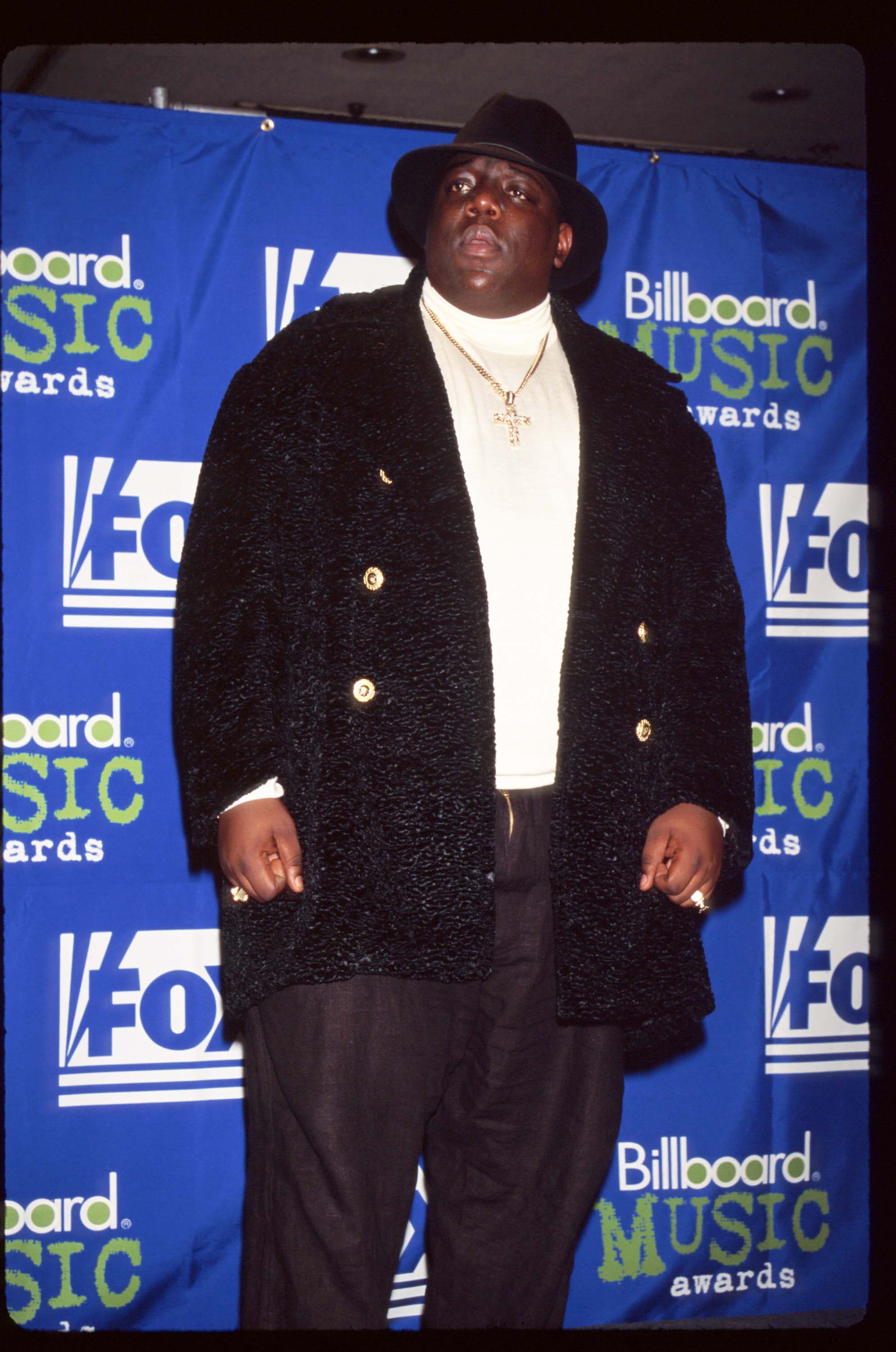 Another post which was shared by @teletaco showed C.J. in the same outfit. One of its images was a close-up picture of him which highlighted his afro and well-groomed beard.
Noting his uncanny resemblance to his dad, one fan wrote: "Looking just like his pops." Another said, "I'm sure your pops is proud of you, young King. Salute."
C.J. was only five months old when his dad was shot and killed in 1997. More than two decades later, he is now the proud owner of a cannabis company which he named Think BIG to honor his father's legacy.
Think BIG opened just days before the anniversary of Biggie's death this past spring, and it now features vapes, pre-rolls, and Biggie-related apparel. 
T'yanna has her own clothing line, Notoriouss Clothing, which is also named to continue her father's legacy.
According to what C.J. told Rolling Stone, the company also gives back to the community. He believes that any company making money off cannabis should give back because there are people locked up in prison for cannabis possession. 
Christopher Wallace, also known as Biggie Smalls, or The Notorious B.I.G., also left a daughter behind when he was shot and killed in a drive-by shooting.
T'yanna Dream Wallace, his daughter, is the older of the two, and she is now 26-years-old. She has grown to be a young and talented business-woman and clothing designer. 
T'yanna has her own clothing line, Notoriouss Clothing, which is also named to continue her father's legacy, just like her younger brother's company.
T'yanna and C.J. have two different mothers. T'yanna's mom is Jan Jackson, who dated Biggie Smalls before he later married Faith Evans.
Besides being a successful businessman, C.J. is also in the entertainment industry but not as a rapper like his late father. He is an actor, and he has acted in a handful of movies.
His first role ever was playing a younger version of his father in the biopic, "Notorious" in 2009. He also played in the T.V. version of the famous horror movie, "Scream." C.J. recently released dance remixes of his father's songs from his iconic "Ready to Die" album.