Chris Brown's Daughter Steals Hearts Posing at a Princess Party in a Gold Gown & Matching Crown
Chris Brown's growing daughter, Royalty, got dressy for a princess party, rocking vibrant colors and a lovely frock while posing with her pals.
Chris Brown's little tot, Royalty, got her Instagram timeline buzzing with fans who could not get enough of her top-notch fashion sense as she glammed up for a birthday party.
In the images shared, Royalty posed with the celebrant, who is a close pal. The girls seemed to be channeling the classic Victorian ballroom parties as they gracefully posed for the camera with big smiles.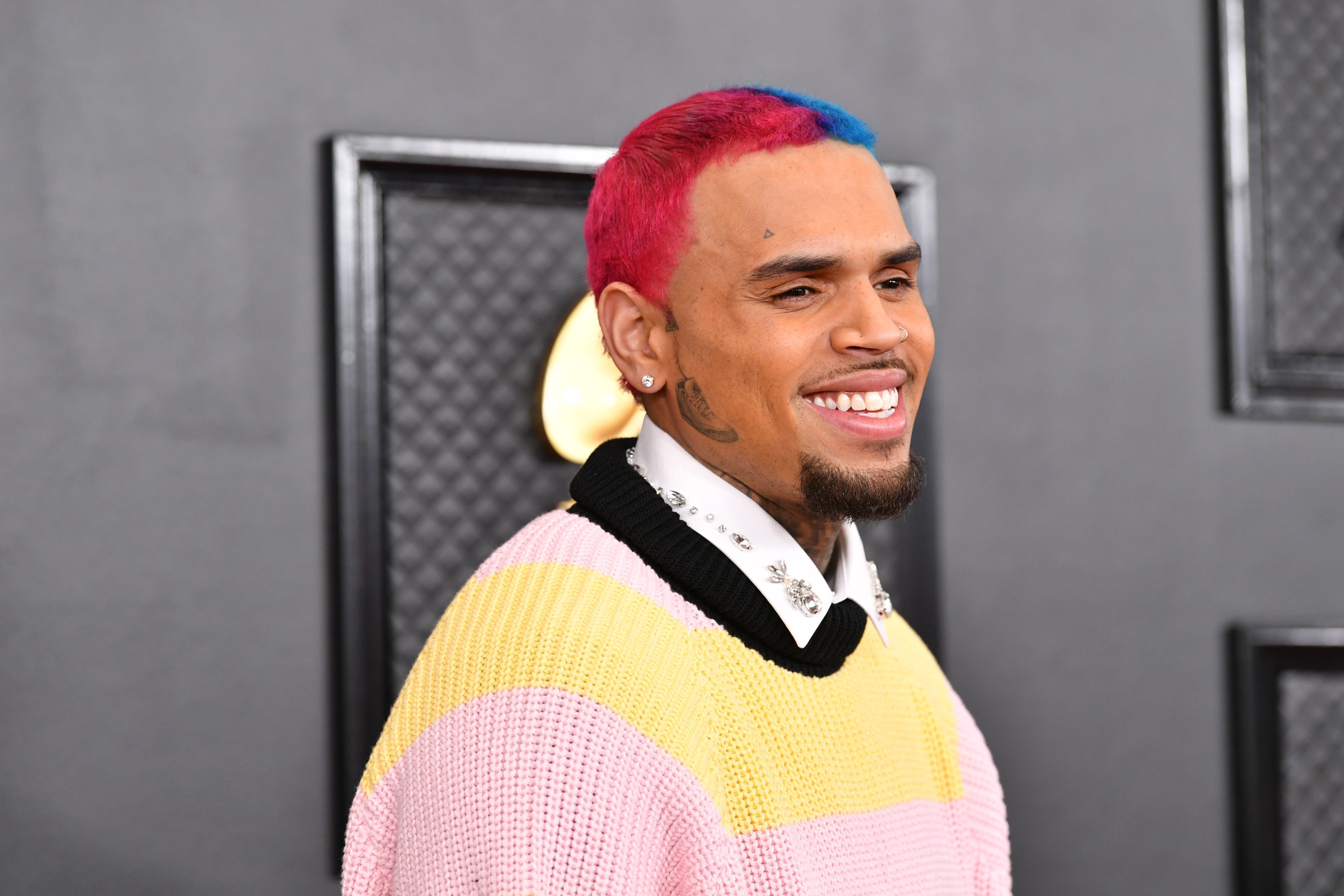 Brown's lovely girl rocked a bright yellow frock that came with fussy details on the bodice and flowing skirt. Royalty's outfit bore cold-shoulder sleeves and shimmery designs at the front.
The little girl's hair was styled in a coiffed strike while some of her raven tresses came down her angelic face. Royalty topped her look with a dainty princess crown as she stood near the birthday girl who dazzled in a red dress. The caption read:
"Princess Party! #HappyBirthdayMiyah."
The third person in the photo rocked a lengthy blue dress and a white plaited wig. In the next slide, the gorgeous trio was filmed blowing sweet kisses at the camera while their outfits looked nothing short of dreamy. 
More of Royalty's glam appeared on her mom, Nia Guzman's Instagram story where she sweetly posed with her baby sister. While Royalty's fashion taste is no doubt showing how stylish she can get, the little girl has more than enough talent in her. 
Royalty effortlessly delivered a cool performance as she deftly moved to the classic "Macarena" song.
Just like her dad, Royalty knows when to bust some moves and capture millions of fans' hearts. From time to time, she would show off premium dance content on social media, reminding fans that she's got her iconic dad's genes. 
One of her iconic moments had the little entertainer causing a frenzy among admirers who argued she was a better performer than her award-winning dad.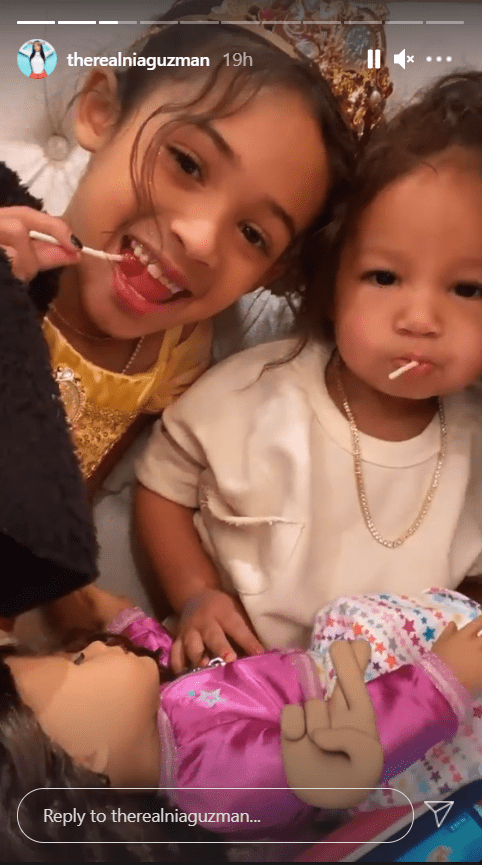 The short clip shared showed little Royalty belting out some leg movements to Me Hotspot's "My Friends We Get Turnt Up." In the clip, the youngster had her hair plaited into cornrows while she rocked a Gucci outfit. 
In another of her dance show-offs, Royalty effortlessly delivered a cool performance as she deftly moved to the classic "Macarena" song. The young girl rocked a casual sweatshirt and pansy look, but there was nothing casual about her dance moves.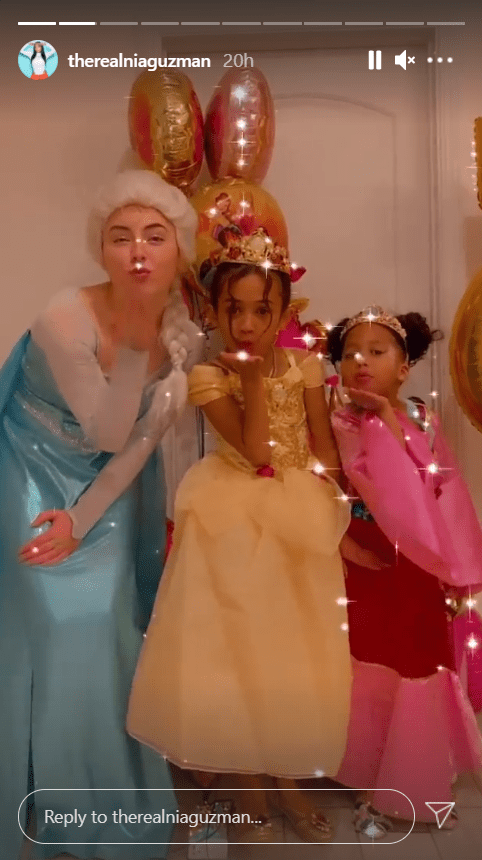 When Royalty became a part of award-winning vocalist Brown's life, fans witnessed a change in his lifestyle and a transition into fatherhood. Now that she is growing older, it is safe to say that the little girl would make Brown a super proud dad in little or no time.