Christie Brinkley's Mini-Me Daughter Sailor Shows off Her Stunning Figure in a Swimsuit — See the Photo
Sailor Lee Brinkley-Cook, who bears a striking resemblance to her famous mom Christie Brinkley, recently shared three new Instagram photos of herself in a one-piece swimsuit.
As shown in the pictures she shared on January 11, Sailor flaunted her enviable figure in a cheetah-print suit with ties in front that left holes showing off her stomach.
The 22-year-old model demonstrated what she inherited from her mother by doing an excellent profile shot. In the photo, Sailor is seen standing on a beach in the Caribbean.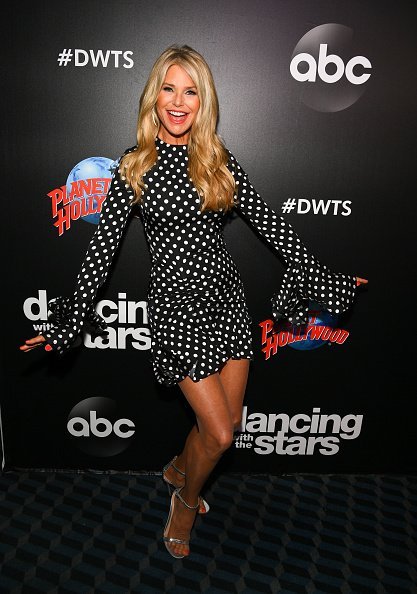 SHE IS ON VACATION
The star captioned the image: "2021." The photo has received more than five thousand likes so far. Sailor's fans made sure to let their love for her be known in the comments section.
Meanwhile, Sailor is on vacation in the Caribbean with her mother, Brinkley, and her boyfriend, Ben Sosne. The day before, Brinkley, 66, posted a video of her daughter.
RESTORING THE SEASHORE
Brinkley noted Sailor's efforts to restore the seashore by planting trees in the sand. She was impressed with her daughter's action as she carried a large tree on the sand.
The Cover Girl model also posted photos of Sailor, who appeared in great shape with a toned body and toned arms. There were also snaps of Sosne wearing swimming trunks with his shirt off.
She said that her hip had been hurting more and more every year.
FLAUNTING HER PERFECT LEGS
Brinkley was also seen in a red one-piece swimsuit that perfectly complemented her figure. Last week, the model was pictured walking along a beach in the Caribbean while wearing a bikini top.
Brinkley was joined by her daughter Sailor and Sosne as she wore a teal-colored triangle bikini top. The mother-of-three opted for black shorts to show off her perfect legs.
Sailor can also be seen wearing a yellow bikini while she walks on the beach and picks up shells. In an Instagram story, the model is shown kissing her boyfriend.
This comes a week after Brinkley revealed she had a hip replacement to fix an injury sustained during a helicopter crash in 1994. She said that her hip had been hurting more and more every year.
Brinkley is also the proud mother of Alexa Ray and Jack. The model, who gained worldwide fame with her Sports Illustrated swimsuit issues, has been married four times.
Brinkley had been married to French artist Jean-François Allaux, musician Billy Joel, real estate developer Richard Taubman, and architect Peter Halsey Cook.