Kate Middleton's Parenting Style and Communication with Her Three Kids — What's It Like?
Duchess Kate Middleton and her husband Prince William, share three young children. In this article, we look at how the duchess parents the trio and how she communicates with them.
Speaking to "Fabulous," Dr. Rebecca Chicot described Middleton as a "sensitive and warm" mother. Chicot is the author of the book "Calm and Happy Toddler" and the founder of Essential Parent.
The doctor explained that Middleton's parenting style was called authoritative. She shared how that works compared to an autocratic parenting style, that was encouraged in Victorian times.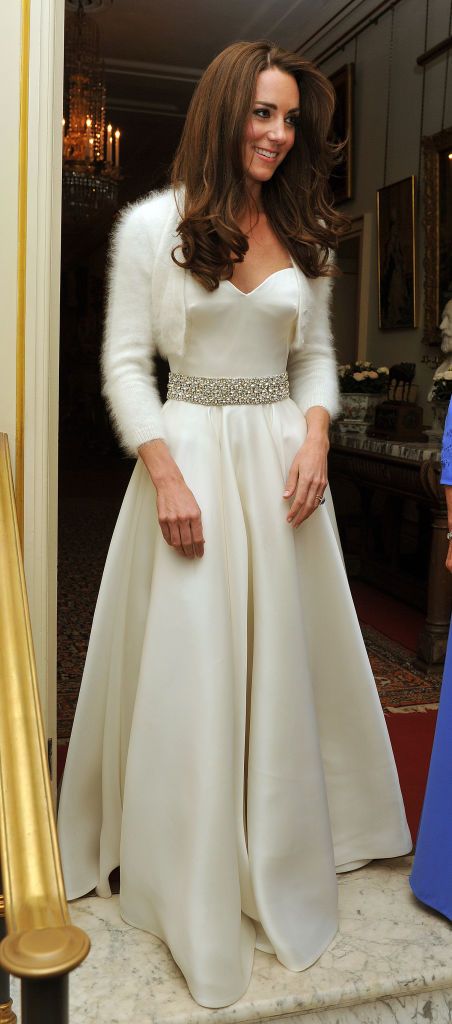 An example of this parenting style includes the idea that children should be seen but not heard. The duchess' children are well known for being quite well behaved and calm.
She and Prince William share sons Prince George and Prince Louis and a daughter, Princess Charlotte. Middleton previously held a Q&A with the public where she was asked how she handled tantrums.
At the time, the Q&A was about her recent project. She responded by jokingly stating that she would love to know from experts how to handle temper tantrums.
Despite the joke, the mother of three seems to be capable of handling her children quite well. In 2017, during her sister Pippa Middleton's wedding, George started becoming a bit naughty.
His mother calmed him down by touching his head softly to get him to behave. One of the wedding photos also showed her lifting her finger to shush him as the ceremony started.
Chicot noted that the head touching was a "nice connection" that Middleton made with her eldest child. In the past, Prince William and his wife have also been seen crouching down to speak to their children at eye level.
The doctor shared how Middleton's parenting style gives the children balance by presenting them with gentle boundaries and sensitivity. The royal also allows her little ones to be children and accommodates their tantrums.
One such example happened in 2019 at the charity regatta in Cowes, Isle of Wight where Charlotte was seen poking her tongue out at the crowds. Instead of berating the child, Middleton actually laughed and praised her.
During a previous flight to Hamburg, little Charlotte had a mini-meltdown on the runway, causing her mother to crouch down and use her finger to show her sternness. However, she spoke quietly to the child.
Chicot noted how that move showed warmth and firmness from the parent. The move worked perfectly to calm the child down, and Charlotte was quickly back to being normal and relaxed.
At an engagement at the Henry Fawcett Children's Centre in London, Middleton once told a parent that her favorite part of being a mother was "getting hugs from her kids." The royal also has a different method to calm her brood.
According to The Sun, she asks the children to take breaks instead of putting them in time out. Taking a break usually sees the children being allowed to read a book or do a puzzle to calm them down.
Kate also believes in her children playing outside in nature as much as possible. While on the "Happy Baby Happy Mum" podcast, the duchess shared that she was passionate about children playing outside.
She explained that she felt it was good for the children's mental and physical wellbeing. During a Christmas Special with ITV, she revealed that she also did gardening with the trio.
The royal shared how she thought being in nature helped the children learn lifelong emotional, physical, and cognitive skills. Even though she has a nanny, Middleton is very much involved in the children's parenting.
She even goes as far as reading parenting books like "The Happiest Toddler on the Block" and "Positive Discipline: The First Three Years." However, she's the first to admit that she isn't perfect at her role.