Here's How Kate Middleton Paid Tribute to Her Kids with a Special Piece of Jewelry
Kate Middleton always keeps her kids close to her heart. This week, the Duchess stepped out to meet some parents while showing she's always aware of being a parent herself. 
On Tuesday, Kate Middleton visited the Battersea Park in London, where she met with parents to talk about how they are dealing with the challenges brought about by COVID-19. 
Middleton, 38, did not have kids, Prince George, seven, Princess Charlotte, five, and Prince Louis, two, with her. However, she did have a tribute to them around her neck. The photo is found below. 
TRIBUTE TO ROYAL KIDS
Over three photos shared by the royal family, we see Middleton, the Duchess of Cambridge, speaking to guests at the event. The attendees all contribute voluntarily to institutions seeking to help parents amid COVID-19. 
Middleton is not the only one who thoughtfully adorns herself. Meghan Markle also wore a gold necklace that paid tribute to her two favorite men at the US Open last year. 
If one looks closely at Middleton's gold necklace, they would observe that the royal's jewelry featured three pendants with a different initial imprinted on each to represent her kids: "G" for George, "C" for Charlotte, and "L," for Louis.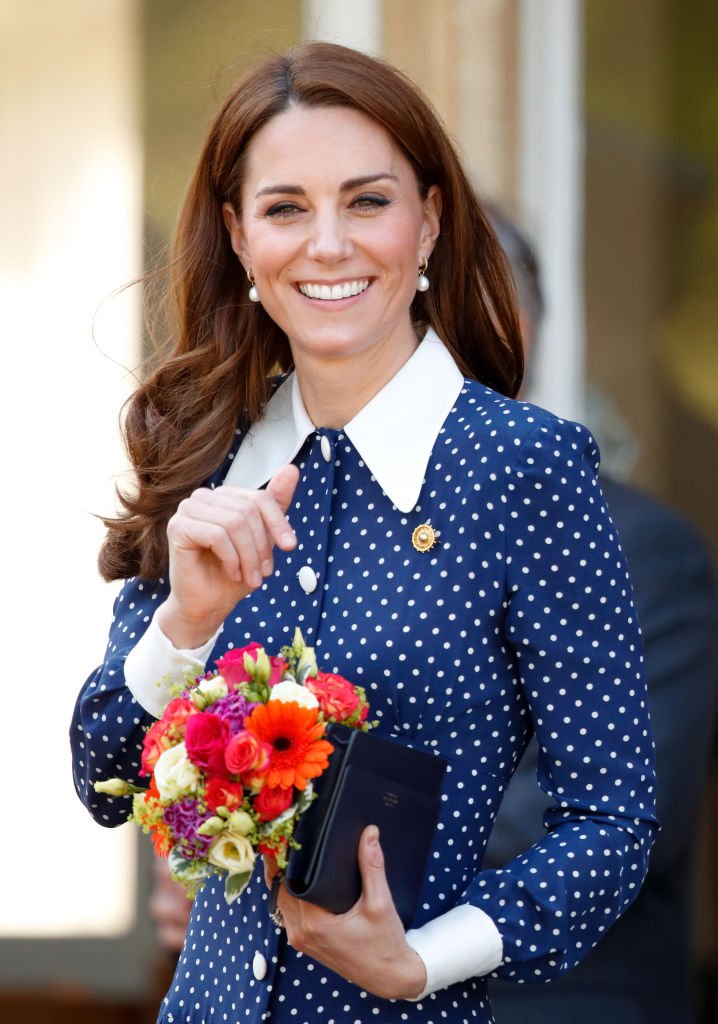 NECKLACE ORIGIN
Vogue reports that Middleton attained the necklace while visiting Careau Children's Centre in Cardiff, Wales. The piece, named the Gold Midnight Moon necklace, was designed by Daniella Draper, a British jeweler. 
Middleton also wore a white Ralph Lauren blouse with short, puffed sleeves and a pair of pink Marks & Spencer trousers. She accessorized with a Spells of Love necklace, a gold watch, and a ring.
SPEAKING TO MOMS
The mother-of-three wore her luxurious brunette locks down with large curls right at the end. Her modest face of makeup gave her a natural look. She also wore a small pair of gold hoop earrings. 
According to Hola, Middleton spoke to 37-year-old Christine Thatai and 29-year-old Morgan Cassius about their routine video calls helping other moms get through the lockdowns.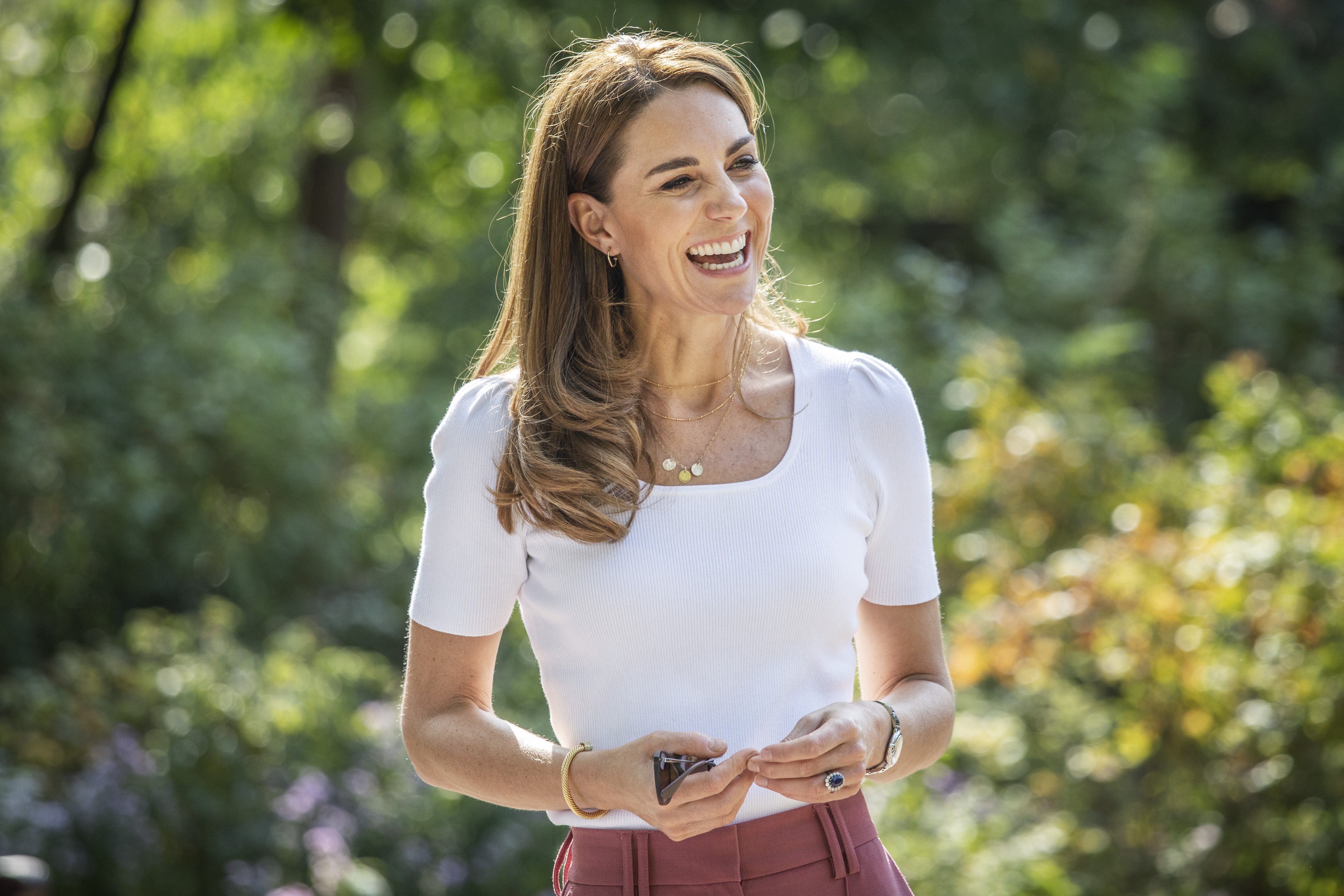 MARKLE'S GOLD DOG TAGS
Middleton is not the only one who thoughtfully adorns herself. Meghan Markle, Prince Harry's wife, also wore a gold necklace that paid tribute to her two favorite men at the tennis US Open last year. 
Markle's piece from Mini Mini Jewels featured two dog tags, each with an initial, "H" and "A," to represent Harry and her one-year-old son, Archie. Markle played with the piece throughout the event's matches. 
MIDDLETON SCOLDS WILLIAM
Earlier this month, Middleton proved that she is an observant mother when she scolded husband Harry for forgetting about their daughter. The two were at the London Bridge Job center. 
While conversing with a representative, the Prince noted that his son George would love to be around for demotion work by Keltbray, a construction business. "Don't forget Charlotte! She'd love it too," said Middleton.
While George and Charlotte love the noise of construction work, Middleton has noted that little Louis is getting very playful. Although raising three kids is a challenge, the Duchess' love for her children is heartwarming.