Look Back at 'Gunsmoke's Marshal Dillon Actor James Arness' Death at 88
Take a look back into the life and time of the American prolific actor James Arnes who starred in the 1950's sci-fi classic "Gunsmoke" and "The Thing from Another World."
It has been a decade since his death, but actor James Arness' memory still lives fresh in many people's minds. The "The Thing from Another World" star died in his home at Brentwood.
In a statement posted on his official website after his death, the actor explained that he had lived a good life and was appreciative of the love and support he got from his family and friends.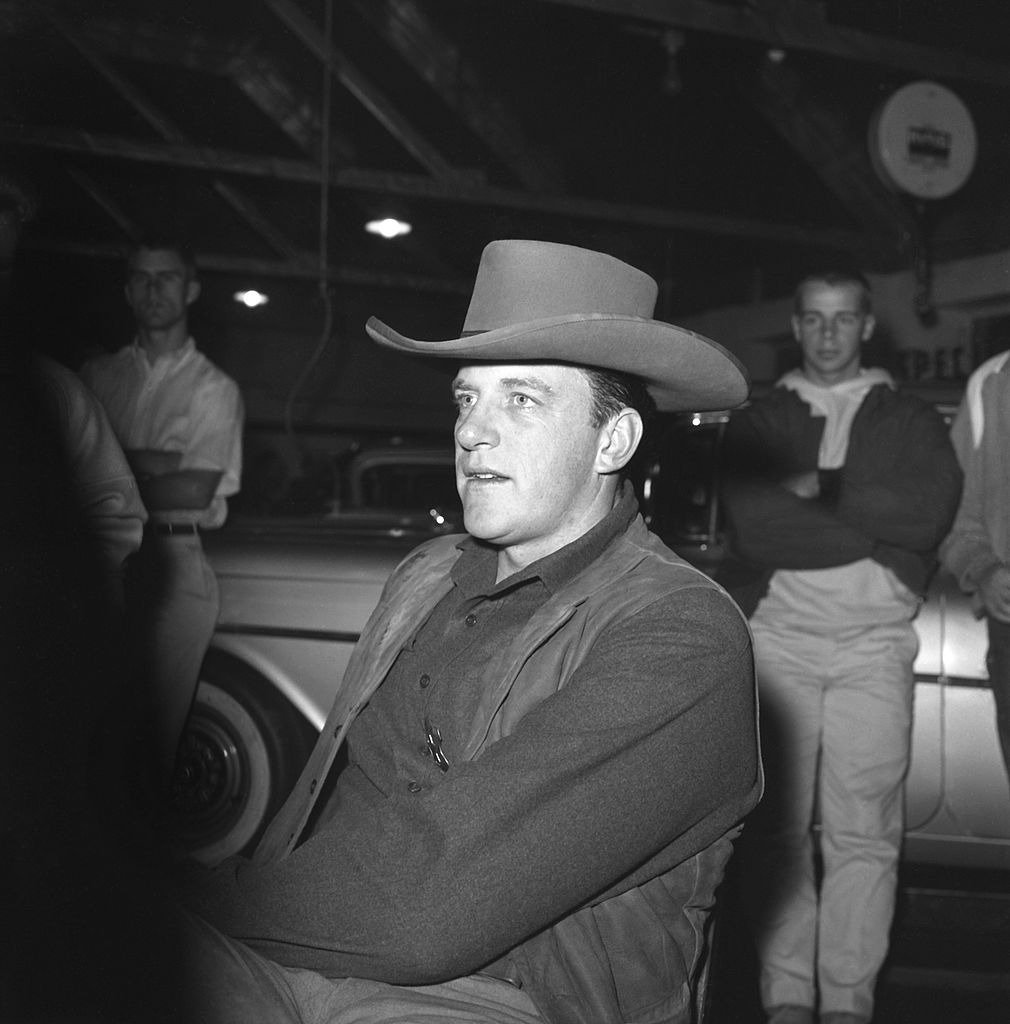 He also extended his gratitude to fans and colleagues he had worked with during the cause of his career. The actor was born James King Arness in Minneapolis, Minnesota, on May 26, 1923.
He had a businessman for a father and a journalist for a mother. Arness' brother, Peter Graves, was also an actor who died 18 months before. The "Them" star also served in the army during World War II, had an injury on his right leg, and earned himself the Purple Heart.
With JAMES ARNESS " MATT DILLON" pic.twitter.com/BE2hFwPrK5

— Eric Braeden (@EBraeden) April 19, 2020
After a painful injury that had kept Arness in the hospital for a year, He decided to try getting into the radio industry, following his nurse's advice. Arness became an announcer and disc jockey at a Minneapolis radio station before trying out Hollywood.
The actor was awarded an honorary US marshal.
8 out-of-this-world facts about James Arness!https://t.co/Hgl3lRKFBe pic.twitter.com/nX1ynUCD6m

— MeTV (@MeTV) July 31, 2017
In the 1947 movie "The Farmer's Daughter," Arness had his screen debut, where he acted as one of Loretta Young's three beefy brothers. In 1949, he starred in William Wellman's movie "Battleground," where he played a soldier.
Arnes went on to make four movies with his close pal, John Wayne. Wayne suggested Arness for Marshal Matt Dillon's role in "Gunsmoke," which he initially rejected.
James Arness explains why he originally passed on the role of Marshal Matt Dillon: https://t.co/wTHAxntghW pic.twitter.com/OqZOvAERR4

— MeTV (@MeTV) August 29, 2018
"Gunsmoke" premiered in 1955 and was considered a new breed of adult western with complex characters and an intricate plot that took the show beyond outlaws and gunfights. 
The show aired for 20 years on CBS, setting a record for being the longest-running, live-action primetime series by seasons, since tied by NBC's "Law & Order."
Here's a #RetroRodeo for y'all: James Arness of the show "Gunsmoke" chats with a few young fans during his performance in 1959. The real question is this: what character did Arness play for 5 decades on the hit show? #RODEOHOUSTON pic.twitter.com/y2qD74HhiX

— RODEOHOUSTON (@RODEOHOUSTON) September 13, 2018
Arness' two-decade-stint on primetime was a record only equaled by Kelsey Grammer's 20 years as the character Frasier Crane on two shows, "Cheers" and then "Frasier."
The actor was awarded an honorary US marshal in recognition of his contribution to the image and tradition of the US Marshal Service. In 2003, he was also honored for his career by the Los Angeles City Council.
#Gunsmoke: How Did James Arness Die? https://t.co/ZhQsjiEhhi pic.twitter.com/sWbp8tuvGZ

— PopCulture.com (@PopCulture) January 12, 2021
The American actor was also nominated three times for the Emmy Awards. Arness left behind Janet Surtees, his second wife, and son Rolf from his second marriage.