T-Boz's Daughter Chase Says She Had Never Seen before This Rare Photo of Her Parents Together
T-Boz's only daughter Chase recently shared a rare throwback picture of her parents during happier times on her Instagram story. The photo is so rare that the teen admitted to never seeing it before. 
Before former TLC member Tionne "T-Boz" Watkins' marriage to rapper Dedrick "Mack 10," Rolison ended in a nasty divorce in 2004, the power couple was the image of love and infatuation.
The couple's only daughter, Chase Anela Rolison, 20, was surprised to come across a photo of her parents during happier times and shared the snap with her followers.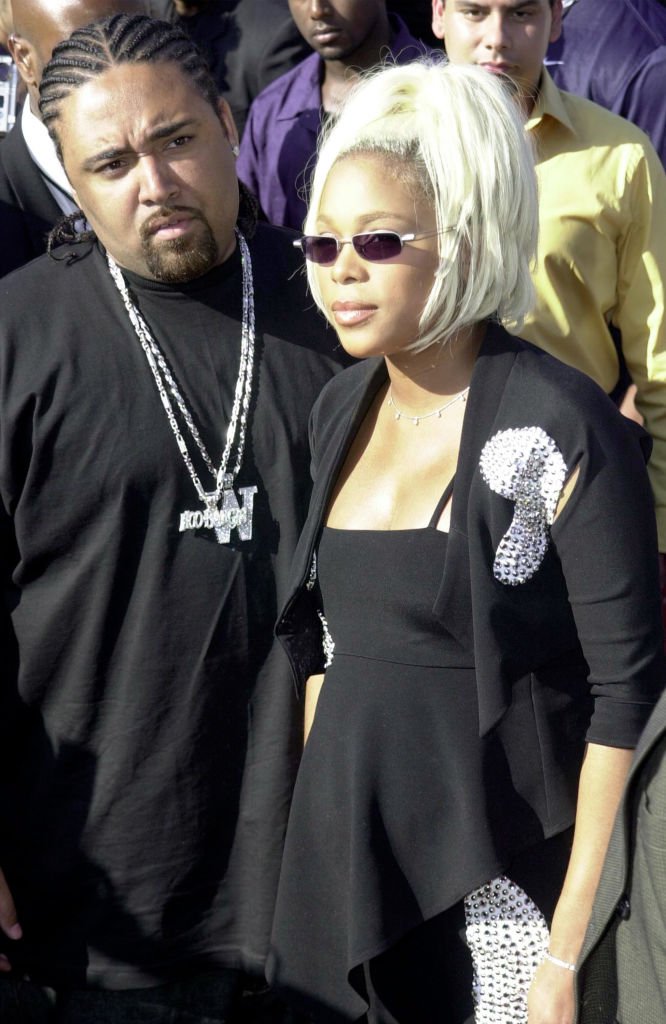 Chase reposted the photo initially shared by a fan page to her own Instagram story. Along with her own admission, she gushed about her parents in their younger days with the caption:
"Fun fact I've never seen this picture of my parents until today I love it goals [for real]. 2000 Bonnie and Clyde LMAOO."
The picture, which was part of a series of shots for a 2001 feature for Upscale magazine, showed Watkins, dressed in a white top and white pants, sitting on the lap of her then-husband, Rolison.
The singer, rocking a flipped-up bob, laughed cheerfully with her arm on the rapper, who also sported a beaming smile. He was dressed in blue jeans and a mustard sweater, with his hair braided into neat cornrows.
Despite how happy the couple were during that time, allegations of infidelity and physical abuse resulted in their separation. In 2004, Watkins filed for divorce from Rolison and sought full custody of their daughter.
In addition, court documents revealed that Watkins had requested and been granted a temporary restraining order alleging that the gangster rapper had threatened to kill her on many occasions.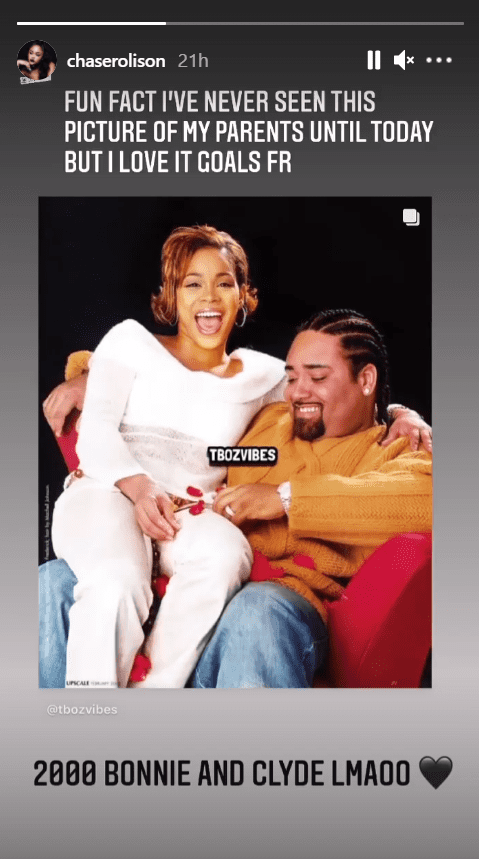 After surviving the abusive marriage, Watkins, 50, tried to get her life back on track, but a long list of challenges derailed her career progressions. 
In her reality mini-series, "Totally T-Boz," which aired in January 2013, the singer opened up about health problems, including living with sickle-cell disease, which threatened to destroy her dreams of having a family.
Watkins was diagnosed with sickle-cell disease when she was a child, making it difficult for her to have children. After welcoming her daughter in 2000, she adopted a son in 2015 and named him Chance.
Her own experience with the disease inspired the "A Sick Life" author to record a song titled "Champion" to help raise money for children who, like her, are surviving with leukemia and sickle-cell disease.