Naomi Osaka Poses in a Colorful Dress While Flaunting Her Curly Hair & a Chic Louis Vuitton Bag
Japanese professional tennis player Naomi Osaka looked gorgeous as she posed in a colorful dress while showing off her curly hair and a stylish Louis Vuitton bag in a recent Instagram post. 
Naomi Osaka just might never stop making waves. The world-class tennis player makes it a trend to always make the news, be it her outstanding gameplay or her remarkable sense of style. 
With a long list of achievements to her name, the 23-year-old has also shown her flexibility with her keen interest in all things beauty and her notable fashion statements.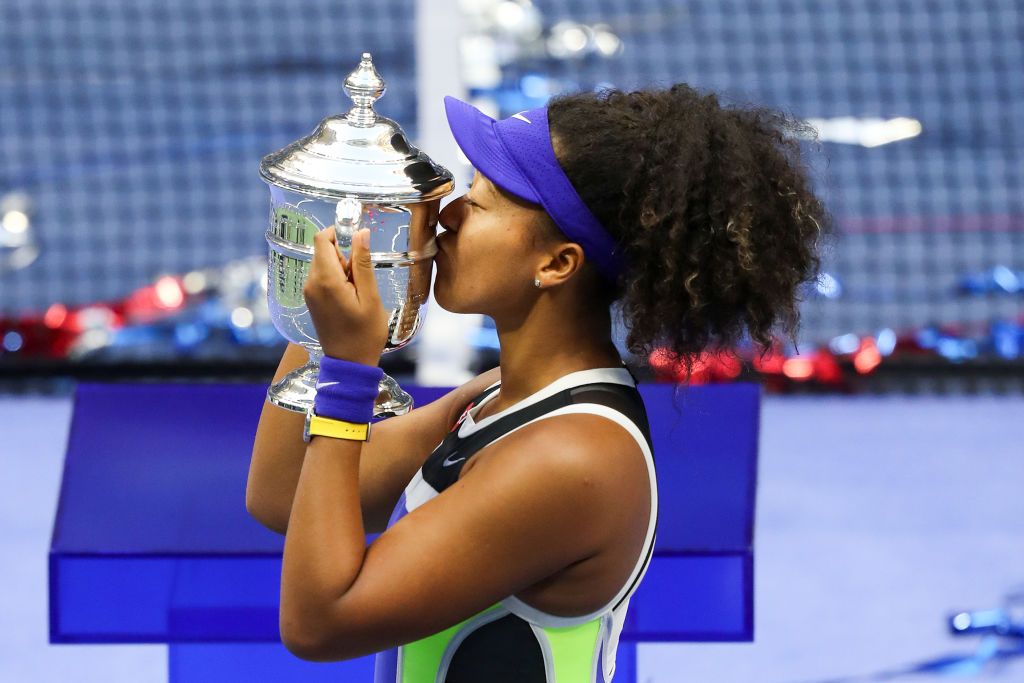 Once again doing her thing, the trendsetter looked drop-dead gorgeous in a recent colorful ensemble posted on her Instagram feed. In the shot, she was clad in a creative short-sleeved multi-colored dress that stopped above her knees. 
She combined it with little to no makeup and had her signature curly hair blown out about her. The beautiful locks framed her face and fell to her shoulders in a lovely messy tangle. 
Osaka then finished the look with a cute brown Louis Vuitton purse with a huge white strap and an attached pouch. The tennis star had one hand resting delicately on her chest while the other was on her waist as she gazed steadily into the camera. 
The post was a promotional photo for the athlete's recent partnership with Louis Vuitton after she was revealed as the French fashion brand's new brand ambassador. 
She was almost moved to tears after the parents of the late Trayvon Martin and Ahmaud Arbery sent her honorary videos. 
In a press release by Vuitton, the tennis star was described as multi-faceted, independent, and modern. She was also said to be perfectly incarnating the Louis Vuitton woman. 
The campaign photos were taken by Nicolas Ghesquière, the artistic director of the women's collection for his yet-to-be-released Spring-Summer 2021 collection, of which Osaka will appear. 
It is safe to say that she has had an exciting few months as this achievement comes right after she was made the face of January 2021's cover issue for the renowned Vogue magazine. 
Last year, the athlete also took to her Instagram feed to give her fans a glimpse of her quarantine workout routine after her partnership with Airbnb for their Olympic and Paralympic summer festival.
Osaka has also used her tennis and social media platforms to spread awareness about racial and social injustice over the years. During last year's US Open, she honored the Black victims of police brutality by wearing a face mask with their names inscribed across it. 
After her win in the quarterfinals, she was almost moved to tears when the parents of the late Trayvon Martin and Ahmaud Arbery sent her honorary videos for her thoughtful gestures during the tournament. 
Osaka gushed about how much it meant to her after watching the videos. She also spoke about the parents' strength and added that she could not imagine being in their shoes.
Though the victims' fate might not have been the athlete's direct reality, the incident sure left a mark on her and the hearts of many.