Lil Scrappy's Wife Bambi Flaunts Her Post-baby Body in a Tight Corset, Nude Pants & Blonde Wig
Bambi Benson, the beautiful wife of American rapper Lil Scrappy, flaunted her post-pregnancy body in a stunning body-hugging corset and nude pants in a recent photo on her Instagram feed. 
Bambi Benson might have recently just put to bed, but she sure does not look like it. The 34-year-old beauty has apparently staged a quick comeback to her hot trim physique, as seen in a recent photo on her Instagram feed. 
The shot was taken in the actress's white-walled elaborately decorated living room, and she looked drop-dead gorgeous in a hot stunning ensemble. She was clad in a tight white tank top and tight nude pants that sat perfectly against her caramel skin.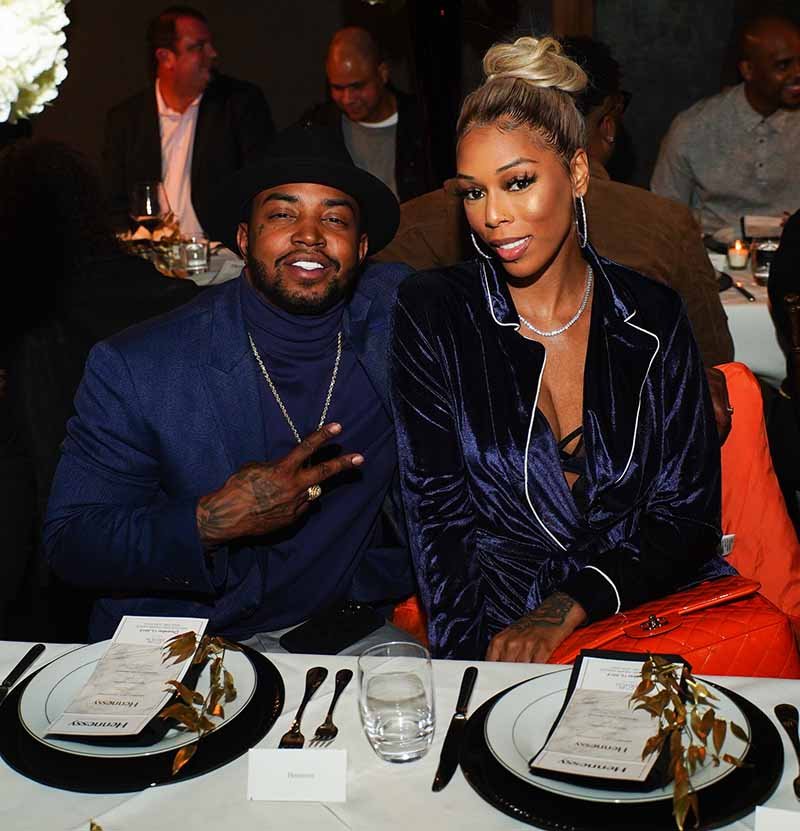 The stylish fit was combined with a lovely iridescent roped corset that was fastened tightly around her thin waist. Though it was a striking contrast to the outfit, the combination worked just fine. 
Benson finished the look with a silver neck chain, glamorous makeup that completely accentuated her features, and many ringed accessories. Her long blonde hair was also styled to the side and fell to her back in straight luscious waves. 
As she leaned against her silver plush sofa, the reality TV star struck up different sensual poses while showing off her colorful, intricate arm tattoo. The photo was posted just a day ago, and already it racked almost 20,000 likes and over a hundred comments. 
Seeing the shot, it is hard to believe that Benson and her husband, rapper Lil Scrappy, who she secretly married in 2017, welcomed baby girl Xylo less than five months ago. 
The happy mother showed off the special event with a candid shot of their well-decorated backyard.
The proud father took to his Instagram feed after the baby's miraculous arrival to gush about his wife's strength during delivery. He also raved that Xylo was born with a beautiful head full of hair and weighed 7lbs 5oz. 
The post was a welcome announcement as the pair never failed to keep their fans up to date on the pregnancy. Benson often showed off her baby bump, and Scrappy even shared her birth journey leading up to the event with three different videos. 
It is also easy to remember when the couple took to their Instagram Live to announce the gender of their ever-growing baby back in April. They revealed it during a Kobe Bryant-themed basketball hoop shot with the balls filled with powder. 
Xylo is not the only child they share. In 2018, Scrappy and Benson welcomed the adorable Breland, who they shower with love. An example of such showering was when they threw an all-out Moana-themed backyard party for his one-year birthday in 2019. 
It was complete with palm trees, cut-outs from the animation, balloons, and several savory delights. The happy mother showed off the special event with a candid shot of their well-decorated backyard on her Instagram feed. 
With Scrappy's teen daughter from a previous relationship and the two little additions, it is clear that he, Benson, and the kids make the perfect beautiful family.