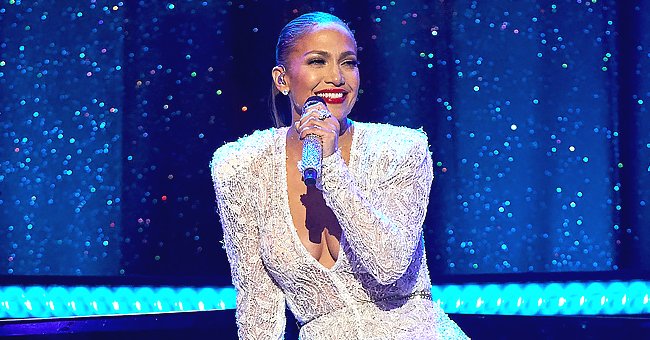 Getty Images
J-Lo's Fans Praise Her Beauty as 51-Year-Old Star Shares Gorgeous Selfie in Sunglasses

Multi-talented artist Jennifer Lopez, who believes beauty is eternal, recently shared an adorable photo of herself, winning the hearts of her fans on social media.
Jennifer Lopez looked radiant in the latest selfie she posted on Instagram. The 51-year-old ageless beauty lifted her sunglasses and looked at the camera. She captioned the snap:
"Keep your eyes on tomorrow. #SomethingIsComing."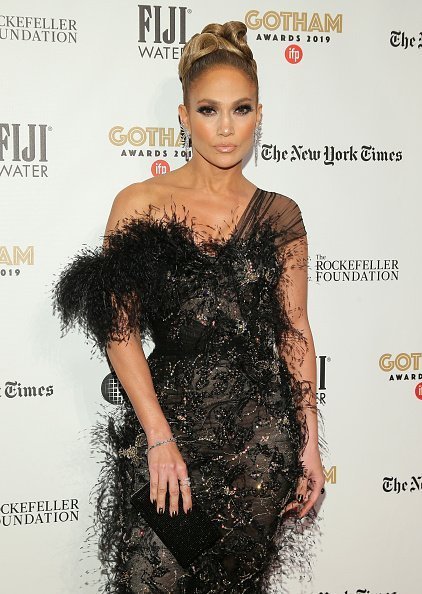 Jennifer Lopez at Cipriani Wall Street on December 02, 2019 in New York City. | Photo: Getty Images
Lopez, who has recently released the single "In the Morning," exudes an undeniable natural glow that shines through, regardless of what she wears, and even without too much makeup.
The star's photo has received over one million likes. Many fans have also expressed their thoughts in the comments section. One person called Lopez "The prettiest woman in the whole world."
This year, Lopez will star in "Marry Me," a new romantic comedy reminiscent of her 2000s hits, which will come with an original soundtrack, according to ET Online.
The film was originally slated for release in time for Valentine's Day 2021, in line with the teaser trailer. However, because of its theatrical distribution status, the film is now set for May 14, 2021.
Lopez and Alex Rodriguez were also forced to postpone their special day.

Screenshot of comments on Jennifer Lopez's Instagram photo. | Photo: Instagram/jlo
Earlier this month, Lopez documented her latest sweat session on Instagram. She used the opportunity to show off her new-year motivation and toned physique.
"Monday morning!! #2021 Let's get it!!!" she captioned a photo of herself working out at the gym. The singer wore a white tee paired with black leggings in the image.
Meanwhile, while on stage for the New Year's show, the "Ain't Your Mama" singer broke down in tears as she reflected on the tragic loss of lives caused by the novel coronavirus disease.
The year 2020 is almost over, and everyone made it, Lopez said back then, adding that the year taught people to be thankful for what they have and treasure every moment.
Like many couples whose wedding plans were delayed as the COVID-19 pandemic took hold, Lopez and Alex Rodriguez were also forced to postpone their special day.
Lopez and Rodriguez wanted their wedding to be something special, so when the novel coronavirus pandemic hit, the couple decided to postpone their wedding plans.
Please fill in your e-mail so we can share with you our top stories!