'Black-ish' Star Tracee Ellis Ross Delivers Chic Look Rocking a Brown Ensemble & Red Lipstick
"Black-ish" star Tracee Ellis Ross made yet another style statement with a beige double-breasted blazer and red belt, and the netizens are in love with the whole look. Fans, take notes!
Actress and style icon Tracee Ellis Ross never ceases to amaze with her wardrobe. From ethereal gowns to racy bodycon, she can breathe life into any outfit with her impeccable sense of style. 
More recently, the "Black-ish" star wowed her fans on Instagram with a stunning photo of herself wearing a beige double-breasted blazer and a cherry red belt. 
KEEPING IT CHIC
Ross braided her raven hair into two. With eyebrows styled to perfection, she kept her makeup pretty subtle, save for the gorgeous red lipstick she wore to match the belt. 
The actress had a glow to her dewy skin that was enhanced by the natural light. "Sometimes you just gotta get dressed," she modestly captioned the photo. 
AWARD-WORTHY STYLE
Last year, Ross bagged the E! People's Choice Awards in the Fashion Icon category. During her acceptance speech, the actress revealed her parents had a huge influence on her style. 
It was secondhand clothing that made her realize that style had nothing to do with money.
Thanking People's Choice for validating her shopping habit, she shared how she would beg her mom, Diana Ross, for a season clothing budget but did not get it. Talking about how her father influenced her, she said:
"Thank you to my father for paying for those chestnut suede Ralph Lauren jeans I tricked him into buying me when I was 14, for his impeccable style..."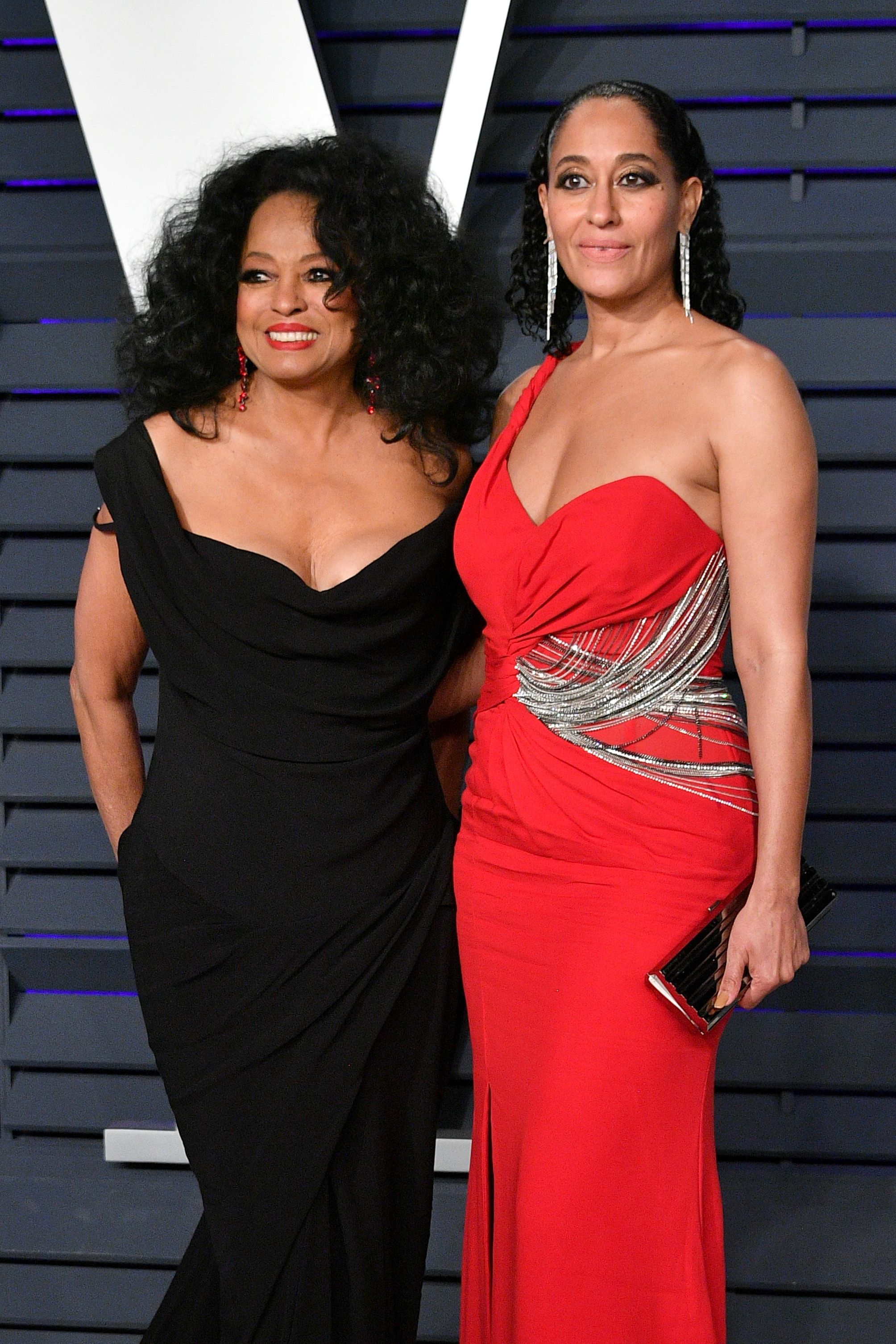 ROSS' BIGGEST INSPIRATIONS
Ross' famous mother's style and glamour introduced her to the power of fashion. Since she did not always have a budget to fulfill her fashion needs, she would turn to the Salvation Army and the Rose Bowl Flea Market. 
She might not have always had the chance to buy new clothes, but it was secondhand clothing that made her realize that style had nothing to do with money. "Style is the how, not the what," she said.
A BODY TO DIE FOR
To wear whatever she wants, Ross makes sure that she stays in her best shape. She often shares videos of herself dancing and working out to sweat it off. 
The result is all the stunning pictures she blesses the netizens with. She has a body to die for, which she shows off in all those bikini shots she shares on Instagram.