Lori Harvey Stuns as She Celebrates Her 24th Birthday Posing in a Corset with a Deep Neckline
Steve Harvey's daughter, Lori, recently celebrated her 24th birthday in true fashionista style as she dressed to the nines for a fun birthday photoshoot.
It was a celebration as model Lori Harvey, the step-daughter of the famous actor, comedian, and TV host, Steve Harvey, marked her 24th birthday.
The trendsetter delighted her fans with a series of stunning festive photos of herself in a voguish outfit that she shared on her Instagram page.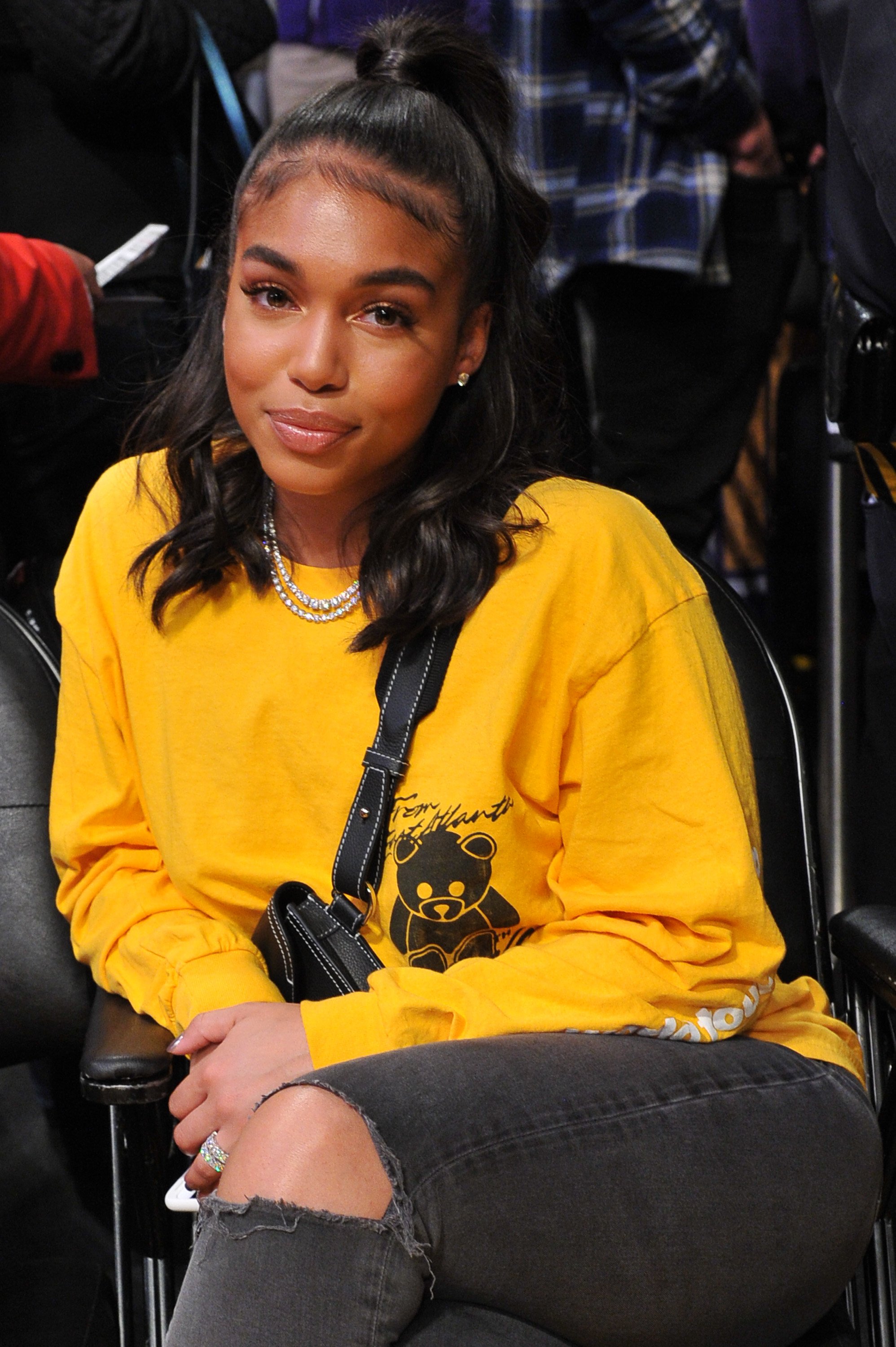 In the photo, Harvey was pictured clad in a blue printed corset with sharp uneven hems that shaped her tiny waist perfectly and accentuated her curvy hips.
She rocked the corset with sheer white leggings that teased her white undergarment. The 5'3" model accessorized with a huge pear necklace and matching dangling earrings with teardrop pearls.
Harvey's face was a picture of perfection as she used subtle nudes on her lips, eyelids, and dark lashes, which highlighted her sparkling brown eyes.
Her hair was sleeked back in a low dramatic ponytail that was braided and reached well below her knees, and her signature baby-hairs were laid to shape her soft round face.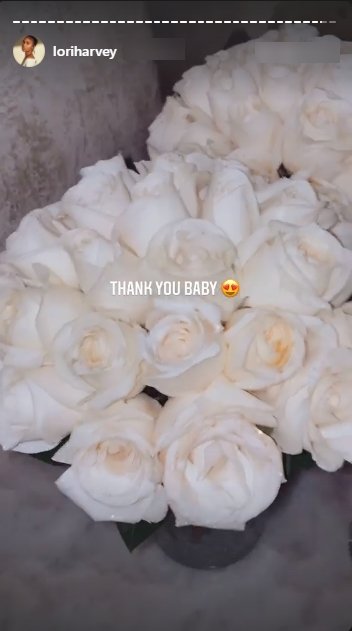 With her runway outfit complete, Harvey modeled for the camera, giving various playful poses to create fabulous photos. In one, she was pictured strutting on a short white block as she flung her long ponytail to the side.
Another snap captured her sporting a surprised facial expression as she posed with a white, double-layer birthday cake with lit candles. In a third photo, she was seen smearing the cake on the camera screen.
Harvey's fans were not surprised by the caliber of her birthday photos and took to the comments section to celebrate her big day with her. One fan said, "Let them eat cake Birthday Girl! aka "The Thanos of Dating."
Michael B. Jordan, who the model is currently dating, also commented on her photo, referring to her by her cute nickname "turtle." Within hours, his comment gained more than 13k likes. 
Harvey and Jordan, 33, made their relationship public on January 11, although fans had long speculated about the romance after the couple was photographed together twice over the holiday season.
A few days after the lovebirds were spotted on a date, the pair shared sweet photos confirming their relationship on their respective Instagram accounts.
Jordan, who is usually mum about his personal relationships, has been surprisingly open about his affection for the social media influencer as he shared more sweet photos in celebration of her birthday.
On the other hand, Harvey has a well-publicized dating history that includes music mogul Sean "Diddy" Combs, 51, rapper Future, 37, and a failed engagement to Dutch soccer player Memphis Depay, 26.