Ciara's Husband Russell Has His Hands Full Sandwiched under His Kids in a Heart-Melting Video
Ciara's husband, Russell Wilson, is the model dad as he dedicates time and attention to his three kids. In a recent video, the football quarterback showed what it takes to keeps his kids entertained.
"Goodies" singer Ciara and her husband, NFL player Russell Wilson, are one of Hollywood's most loved families, along with their three kids, Future Zahir, Sienna Princess, and Win Harrison.
The doting parents often share pics and videos of themselves having fun with the kids, but in a recent video clip, it seems the kids may be having all the fun at dad's expense.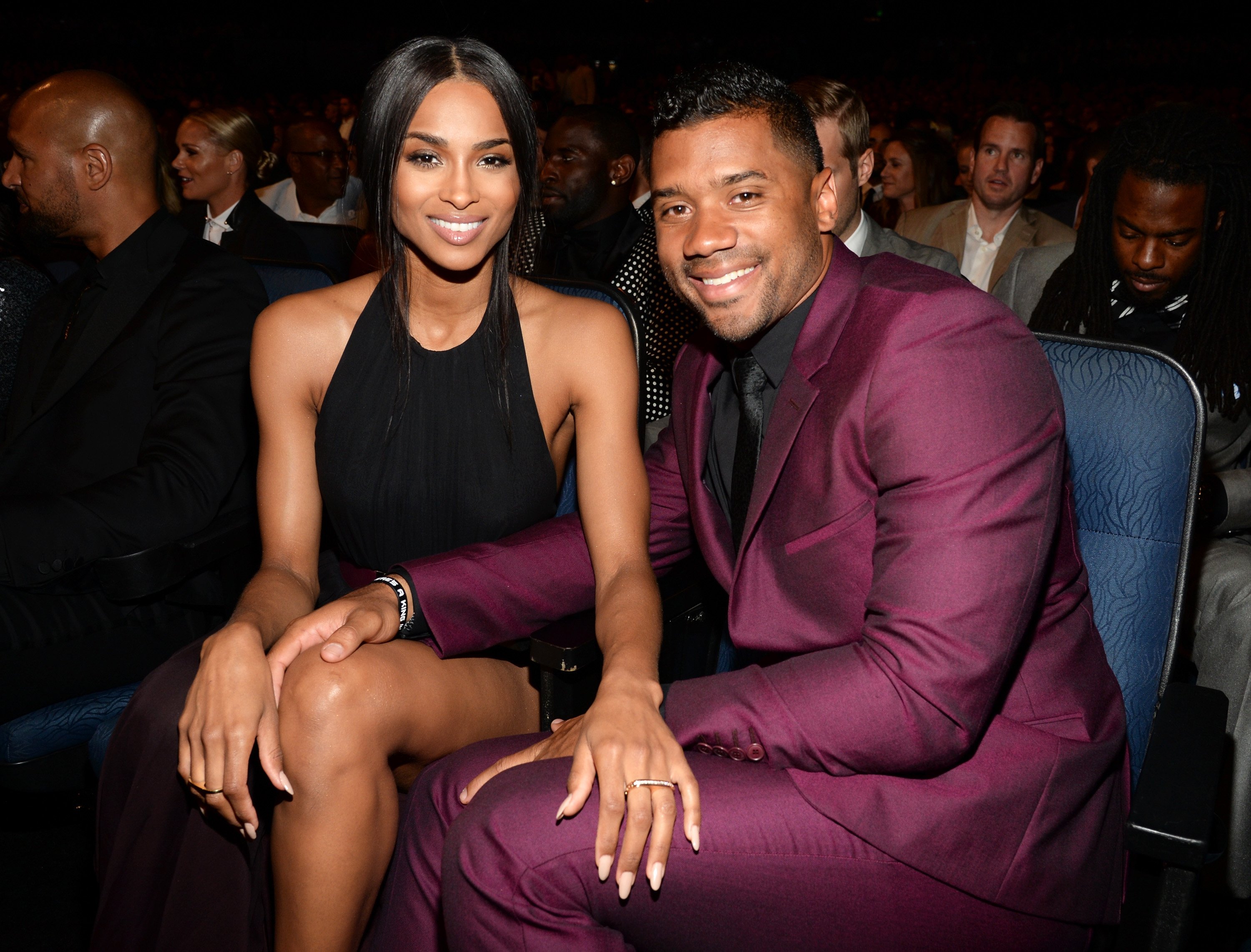 The video clip, which was originally shared on Wilson's Instagram story, showed the Seattle Seahawks athlete lying on his tummy on a brown leather bench as two of his kids, Future and Sienna, sat on his back.
Sienna, 3, dressed in a fluffy red sweater and multicolor leggings, could be seen laying on top of her dad's head while Future, 6, sat further back, dressed in a black outfit.
Wearing only a pair of Calvin Klein tights, Wilson, 32. could be heard languishing under the weight of the kids as Future asked him if he was still breathing.
While Ciara could be heard laughing behind the camera, Wilson joked that he was part of a "SIFU" sandwich, a funny acronym for Sienna and Future.
The recent video is one of many that the Wilsons have shared with their fans. On January 9, Ciara shared adorable photos of the family rocking matching varsity jackets in support of Wilson's NFL playoff game against the Los Angeles Rams.
At the start of the year, Ciara delighted her fans with a sweet Christmas throwback video clip of the family of five making silly faces while wearing matching festive aprons.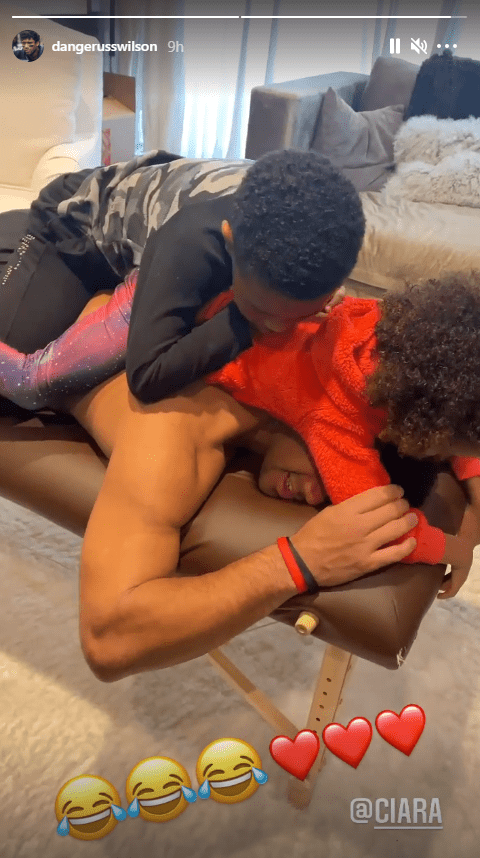 It's clear from Ciara, 35, and Wilson's social media updates that the pair truly love each other and enjoy being parents. Even amid the coronavirus pandemic, the couple found ways to keep the love alive.
During an interview with Self magazine, the "Body Party" singer admitted that because of their hectic work schedules, they still missed each other even while living in the same house. She added:
"We do have to put ourselves first as husband and wife, and that's a hard thing to really understand, I think, especially for women, moms."
Ciara and Wilson have date nights every Friday, which sometimes include exploring their business ventures. The couple spent most of the quarantine perfecting their joint fragrance, R & C, which was released in November.
The couple also joined forces for their clothing line, The House of LR&C, and Wilson's Why Not You Foundation, which Ciara is heavily involved in.