RHOBH Star Lisa Rinna's Daughter Amelia Hamlin Stuns Wearing Her Mom's 28-Year-Old Vintage Gown
RHOBH star Lisa Rinna posts a side-by-side photo of her daughter, Amelia Hamlin, wearing her dress 28 years ago. The model is reportedly basking in the attention she's received from dating KUWTK star Scott Disick.  
Lisa Rinna is taking pleasure in passing down an Azzedine Alaia dress to her daughter, Amelia Hamlin, that she's had for 28 years. The RHOBH star shared the photo of each of them wearing the dress. 
The vintage garment fits both Rinna and Hamlin like a glove. It's long and black with thin straps and a low cut top. With a nude lining, the creation gives off the illusion of being see-through.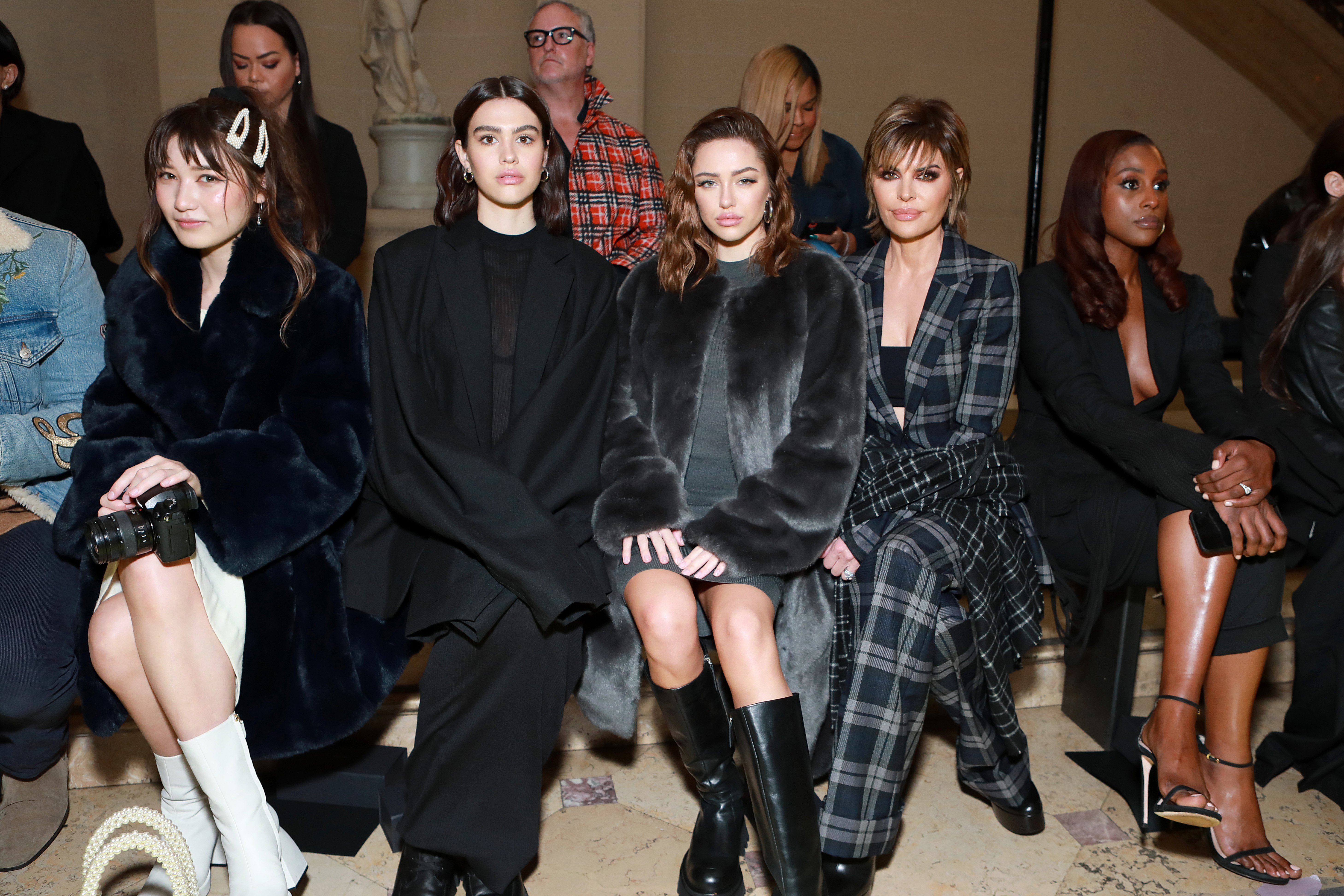 The model was blessed with her mother's genes, resembling the reality TV star's slender physique, narrow shoulders and hips, and long arms and legs. The proud mom writes in her caption: 
"Harry bought me this magnificent #azzedinealaia 28 years ago, today I got to pass it on to my baby girl."  
There really isn't much separating the two ladies, both with dark hair and even striking the same pose. Fellow RHOBH castmate Dorit Kemsley responded she couldn't wait to do the same with her daughter, Phoenix, in the future. 
The former soap star first wore the dress while hosting "Soap Talk" in 2005. It was fitted to display her bountiful bosom after receiving a breast augmentation. 
The young entrepreneur celebrated the new year with her famous boyfriend, Scott Disick.
She brought out the dress for a second red carpet event in 2015 when she attended a Golden Globes after-party hosted by the HBO network held at the Beverly Hilton. 
In 2018, Hamlin spoke openly about battling anorexia. She said a desire to rid her body of its natural curves resulted in her causing damage to her health. She shared the experience on her social media, writing in her caption:
"It's going to be a journey that I go through for a large part of my life."
The model added she sought no sympathy from anyone after sharing her experience and wished only to help others dealing with the same issues, citing that one in two hundred American women live with the illness.
Hamlin and her sister, Delilah, 21, have become famous in their own right, partly due to their famous parents and being featured on the Bravo show RHOBH.
They're also successful businesswomen, after launching their clothing line called DNA in October 2019. Both sisters also enrolled in New York University, with Hamlin studying food, nutrition, and psychology.
The young entrepreneur celebrated the new year with her famous boyfriend, Disick, 37, of KUWTK fame in Mexico. According to a source, it was the perfect getaway for the two to get closer to each other. 
 No stranger to the limelight, Hamlin has apparently been lapping up the attention she's since received from being linked with Disick, says an insider. She apparently gets along well with Disick's friends and is very easy going.