Nick Cannon's Girlfriend Brittany Bell Shows Him Work Outing at Home with Their Son, Golden
Nick Cannon and Brittany Bell recently gave their fans a glimpse of how Cannon and their three-year-old son, Golden, bond through working out in a new video shared on her Instagram story.
There are many ways a father and son can bond. For actor Nick Cannon and his toddler son, Golden, it appears that they have found a common hobby in exercising. In a recent clip on Brittany Bell's Instagram story, she shared:
"These boys really did over 100 crunches. My baby's abs haha."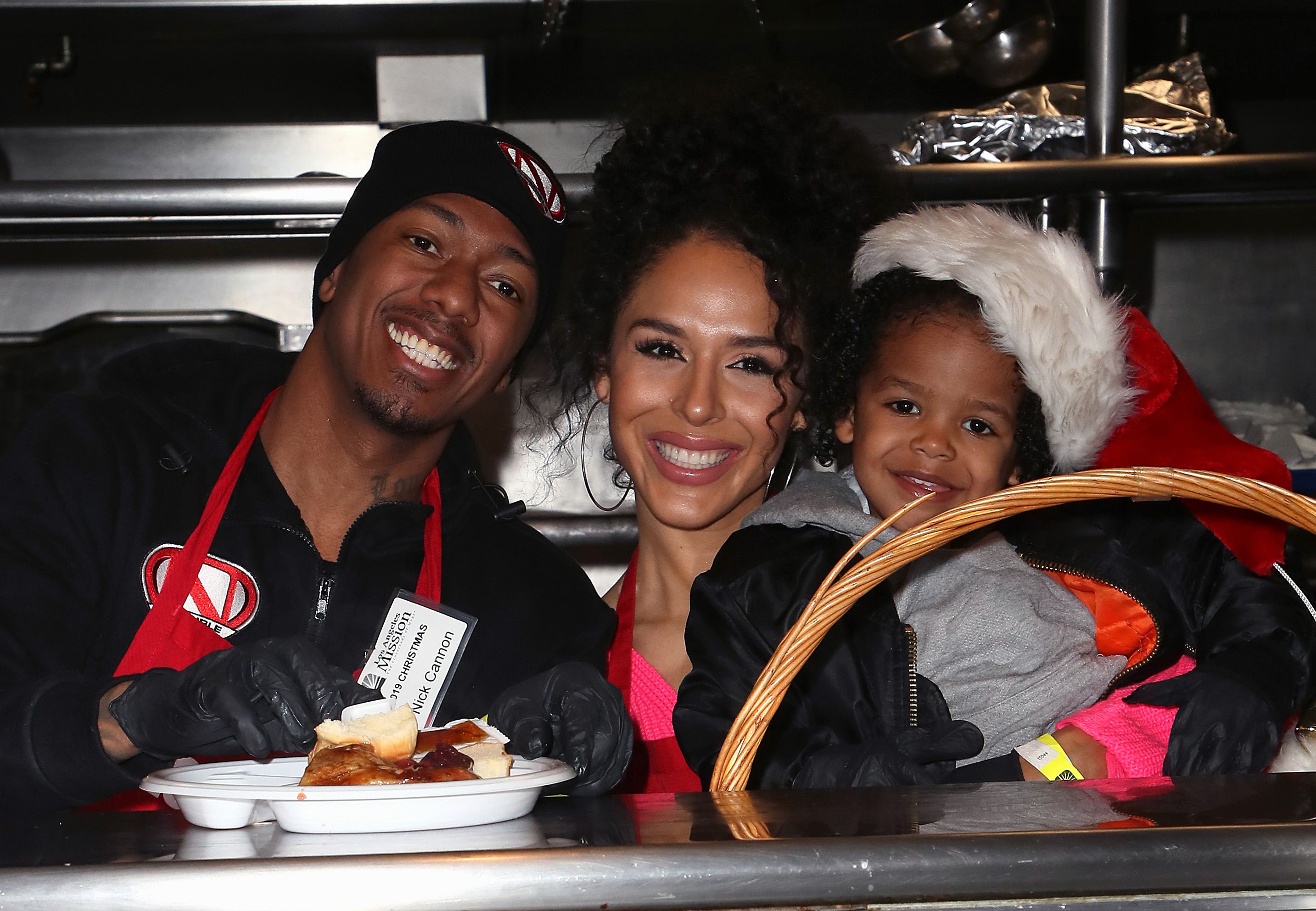 The interesting caption was written right over a short 15-second clip in which Bell recorded Cannon, 40, and her adorable son, 3, working out together.
The clip began with a top view of the 40-year-old dad on the floor. Beside him lay Golden, his three-year-old mini-me in the same position as he was in, ready to kick start his own little fitness journey.
Both boys were clad in nothing but workout pants without shirts as they lay on their back with their hands behind their heads and their legs up, ready to do some crunches.
The heart-warming video had Canon counting over 90 crunches as he did his best to encourage an already-tired Golden with a warm "you can do it." The clip ended soon after, but Bell's fans were no doubt touched by the wholesomeness.
Golden's first birthday came months before Cannon had to defend [him] from an untoward comment by TV host Wendy Williams.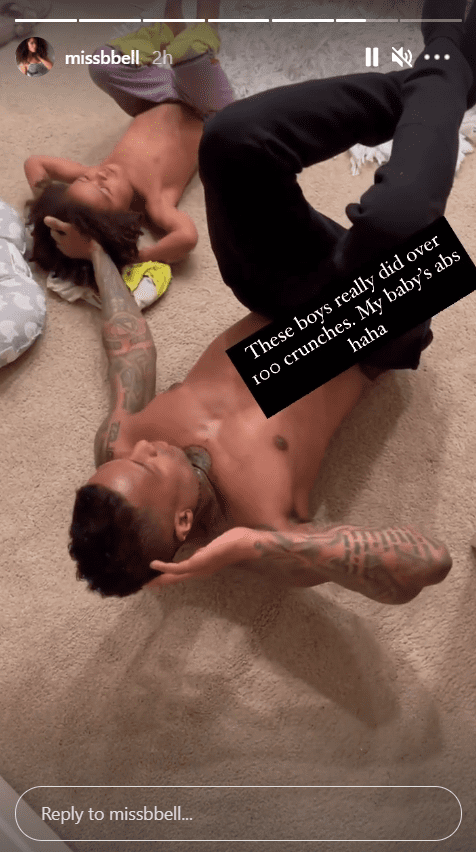 Cannon and Bell have been the proud parents of their young, sweet, and adorable little fitness-loving ray of sunshine, Golden, since 2017 when they welcomed him into the world.
Golden was born on February 24 in 2017. His multi-talented celebrity dad was excited to announce his arrival to the world and shared a photo of the newborn in a now-deleted post on his Instagram.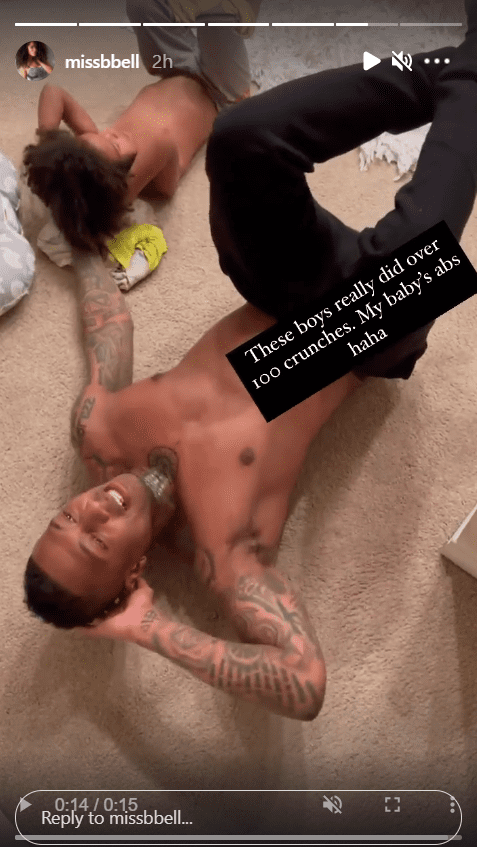 In 2018, when Golden celebrated his first birthday, the proud parents went all out with a Golden Safari-themed birthday bash. The party was almost magical with African-inspired decorations and festivities as well as a beautiful crown for the birthday boy.
This happy period came months before Cannon had to defend his son from an untoward comment from TV host Wendy Williams.
Williams reportedly referred to Golden as an "oops baby" during an episode of the eponymous TV show in which Cannon appeared. The multi-hyphenate responded by posting a sweet video of Golden and clearly stating that he is not an "oops baby."
Years after, Golden and his parents have continued to carry on with their happy lives. The trio had more to be joyful and thankful for this holiday as Cannon and Bell welcomed their second child together, a baby girl, in time for Christmas.
Although they might face ups and downs — like someone flaking out of a crunch marathon or the occasional snide comment — there will always be an abundance of love and support with this bunch.