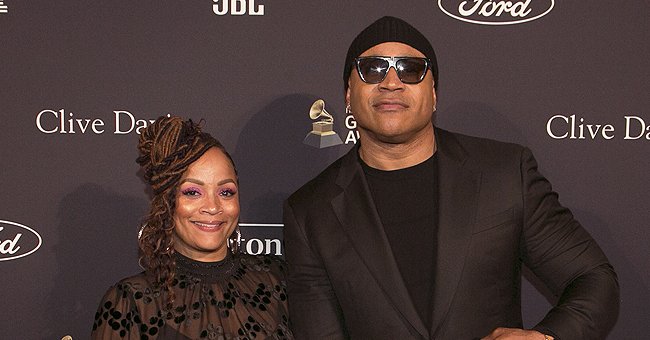 Getty Images
LL Cool J & Wife Simone Smith Show Awesome Decorations & the Cake He Enjoyed on His 53rd B-Day
It was a delightful celebration in the Smith household as the patriarch, rapper LL Cool J, marked his 53rd birthday with his wife, Simone, by his side.
"NCIS: Los Angeles" actor and rapper LL Cool J turned 53 years old on January 14, and his wife, Simone Smith, made his day extra special with a unique cake and awesome decorations.
LL Cool J, whose real name is James Todd Smith, and Simone, showed off pics of the cool set-up on their respective Instagram accounts.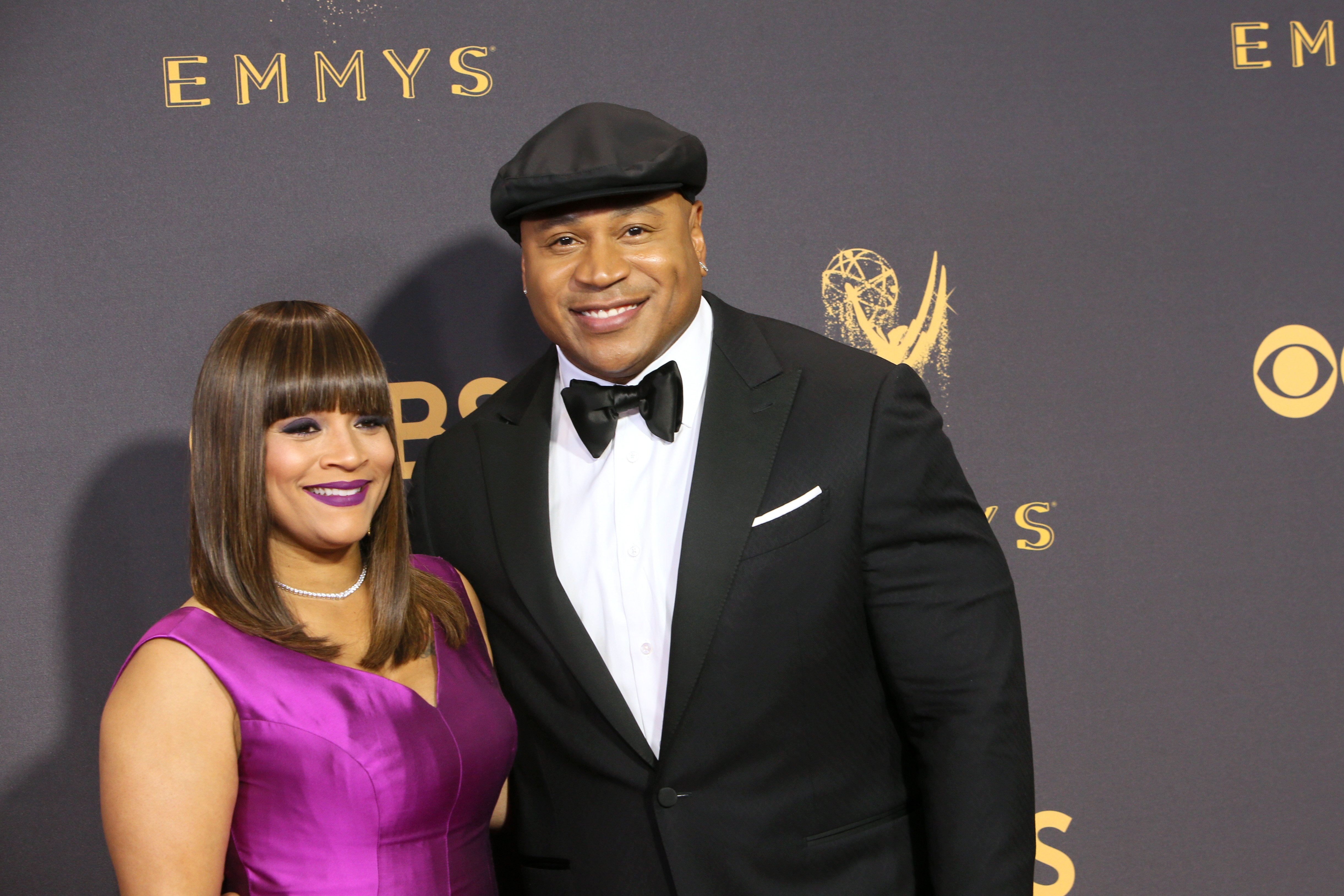 Simone Smith and LL Cool J at the 69th Annual Primetime Emmy Awards at Microsoft Theater on September 17, 2017 in Los Angeles, California.| Source: Getty Images
The birthday boy was gifted with a huge lifesize Nike "Air Jordan 1" sneaker display full of red, white, and black balloons, along with a custom-made cake shaped in the same shoe design. Simone captioned her post:
"J's for my Bae ? Only the 1's for my one and only [sic]."
The room was decorated with huge black and red balloons, spelling out the words "Happy Birthday Todd," and along the wall was a huge black and white mural of the couple in their younger days.
LL Cool J and Simone also shared a picture of several containers of peach cobbler dessert that she sourced with the aid of event and lifestyle manager, Shanell Smith.
25 YEARS OF LOVE
Simone's gifts to the "I Need A Beat" rapper were a show of her affection for the man with whom she has been married for 25 years. The pair met in the eighties when LL Cool J's music career was taking off.
The lovebirds tied the knot in 1995 and have since weathered many storms together. In 2004, when Simone was diagnosed with rare bone cancer, LL Cool J stood by her side, making sacrifices in his own life to be there for her.
THE SMITH FAMILY
The couple has four children who have grown up to pave their own paths in various industries. Only their daughter, Nina Simone, has followed in her dad's footsteps by pursuing a music career.
Simone and LL Cool J made sure to raise their children to understand the importance of hard work. The kids were not spoilt while growing up, and in turn, they have all become successful in their respective fields.
A REAL-LIFE HERO
LL Cool J may play a tough hero in the series "NCIS: Los Angeles," but he is just as brave in real life. In 2012, he single-handedly defended his family when a burglar attempted to enter their Los Angeles home.
As a fight ensued, the muscular actor broke the perpetrator's nose and jaw and held him down until the police arrived. The suspected was later hospitalized for his injuries.
Please fill in your e-mail so we can share with you our top stories!