Salma Hayek Reflects on Good Times with a Cute Throwback Photo of Her Daughter Valentina
The Coronavirus pandemic has taken a toll on millions including celebrities like Salma Hayek. The Mexican beauty recently confessed she missed the pre-COVID days with a precious family picture.
Salma Hayek is an actress best known for her stunning figure and appearances in romantic comedies. The 54-year-old recently admitted she longed for the days before the pandemic began with a rare picture on Instagram.
The image showed the proud mother and her daughter Valentina dressed casually in puffer jackets and matching grins as they walked while holding hands through a busy street. Anonymous people could be seen in the photo's background.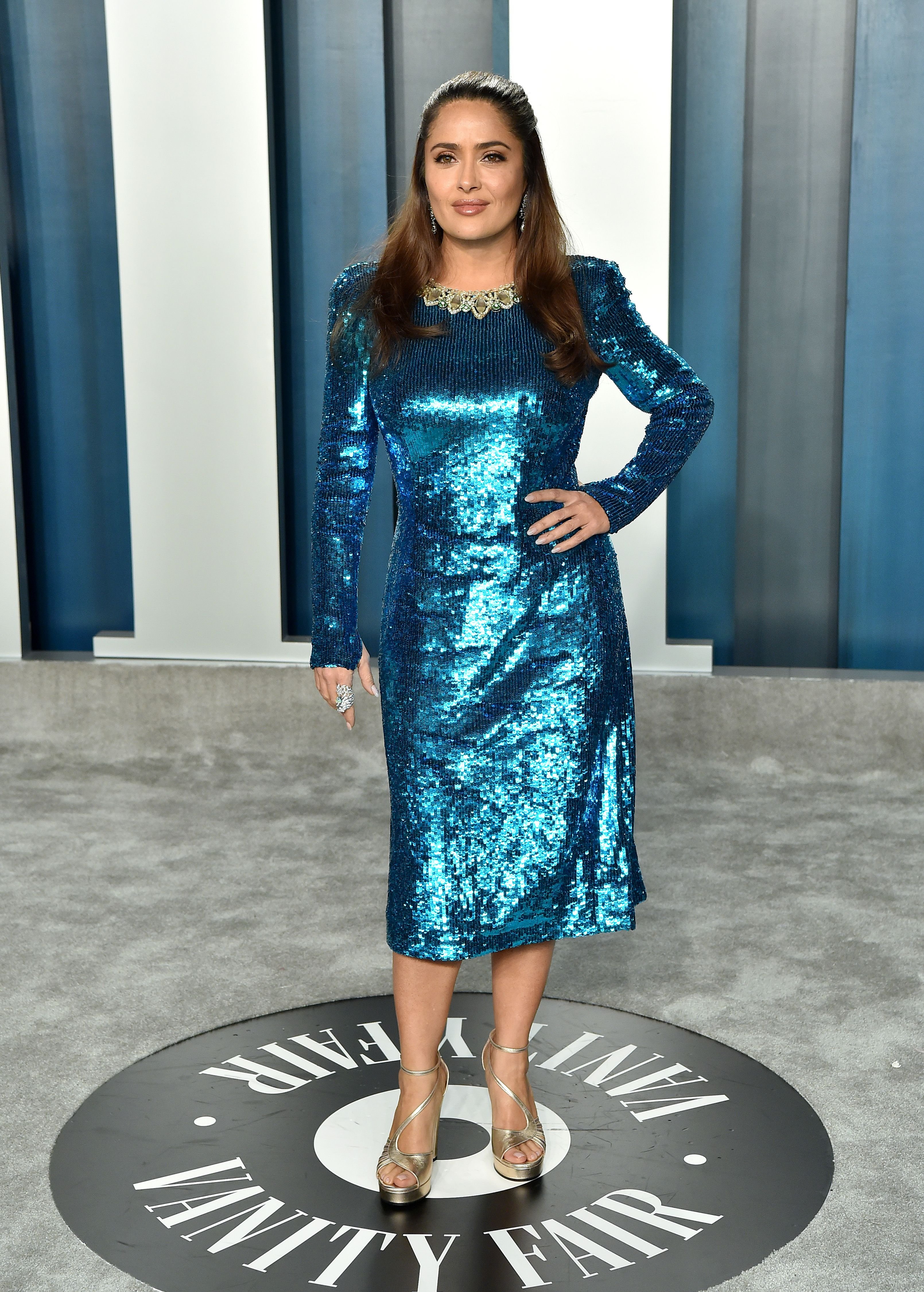 The "Like A Boss" star captioned the sweet picture with a statement that expressed how much she missed the pre-COVID days. This was a sentiment most of her fans agreed with as they flooded the post with similar comments. Hayek's caption read:
"The good old days when I would run around with my little girl and without a mask."
However, the "Frida" actress' daughter is no longer the little girl in the past as Valentina turned 13 last September. That year, the mother-of-one also revealed the impacts of the pandemic on her daughter's life.
[Hayek] shares her bundle of joy with her husband, François-Henri Pinault.
The 54-year-old stated that although her only child did her best to endure the lockdown period by focusing on her online schooling, the teenager didn't enjoy the experience as she missed her friends.
Regardless of the situation, Hayek tried to make her daughter's 13th birthday a special occasion by honoring the teenager with rare throwback pictures and heartfelt tributes on Instagram.
Hayek began by sharing a picture of herself while she was pregnant with Valentina to announce the girl's upcoming birthday. Then, she marked her daughter's big day with a picture of herself cradling the girl as a baby.
The mother-of-one stated she was grateful for her daughter's life as she had never wanted someone to exist as badly as she needed Valentina in her life. The actress shares her bundle of joy with her husband, François-Henri Pinault.
The "Desperado" star gave a similar tribute on her daughter's 11th birthday back in 2018. The actress uploaded a video of herself getting a special haircut from Valentina in their bathroom.
The mother and daughter have a good relationship which is evident in the numerous posts Hayek has shared on social media. The TV personality is also on good terms with her husband's three children from previous relationships.