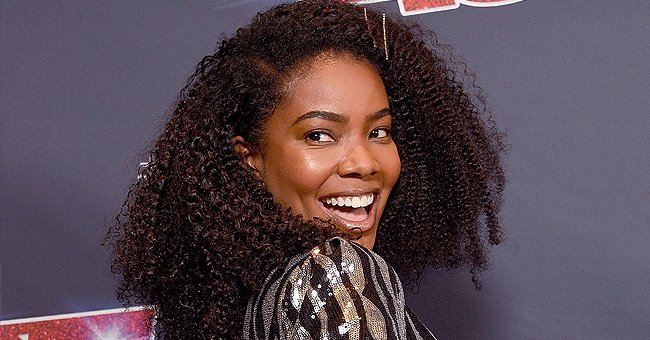 Getty Images
Gabrielle Union's Daughter Kaavia Makes Herself Fall While Riding Yellow Toy Car in Funny Video
Gabrielle Union's daughter, Kaavia James, showed how much of a drama queen she can be in a new video recently shared on her Instagram account.
Gabrielle Union's daughter Kaavia James is a people's favorite, and aside from the cute moments she shares with her mother, she is also a delight to watch as she can be quite dramatic.
Kaavia showed this dramatic side of hers in a new Instagram video shared on her page. The video showed her riding a yellow toy car and the hilarious way she gets off it.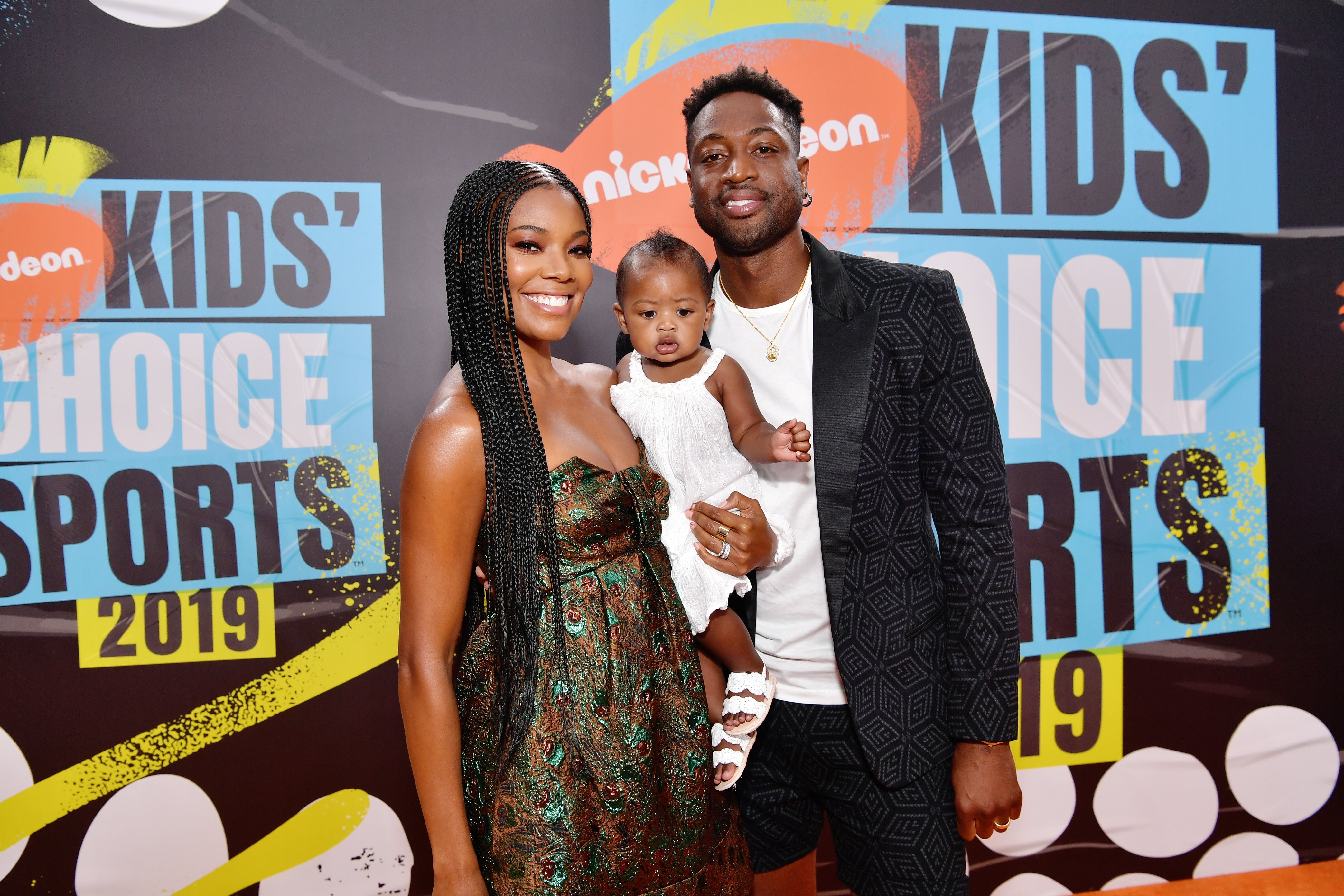 Gabrielle Union and Dwyane Wade with their daughter, Kaavia James, attending Nickelodeon Kids' Choice Sports 2019 on July 11, 2019 | Photo: Getty Images
Instead of coming off the toy car the usual way, Kaavia throws herself off the car in a funny manner. She slides off the car and onto the grass with her hands spread out.
Dressed in a white dress with black dots, brown Uggs, and a yellow headband, Kaavia looked to be having a lot of fun as her mother pushed her around the play area in her car. The post had the caption:
"Haters will say I threw myself off. Haters don't have a flair for the dramatic. ??‍♀️??."
Towards the end of the video, her mother could be heard telling her that she did not need to jump off the car but that she could get off easily by placing one leg over.
The comments section was filled with hilarious comments from Kaavia's followers. Someone said she believed that the toddler would have told her mother it was more fun jumping off than doing it the usual way.
In 2020, Kaavia and Union served their fans with amazing content such as the hilarious snack challenge.
"It is more fun, my way, mom, you won't understand .... Lololol," someone commented on Kaavia's behalf, while another person mentioned that she had the workings of a great actress already.
Kaavia is known for her adorable yet hilarious facial expressions and the drama she comes with. Union recently made a post of her and Kaavia arguing over a meal of pasta, and it was adorable to view.
Aside from making cute videos, Union and Kaavia often serve mother-daughter goals whenever they decide to wear matching outfits. From matching swimsuits to gowns and looks, they both have it nailed to the tee.
While some might believe Union has it easy being a mother, she has mentioned that the journey has not been as easy, but it has been fun. She acknowledged that as a parent, it is not wrong to admit that one does not have all the answers.
Another parenting tip that has helped her is admitting when one needs help and accepting the help being offered. For the "Breaking In" actress, getting quality personal time is key to being a good parent.
For Union and her husband Dwyane Wade, their daughter Kaavia has been an absolute delight, and during her birthday last year, they could not help but gush over her while showering her with love.
In 2020, Kaavia and Union served their fans with amazing content such as the hilarious snack challenge which Kaavia failed. One can only hope that this year, they continue to put smiles on the faces of their fans.
Please fill in your e-mail so we can share with you our top stories!