'Fuller House' Star Bob Saget Pays Touching Tribute to Late Filmmaker Michael Apted
"Fuller House" star and television host Bob Saget paid a heartfelt tribute to the late filmmaker Michael Apted. The heartbroken actor recalled their days working together, remembering the deceased's legacy.
Renowned actor Bob Saget has joined the rest of the world to mourn iconic filmmaker Michael Apted. The "Fuller House" star took to his Instagram to share a sweet photo of him and Apted posing for a selfie.
In the accompanying caption, Saget paid tribute to his friend, revealing that they first crossed paths in 1986 when Apted cast him in the Richard Pryor film "Critical Condition." Saget noted that they remained friends ever since.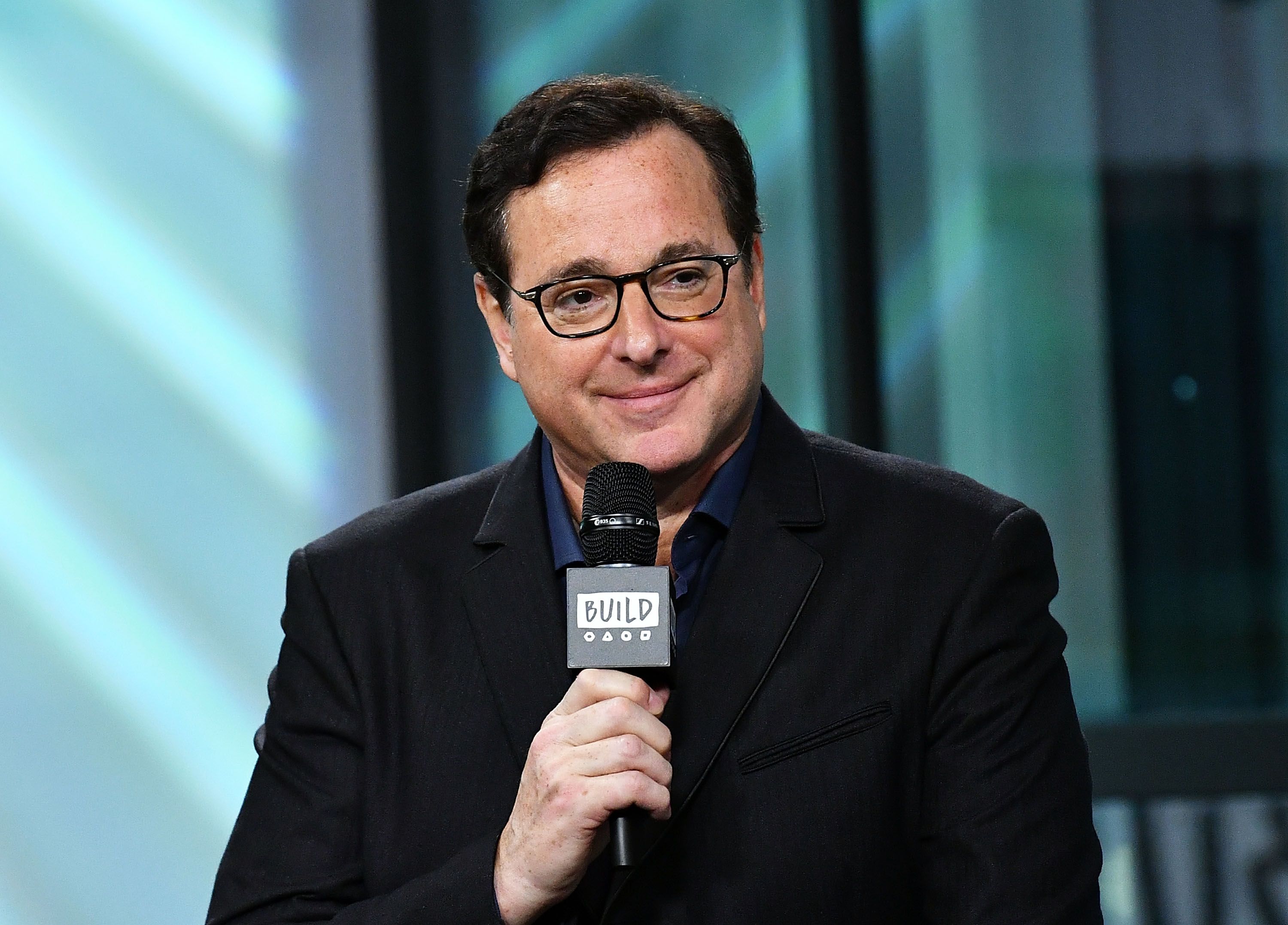 He continued, explaining that the picture posted was taken last year at an event hosted during Apted's last year as the president of The Director's Guild. He honored the late director's legacy, writing:
"He was the kindest, smartest man, and my heart is sunken that he is gone. My deepest sympathies to his family and many friends."
Michael Apted, 'Coal Miner's Daughter' director and 'Seven Up' documentarian, dies at 79 https://t.co/LDTZHMajcd pic.twitter.com/sy1ExRqR0D

— The Hollywood Reporter (@THR) January 8, 2021
Saget went on to list Apted's credits,, which include "Coal Miner's Daughter," "Gorky Park," "The World is Not Enough," and "Agatha." He was also responsible for the long-running documentary series "Up."
Saget's tribute comes two months after he made an appearance on Fox Network's "The Masked Singer."
The comedian concluded, describing Apted as a "true filmmaker and an incredible man," before expressing his sadness that Apted was gone. It was reported earlier this week that the prolific British director died on January 7.
Apted was 79 years old at the time of his demise. His docu-series, which first premiered in 1964, ran for 55 years. It followed the lives of 14 people every seven years, starting from when they were 7. It was a fan favorite.
Michael Apted, Director of 'Up' Series of Documentaries, Dies at 79 https://t.co/lD2IO16Mqd

— Variety (@Variety) January 8, 2021
Saget's tribute comes two months after he made an appearance on Fox Network's "The Masked Singer" as the Squiggly Monster as part of group C. Unfortunately, Saget was eliminated after five episodes. 
On his final episode, the 64-year-old gave a soulful rendition of The Roling Stones' "I Can't Get No Satisfaction," described as the night's most fun performance judge Ken Jeong. 
At the end of the day, Saget received the lowest votes, and all the judges guessed right that he was the one behind the mask. Upon elimination, the comedian commended the show for helping make the world feel better amid the pandemic's woes.
Fans may recall that the comedian
got married for the second time
 to his girlfriend Kelly Rizzo in 2018 in an intimate ceremony in Santa Monica, California.
Saget
was previously married to Sherri Kramer, with whom he welcomed his three daughters.