Take a Look inside 'Sex and the City' Star Sarah Jessica Parker's Cozy NYC Home
"All Roads Lead to Rome" star Sarah Jessica Parker lives in a luxurious property in New York City's West Village, along with her husband and their two children. Let's take a look inside her humble abode.
55-year-old actress Sarah Jessica Parker and her husband of 23 years, 58-year-old actor Matthew Broderick, share a cozy residence in New York City with their three children, which they purchased in 2016.
Known by her impeccable taste, one can only imagine Parker's New York City home of the last four years as being beautifully-decorated, and by what we can see in social media, this is exactly what her family home looks like.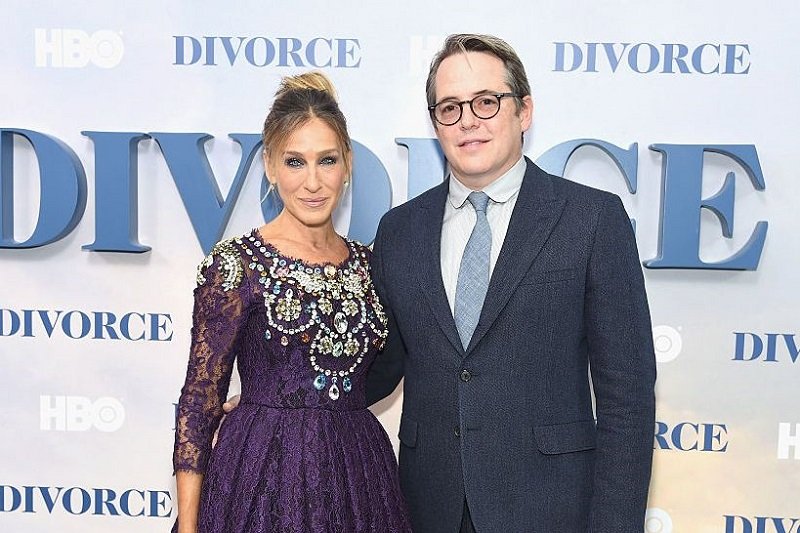 Even though New York City has been the couple's hometown for decades, they only settled down in their new house in the Big Apple in the aforementioned year, with the property costing them $34.5 million.
The lavish estate consists of two townhomes in the exclusive West Village neighborhood. According to Closer Weekly, the couple planned to do a massive renovation to fuse the two townhomes into a huge mansion.
It is not clear if the planned renovation, which was to be executed by Morris Adjmi Architects, was completed, but it was supposed to result in a 14,000 square-foot building with a 2,100 square-foot private garden.
If we look at Parker's social media carefully, we can catch glimpses of the "Sex and the City" star's humble abode, like its elegant porch with steps and a back handrail, seen on a May 2020 post, featuring TV show host Andy Cohen.
Flaunting her keen eye for detail, the white staircase in Parker's home features black steps and a black handrail to contrast with the house's bright white walls, as seen in an October 2020 post featuring her cat Gemmy.
In an extra stylish touch, the steps that take one upstairs to the bedrooms are partially covered with a black and beige striped rug, as she shared in June 2020, when she posted about the books she was reading at the time.
Taking from what we can see in Parker's Instagram photos and videos, Parker is very fond of vintage rugs that she displays all over her place's classic parquet-patterned floor.
In a June 2020 post, Parker revealed some of the unique artwork with which she decorates the white walls of the house she shares with Broderick and their three children, son James, 18, and twin daughters Loretta and Tabitha, 11.
To keep the space balanced and not cluttered, the "Hocus Pocus" star's current home has plenty of large windows that permit the sunlight to enter into the living space.
This is not the first property the couple has in the West Village, with Parker and her husband having previously owned a separate townhome in the neighborhood for around 20 years, having only sold it in 2020.