Kevin Bacon's Wife Kyra Sedgwick Reveals Red Carpet Outfits She Says Were Their Worst Looks
The styles of Kevin Bacon and his wife Kyra Sedgwick have evolved over the years. They have gone from jeans and blazers at the beginning to more elegant suits and gowns to attend galas. But sometimes, things can go wrong.
Kevin Bacon, 62, and his lovable wife Kyra Sedgwick, 55, are one of those rare acting couples who restore people's faith in marriage. During the 32 years that they have been married, they have gone through ups and downs but always stayed united.
One of the things that fans enjoy is the beautiful photos of the couple attending events and posing on the red carpet. However, the way the spouses dress has not always been to their liking.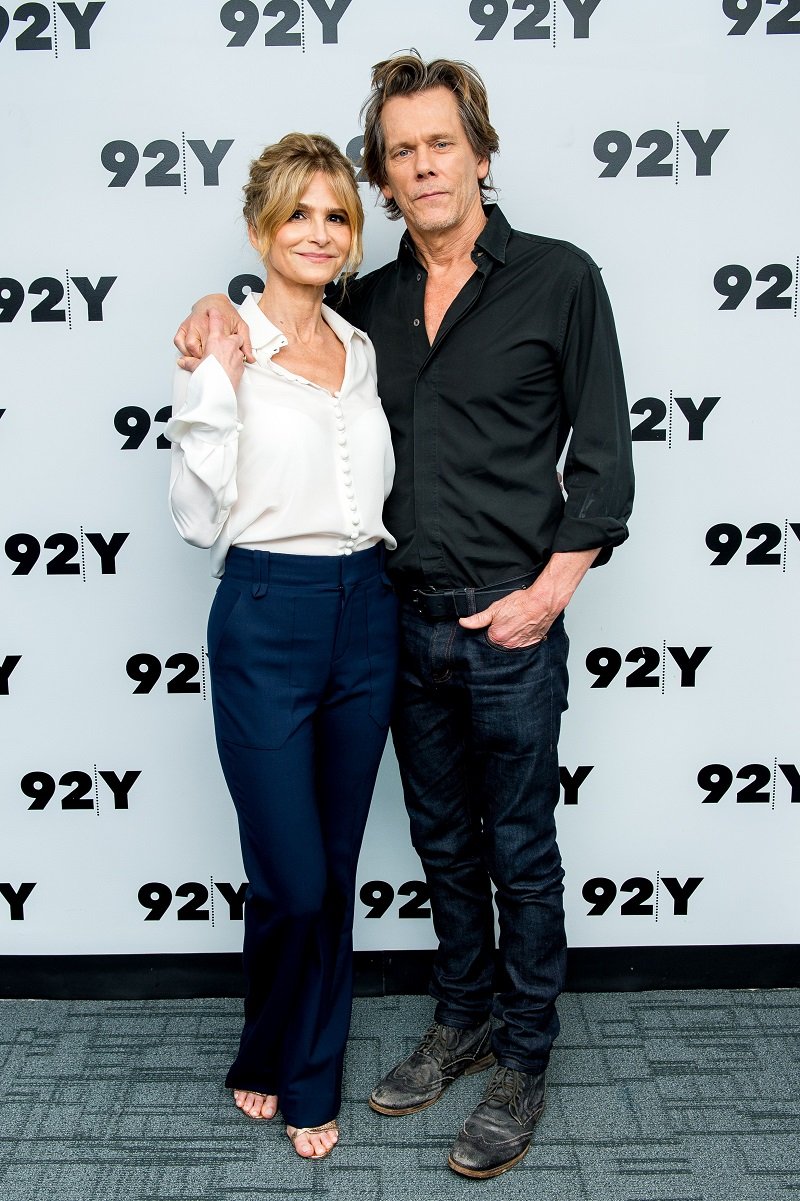 That's what Sedgwick has shared in an interview because it seems that in one of those red carpet appearances, the outfits they both chose were not the best they could choose. In fact, she said they were the worst choices they could think of.
She said: "I had on this turquoise blue suit, and he wore a crushed-velvet suit. We just kind of went wrong. I know that I made the worst dressed [list] that evening. I know it. And I think Kevin did too."
AWARDS AND AWARDS
She remembers that moment when they both attended the 1997 Golden Globes Awards ceremony. They both looked close and happy together, as usual on every red carpet they appear on.
However, their choice of outfits that day, in retrospect, was not the best. The actress' fashion sense has changed since then as she tends to wear elegant dresses much more often in recent times.
STRONG MARRIAGE
When they have asked the couple what their secret is to staying together and having a successful marriage, they both agree that deep respect and commitment are fundamental.
In addition to this, there is chemistry, of course. A degree of attraction is necessary for a couple to function, and it seems that the Bacon-Sedgwick couple has it well-mastered.
MARRIAGE, KIDS, AND JOB
Bacon and Sedgwick first met in 1988 when they worked together on the TV movie "Lemon Sky." She commented that they briefly crossed paths 10 years earlier. The lovers got married at the end of the same year.
The family started growing right away with the arrival of their first son, Travis, and several years after, their daughter Sosie. The young couple had to learn to balance marriage, two toddlers, and their careers.
THE COUPLE TODAY
Just take a look at Bacon's Instagram to see that they are still as in love as ever. In a tribute to his wife and marriage, the actor shared a series of photos with messages about his love for her.
In both their professional lives, the support received from the other has been fundamental to their success. They have always been able to count on each other. Even in fights, they know that their commitment is forever, so they solve it without problems.
NEW OPPORTUNITIES
In this new year, the actress is starring in the sitcom "Call Your Mother." It is about a widow with two children who have already left the nest. Their lives are shocked when their mother visits them in the city where they live and decides to stay.
With her husband's support, Sedgwick is enjoying this new opportunity to act on TV since her successful role in "The Closer" in 2012. Bacon also recently on the air in an episode of "All in the Family" last December.