Tamron Hall Carries Son Moses as She Shows off Her Fit Figure in a Gray Top & Tight Pants
Show host Tamron Hall recently warmed her fans' hearts and Instagram followers with the most precious snap of her in a fabulous outfit as she held her son, Moses.
Tamron Hall has always been one smoking hot mama and in a recent picture of her and her son, Moses, posted on her Instagram, she showed off her fit and fabulous physique. The show host captioned the image:
"I see you!! Happy Thursday y'all. Coach Moses and @tune2tunde running my life! See you today @tamronhallshow."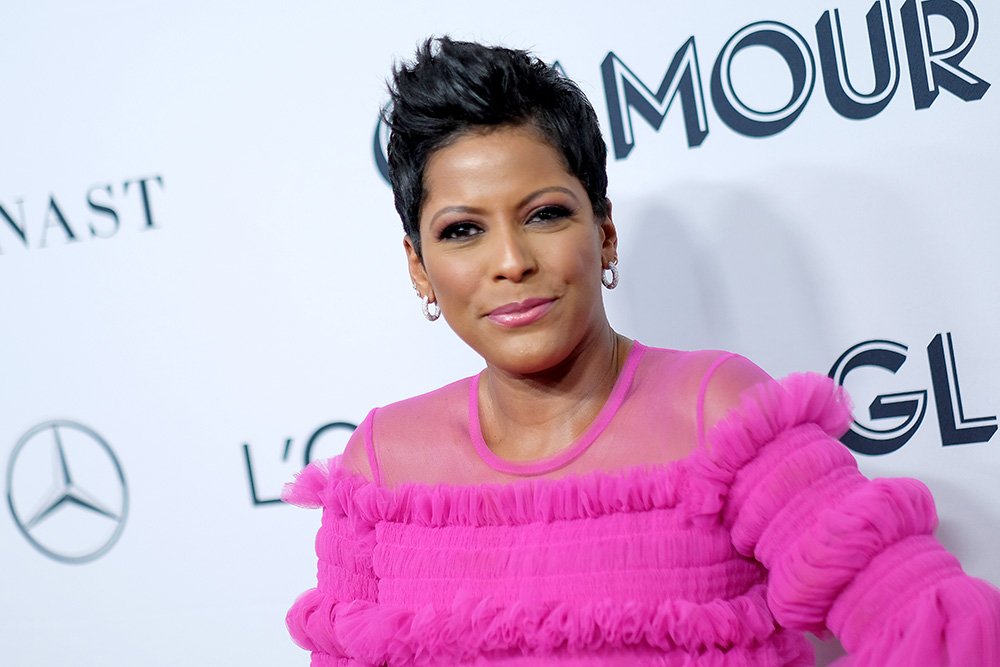 Concluding her work-related caption, Hall wrote that she would be analyzing and talking about people who take chances on themselves and have complete faith in themselves despite whatever they might face.
Although the caption gave Hall's fans an insight into her plans for her show's coming episodes, it was the cute picture of her and her adorable one-year-old son, Moses, that caught their attention.
Hall looked absolutely sensational in a gray cut out top paired with a matching pair of workout leggings. The simple outfit showed off the dark-haired beauty's trim and toned midriff as well as her fabulously sculpted arms and legs.
Little Moses looked very comfy in his blue and orange pajamas while he sported a head full of golden-brown curls. Both mother and son looked like a dream, and Hall's followers were swift in gushing over them in the comments.
In a tell-all exclusive with Parents.com, she opened up about her struggles with first-time motherhood.
Hall has been a sizzling hot mama since she welcomed her precious baby boy in April 2019 after keeping her pregnancy a secret. A month after, she explained that she hid it because she was scared of losing the baby due to medical factors.
Despite his arrival being kept a secret, Hall has made up for that since her little bundle of joy was born. In a tell-all exclusive with Parents.com, she opened up about her struggles with first-time motherhood. She said:
"This idea that momhood means uncute is so not true. Yes, I've had days when I've walked around disoriented in milk-stained leggings."
The 50-year-old, who shares her son with her husband, Steve Greener, admitted that in between the rosy moments that appear on her feed, there are, of course, the struggles that are not highlighted. 
Elaborating on the delicate and constant struggle to balance her career and her life as a mom, Hall admitted her many worrisome habits, going to bed too late and waking up too early, binging on coffee, and so on.
While her love for her son is indeed enough to keep her motivated, Hall admitted that it is a lot of pressure. In a 2019 Us Weekly issue, Hall said that in reality, there is no balance between both worlds, but doing her best would be enough.
Now that her little boy is growing up to be a happy, healthy, little treat of sunshine, Hall has no reservations about sharing him and his adorableness with the world.
In April 2020, the cute tot made Hall's fans laugh in a video of him chasing his pretty bird. Moses is a happy baby. Hall is a happy — and gorgeous — mama. Nothing could possibly beat that!