Pamela Anderson Channels Her Red 'Baywatch' Swimsuit in a Cropped Printed Hoodie
American actress and television personality Pamela Anderson showed her love for animals during a recent visit to the Rasta Sanctuary, clad in a red crop hoodie and jeans. 
Besides her incredible talent, Pamela Anderson is also an animal lover. She showed that part of her recently on her first visit to the animal sanctuary, Rasta Sanctuary on Vancouver Island. 
Rasta Sanctuary shared a video of one of Anderson's moments during her visit that showed her donned in a red cropped top lifeguard hoodie with "Earth Guard" printed on it.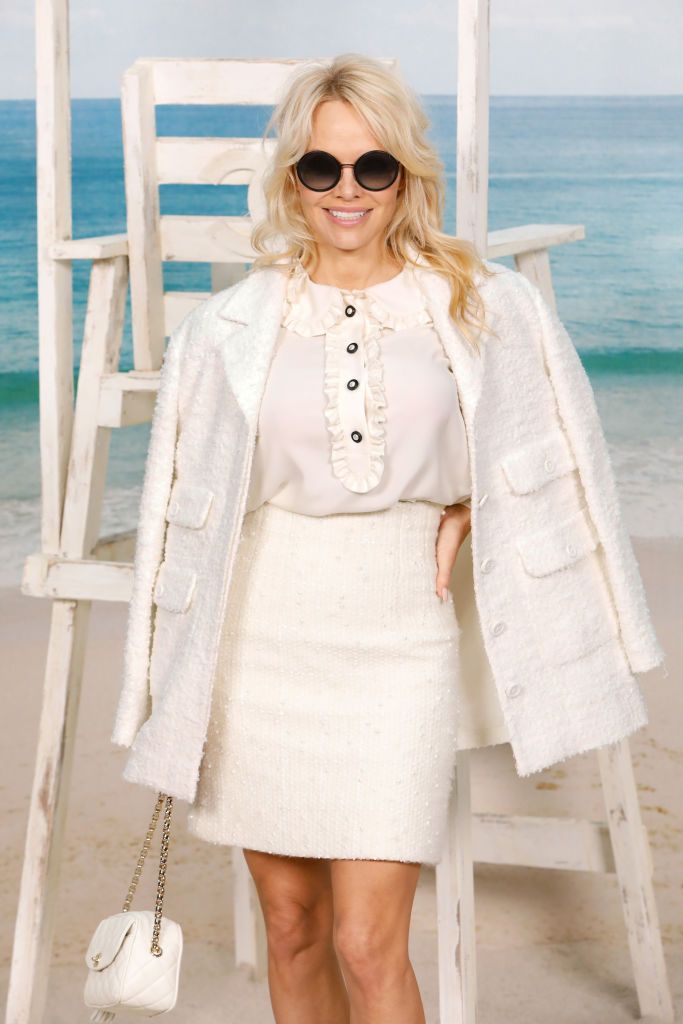 She wore a white tank top underneath the cropped hoodie and completed her look with light wash jeans and black boots that reached her knee. 
In the video, Anderson used her knee-length boots to smash a pumpkin before feeding it to a cow at the animal sanctuary. Rasta Sanctuary, which offers rescued farm animals forever homes, captioned its video post:
"Throwback Thursday to Pamela Anderson's very first visit to the RASTA Sanctuary! ?"
Many of those who viewed the clip gushed over Anderson's show of love to animals and left loved up comments for her. One fan described the actress as an amazing and inspirational woman. 
Another fan who had been to the sanctuary described their visitation to the animal sanctuary as a life-changing experience, adding that they would never forget how it felt. 
Anderson's fourth marriage with Hollywood producer, Jon Peters, ended in divorce 12 days after they tied the knot.
The 53-year-old Anderson has been married four times in her lifetime. Her first marriage was to Tommy Lee. The former couple married on a beach four days after getting to know each other. 
They share two sons, Brandon Thomas and Dylan Jagger. The couple had a tumultuous marriage, with Lee getting arrested and jailed for six months for assaulting Anderson. They divorced in 1998, three years after their marriage. 
In 2018, Anderson expressed her disgust over Lee's posts about their sons following the latter's feud with Brandon and said he was acting like a big baby over it. 
A source told HollywoodLife then that Anderson believed that her ex-husband showed his true colors with how he attacked his sons on social media and acted like a petulant child rather than the true father he was supposed to be. 
On February 1, 2020, Anderson's fourth marriage with Hollywood producer, Jon Peters, ended in divorce 12 days after they tied the knot. 
A source told PEOPLE that she is currently dating her bodyguard, Dan Hayhurst and that they have been together for a while. The source added that she is delighted.
Besides Lee and Peters, Anderson was married to singer Kid Rock from 2006 to 2007 and twice married to film producer Rick Salmon, from 2007 to 2008, and 2014 to 2015.