See Pamela Anderson's Ageless Beauty and Shiny Heels in an Instagram Shot
Hollywood's Pamela Anderson was up for some sizzling show-off in a new media share where she flaunted a racy image of herself rocking killer heels and her graceful limbs.
Pamela Anderson put up her enchanting figure in a recent media update on the lifestyle page, Jasmin.com's official Instagram page. In the post, Anderson opted for a racy look while basking in her sexy hour.
The black-and-white image had the star actress looking radiant as she beamed and stylishly posed for the camera. Many fans could not get enough of her lush look, and they made sure to show approval.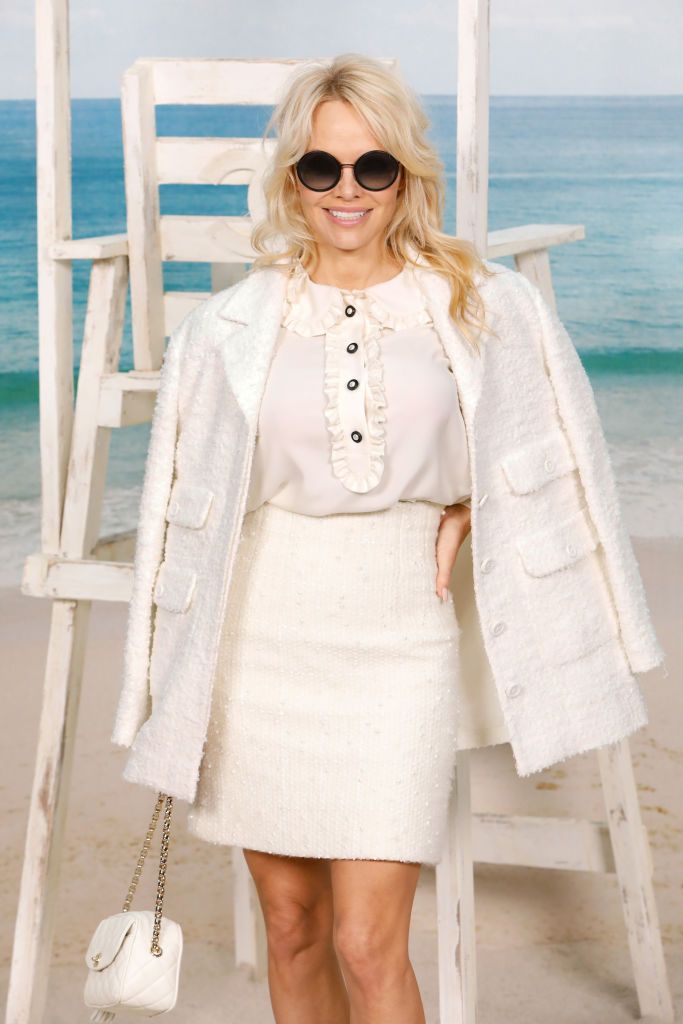 Anderson looked like she was photographed at home as she rested on a dark corridor while she donned a frilly blouse that barely got to her hips. She covered her wild curls with baseball swept to one side.
While the only clothing on the award-winning actress was her frilly top, her long elegant legs were clad in a pair of shiny killer heels that further accentuated them. Thrusting one hip forward, Anderson presented fans a million-dollar smile. 
While the lifestyle page confirmed that Anderson would be joining them for a Q&A session with her fans, many admirers fell over themselves with admiration for her flawless poise.
Before her Jasmin.com feature, Anderson showed off a similar glam on her Instagram story. Posing near a door frame, the TV star donned a skimpy pink outfit while leaving her blonde curls to flow freely.
Once speaking about the actress, Peters noted that he had only ever wanted to be with her. 
It is safe to say that Anderson, 53, is an all-around showbiz star with stints in DWTS, activism, modeling, and her day job, acting. However, her love life holds a prominent position as she once confirmed that love was the most crucial thing in the world.
While this is a focal point for her, the Playboy model has tried her hands at marriage five times. Her first marriage was to music star Tommy Lee, and they were a couple from 1995 to 1998.
The 53-year-old's marriage to Lee started as a whirlwind romance, and they had two sons, Dylans and Jagger Lee, before separation. She went on to try matrimony again with another singer, Kid Rock, but they only lasted for a year.
The "Home Improvement" star's third husband was Rick Salomon. The duo was married for only two years, but they tied the knot twice, the first between 2007 and 2008, and the second time, 2014 to 2015.  
Presently, Anderson is married to movie producer Jon Peters. Before their marriage, the pair had a history as Peters was one of her first boyfriends. Once speaking about the actress, Peters noted that he had only ever wanted to be with her.
Peters, who proves to be a supportive partner, was the actress's lover in the 1980s. Last year, the pair got to rekindle their old-time romance while finally tying the knot in a secret Malibu ceremony.