Pamela Anderson Puts Her Cleavage on Display in a Tight Bodysuit
Canadian-American actress Pamela Anderson got her fans gushing over her stunning looks in a recent Instagram post where she rocked an unzipped bodysuit.
Fans are always thrilled when their favorite celebrity has some steamy content posted on Instagram, especially when it reveals their gorgeous physique. 53-year-old Pamela Anderson recently gave her fans more than enough to talk about with her Instagram post.
Anderson, who is popularly known for featuring in Playboy Magazine, recently shared a gorgeous picture where she rocked a black bodysuit that made her stunning curves visible.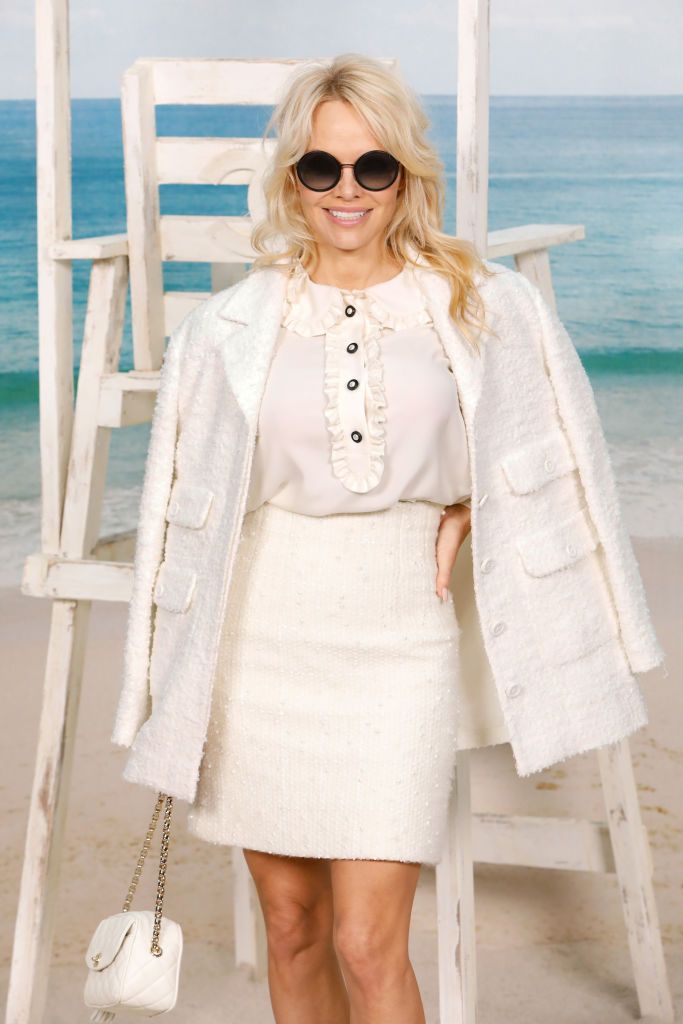 The post gave fans a peek into the cleavage of the movie star as the bodysuit was left unzipped at the top and revealed her bare chest. Pamela posed stylishly with her arms around her midsection and her long blonde hair flowing down freely. 
The 53-year-old seems to have enjoyed her time on the beach. Anderson captioned the post with the famous "I must be a Mermaid" quote from Anais Nin. She wrote; 
"I must be a mermaid…I have no fear of depths.  And a great fear of shallow living - Anais Nin."
While the comments for the post was limited to only those followed by the actress, about 48,497 of her 1.1 million followers clicked the liked button, showing their massive approval of the stunning photo.
The 53-year-old seems to enjoy the company of nature and wildlife. The actress loves sharing snaps of her moments near the ocean and reportedly has a foundation that supports and protects animal and environmental rights.
It has become apparent to fans that there is indeed somebody on her side giving her all the love she needs.
Asides from sharing pictures of her love for wildlife, the "Baywatch" star also enjoys giving fans a glimpse of her stunning looks. In one post she shared on her Instagram, Anderson melted the hearts of her fans with a cute monochrome picture of her in a sleeveless mini dress that revealed her beautiful long legs.
Even though she is renowned for her incredible acting skills, Anderson is also one of the most beautiful Hollywood figures. Her curves and style are only made better by her youthful looks and charisma.
Despite her good looks, Anderson has not always had it easy when it comes to matters of the heart. The actress and ex-husband Jon Peters divorced after 12 days of being a couple.
Following her divorce, fans have been on the lookout for who her next lover is, and at one time, she was reportedly linked with her bodyguard.
Sources close to Anderson, who shares two sons with ex Tommy Lee revealed that this mystery bodyguard, who has been part of her security detail for two years, knows how to treat the movie star and keep her comfortable by his side.
The duo reportedly spent the lockdown heating up their romance. Anderson seems to enjoy the attention she gets from this hidden relationship after posting a message on her Instagram, saying a good man knows how to make you feel like a girl.
Following Anderson's post, it has become apparent to fans that there is indeed somebody on her side, giving her all the love she needs.