'Baywatch' Star Pamela Anderson, 53, Admits She's Lonely as She Poses in a Lacy White Dress
Movie star Pamela Anderson shared her heartfelt feelings in a new post on social media as she uploaded an ethereal image of herself to the delight of fans. 
Pamela Anderson's new post had her channeling the soft and sultry part of herself as she shared an appealing snapshot on Instagram. In the one photo post, Anderson was photographed sitting on the floor in her home's interior.
All around the "Baywatch" star were game cards spread around her legs as she rocked a lacy see-through dress. The 53-year-old actress left her blonde hair tousled while rocking perfect makeup.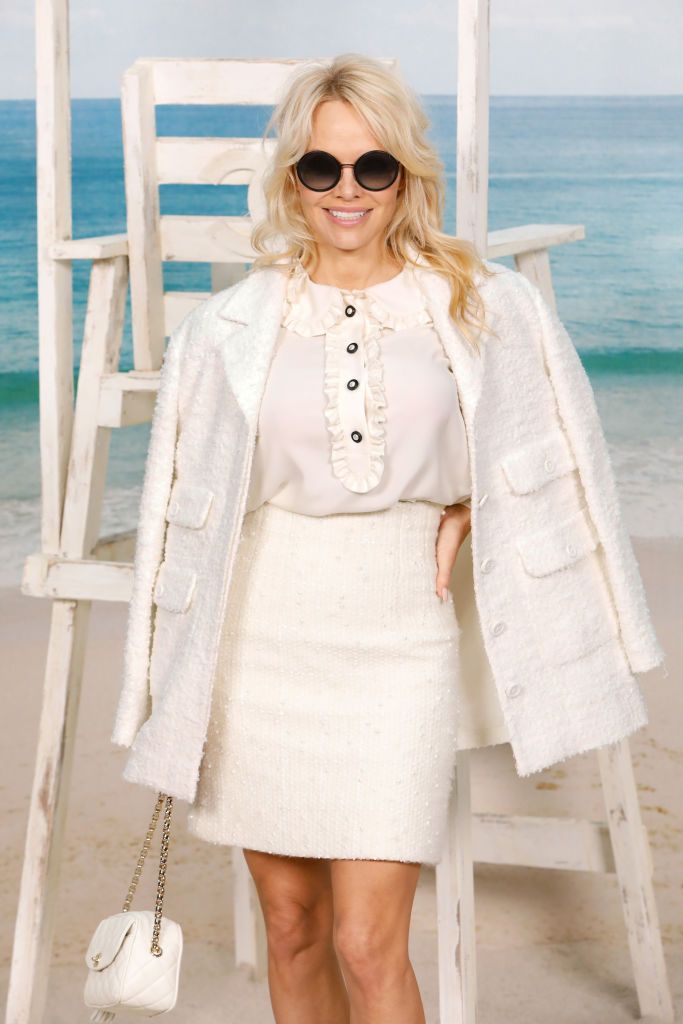 The "Starked" actress seemed to be in a trance as she seemingly enjoyed a self-reflecting moment with her eyes closed. However, her caption carried a different message that read:
"'I am lonely, yet not everybody will do. I don't know why some people fill the gaps, and others overemphasize my loneliness…"
Anderson, whose quote is drawn from late novelist, Anais Nin, caught fans' attention as they took to her comments with warm praises and sweet emojis. In one of the "Barb Wire" actress's Instagram posts in September, she dropped a bombshell on fans as she revealedher generous curves in an iconic bodysuit look.
News updates on [Anderson] who doubles as a star model, show that she is in a happy relationship with her bodyguard, Dan Hayhurst.
Anderson showed fans that she still got it as she channeled the temptress in her with her revealing ensemble. The black bodysuit bore a strappy bodice that exposed the upper parts of her back. 
The star actress, who had her face turned away from the camera, let her massive blonde waves down as she matched her sizzling look with a pair of high stilettos, while posing in front of a window.
In the first snapshot, the actress stood on the soft bed to display her long fit legs and curvy backside. The next picture was even more eye-catching as Anderson sensually knelt on all-fours while thrusting out her hips in a feline way. 
News updates on the actress who doubles as a star model, show that she is in a happy relationship with her bodyguard, Dan Hayhurst. This comes a few months after she split with fellow star, Jon Peters, who she was married to for 12 days.  
A close source revealed that the actress is happy with her newfound love and has been in quarantine with him. Anderson has tried her hand at marriage five times, and she is the mom of two grown boys.