Lionel Richie Posts Heartfelt Tribute to Muhammad Ali on What Would Have Been His 74th Birthday
Lionel Richie took to Instagram on January 17 to wish late legendary boxer and friend Muhammad Ali a Happy Birthday. Ali died from health complications due to Parkinson's Disease and would have turned 78.
Lionel Richie posted the black and white image on his Instagram page, penning a heartfelt tribute dedicated to the iconic athlete for his well-remembered contributions to the boxing world, admitting that he missed him.
In the image, the two seem close as ever, with Richie holding Ali's cheek during an undated performance. Muhammad Ali will be remembered for his stellar sports career and conscious stances on politics and race.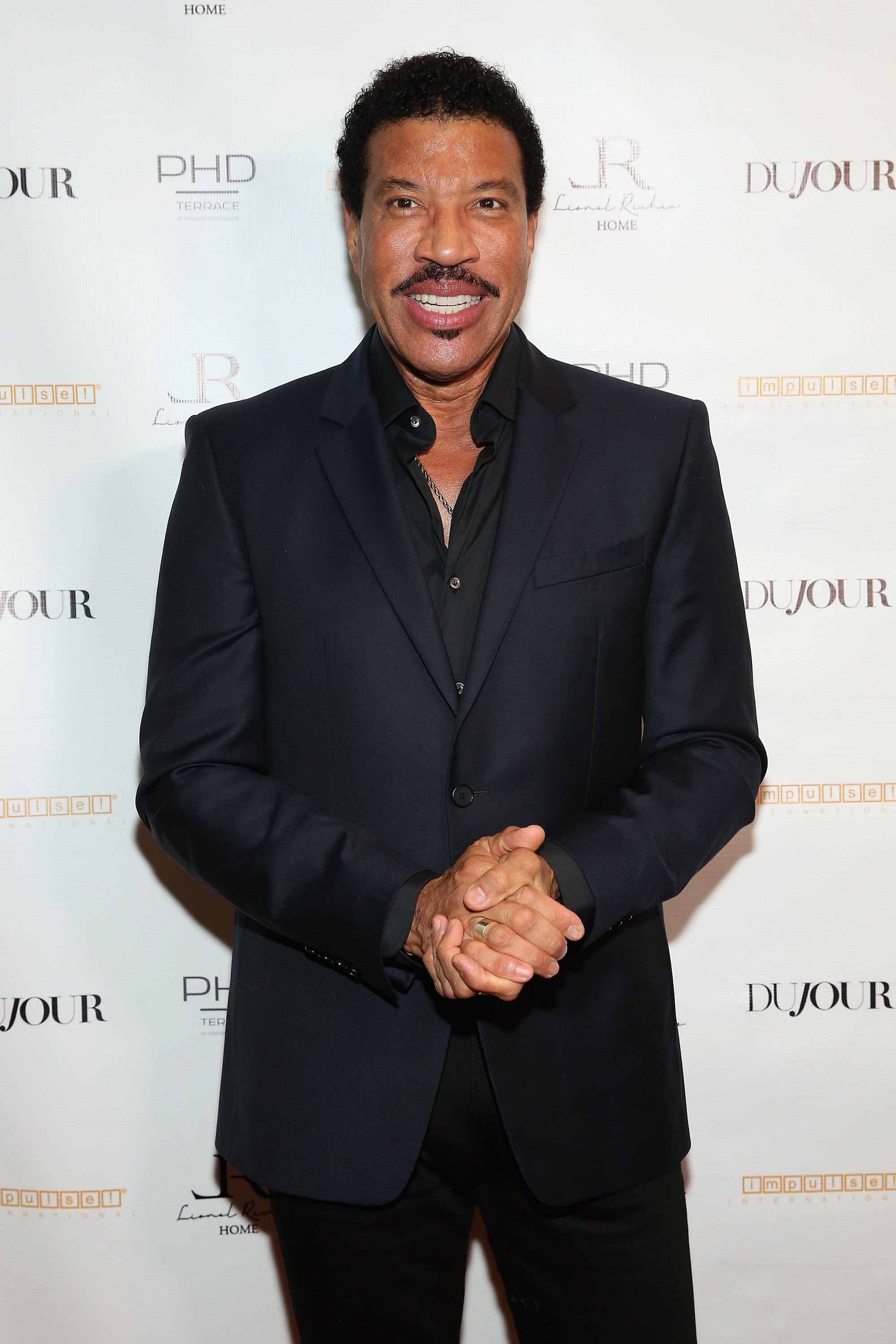 Ali, born in Louisville in 1942 as Cassius Clay, began his rise to athletic stardom after reporting the incident of his stolen bike to police officer Joe Martin. Martin took an interest in Ali when he claimed he wanted to fight the thief.
Martin took Ali to the local gym, where he trained young boxers. Ali soon participated in the sport. Known for his charisma, Ali challenged his experienced peers as an underdog, once calling Sonny Liston before winning. 
"A big ugly bear."
Ali went on to shock the world to win numerous titles and to knock out more experienced boxers. His first loss came when he declined to be inducted into the military during the Vietnam war due to his opposition to the event.
Ali was stripped of all his hard-earned titles by the World Boxing Association and had his boxing license revoked.  Ali was fined $10,000 and was sentenced to five years in prison for violating Selective Service Laws. 
Richie's famous children have kept him in the headlines for scandalous reasons.
Not one to turn away from a fight, Ali appealed his case. After spending nearly two months in jail in between April and June in 1967, Ali's case was presented to the Supreme Court and was overturned in a historic 8-0 ruling.
Ali also found himself in the company of icons such as Dr. Martin Luther King and Malcolm X. Their friendship will be depicted in Regina King's film debut "One Night in Miami," in the legendary Hampton House, said to be:
 "It was a safe place where Black people could just be people and not be humiliated because they needed a place to stay the night."
Richie posted the tribute picture and followed it up with a series of other pictures. One featured a candid portrait of Ali in his younger days and another of Richie visiting Ali's now historic childhood home in Louisville, Kentucky.
Richie and Ali became friends during Richie's musical career. Richie first came on to the music scene as the saxophone player in the hit Mo-town band "The Commodores" before striking out on a chart-topping solo career. 
Richie's famous children have kept him in the headlines for scandalous reasons. Richie is the adoptive father of Nicole Richie, who was well known for her friendship with the infamous socialite and heiress Paris Hilton. 
Richie's daughter Sofia 22, dated Scott Disick,37, to public scrutiny, and his son was arrested for threats to an airline. Even though his hands seem full, Richie took time to wish his late friend Ali a happy birthday.