Ciara's Husband Russell Wilson Looks like Twins with Son Win as They Smile in a Sweet Photo
American footballer Russell Wilson shares an adorable picture of himself and his son Win Harrison Wilson. Both father and son share an uncanny resemblance.
On Sunday, NFL player Russell Wilson took to his Instagram page to share a beautiful picture of himself and his son, Win Harrison, having a good time outdoors. He captioned his post:
"Even though we don't get to play today... We always Winnin'! ??."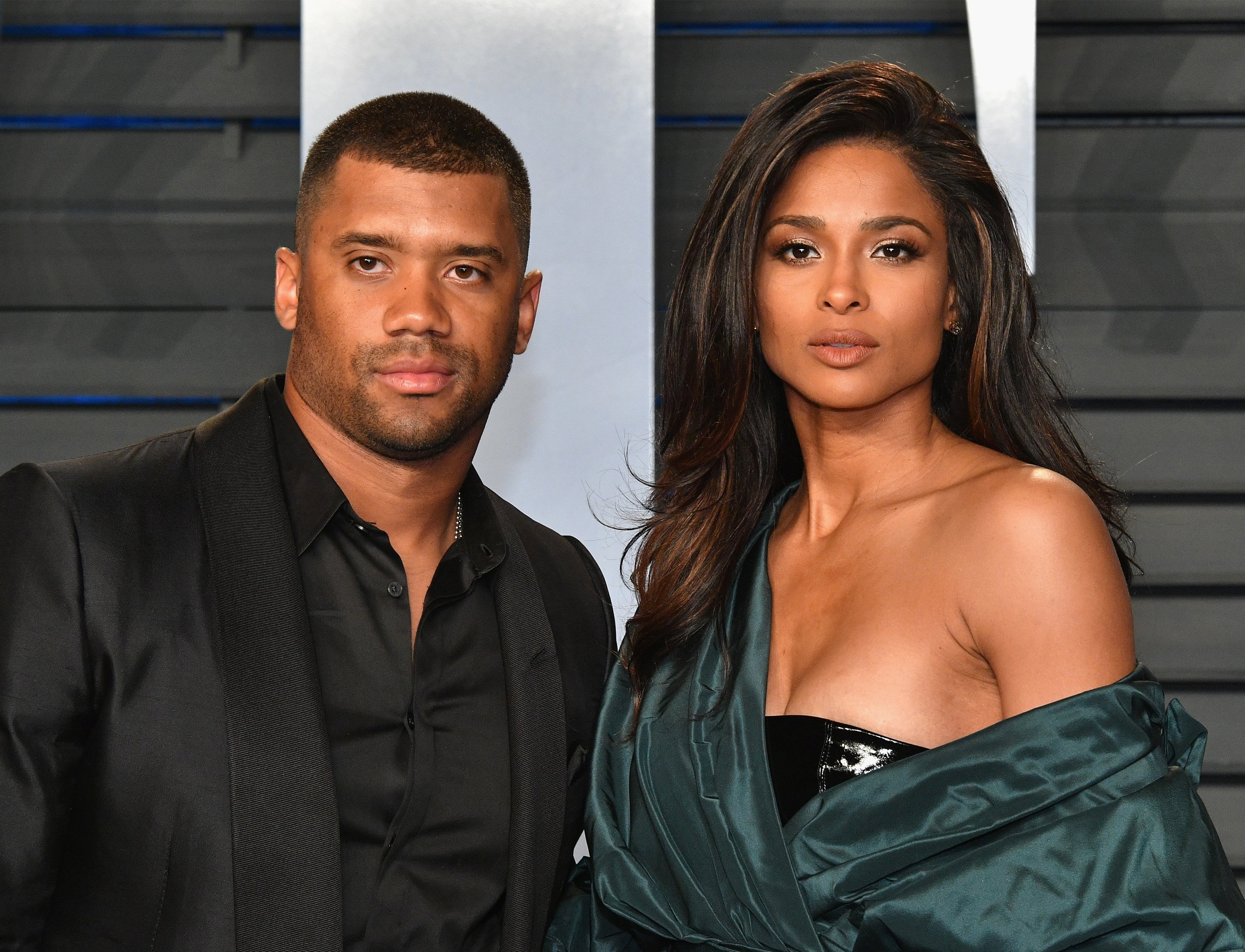 Wilson is never too far from his darling wife, Ciara. The American popstar was lurking in the comment section of her husband's post, and she had some beautiful words of love to share with her husband and son.
The post garnered over four hundred thousand likes and many comments. Many fans likened the 32-year-old and Win to twins as they shared an uncanny resemblance.
In the post, Wilson rocked a blue face cap and an armless grey hoodie while baby Win sat in his white high baby chair dressed in a black T-shirt and shorts. Both father and son smiled beautifully at the camera.
Meanwhile, on Saturday, after Wilson and his team, the Seattle Seahawks had lost to the Los Angles Rams, Ciara penned down a sweet message to her husband on her Instagram page accompanied by an adorable picture of Win.
The Wilson family had a lot of fun during the festive season.
The couple got married in 2016. However, the romance between Ciara and Wilson is still very much alive. Ciara revealed that she always made a conscious effort to spice things up in their relationship, and the pandemic did change that.
The 35-year-old star gave birth to her third child in 2020 during the pandemic. Ciara said it was the highpoint of 2020 for herself. She added that Win brought her family so much joy amidst all the chaos in the world.
The couple first announced that they were expecting their second child in January on Instagram with a bikini photo of Ciara showing her baby bump on her Instagram page. Wilson also shared a similar picture on his Instagram page.
The Wilson family had a lot of fun during the festive season. Before hosting "Dick Clark's New Year's Rockin' Eve" in Los Angeles, Ciara shared some of the photos her family took at Christmas.
The family wore white turtlenecks and red aprons as they goofed around their kitchen table. Wilson also took to his Instagram to reflect on the events in 2020. 
Despite the many obstacles, he was grateful for the year, and he also hoped for a better 2021 for his family and the world. Ciara and Wilson kicked off 2021 on a good note. The couple was featured on the cover of Self magazine's January edition.
Despite a challenging 2020, the couple has decided to put everything behind them and move towards the future. Ciara shares two children with Wilson and a child from her previous relationship with rapper Future.