See Photos Michael Strahan Shared of His Mom on Her B-Day — Did He Inherit Her Facial Features?
Michael Strahan's mom, Louise, recently celebrated her birthday, and the former NFL player shared a sweet tribute to her on his Instagram page.
"Good Morning America" co-anchor Michael Strahan owes much of his success and looks to his mom, Louise Strahan, who celebrated her birthday on January 17.
Alongside a heartfelt tribute to his mom, the doting son shared a current and old photo of himself and Louise on his Instagram page.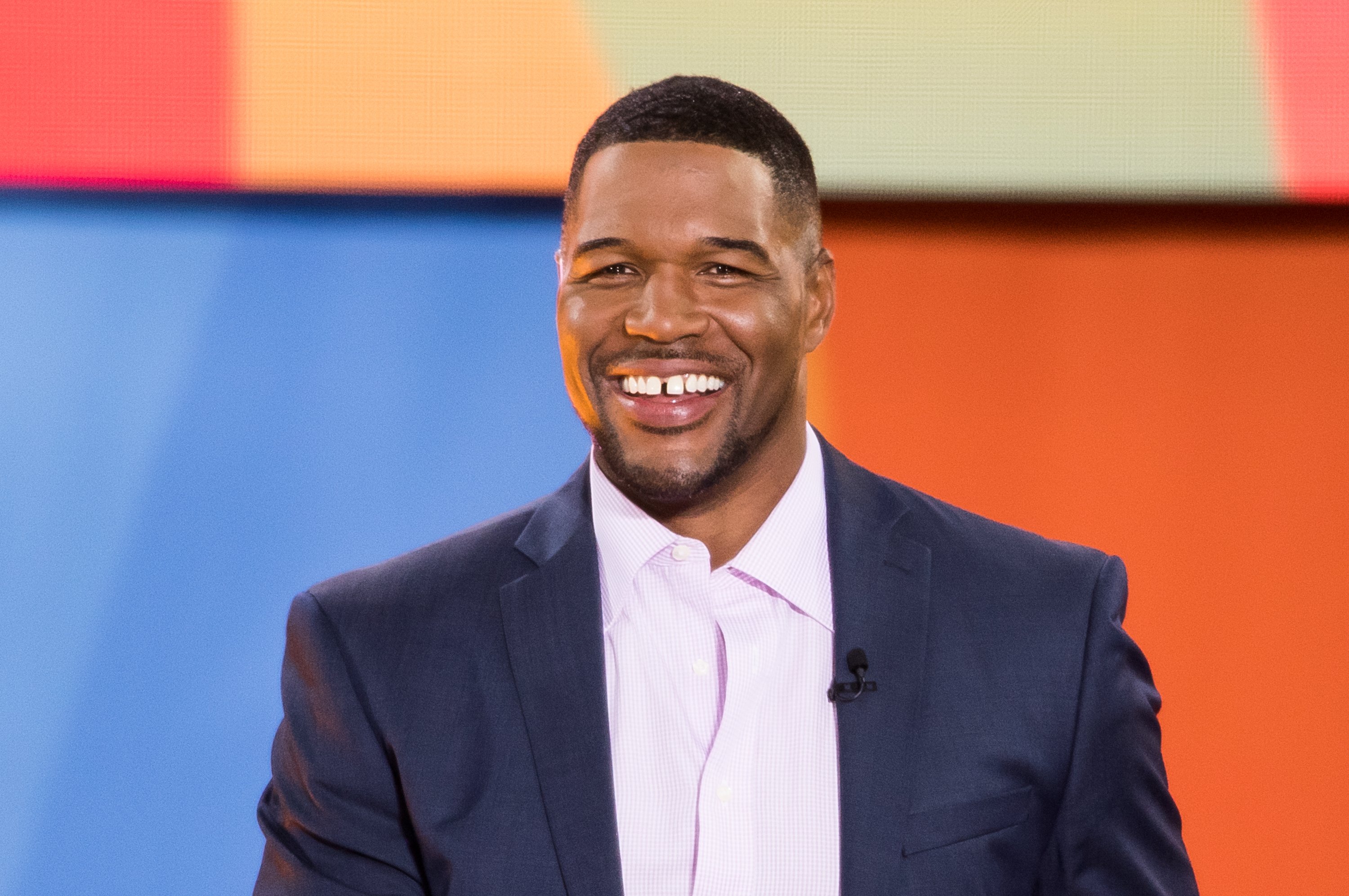 The photos, taken years apart, showed a before and after of Strahan and his mom, who have both aged gracefully, maintaining their similar facial features. After wishing Louise a happy birthday, Strahan captioned:
"The strongest, funniest, and chillest mom and person I know who is only getting better with time!!! I love you more than I can show on this post, but I had to try!"
In the first pic, Strahan was pictured towering over his mom in a coral golf T-shirt and jeans while Louise, who posed with a modest smile, wore a printed blue dress.
The second pic, which was clearly taken many years ago, showed a younger Strahan, dressed formally in a black blazer, white shirt, and silver tie. Louise also wore black.
Strahan has always cherished his mom, making sure to reach out to her during special occasions, even when he couldn't celebrate with her in person.
On Mother's Day in 2018, the Pro Football Hall of Fame athlete revealed a life-size cardboard cut-out of a picture of Louise that he keeps with him as a reminder that she is always there.
Strahan's youngest daughters, Isabella and Sophia, 16, were born two years before his bitter divorce from his second wife.
Strahan, 49, was also incredibly close with the rest of his family, especially his father, Gene Strahan, a retired Army Major who passed away in September 2020, at age 83.
After Gene passed, Strahan took some time off from his anchor duties on "Good Morning America" to grieve the former boxer while leaning on the support from friends and family.
Strahan looked up to his father and has emulated the same values with his own family. The clothing designer has four children whom he shares with his two ex-wives, Wanda Hutchins and Jean Muggli.
He shares his older kids, Tanita, 29, and Michael Jr., 26, with Hutchins, while his youngest daughters, twins Isabella and Sophia, 16, were born two years before his bitter divorce from his second wife, Muggli.