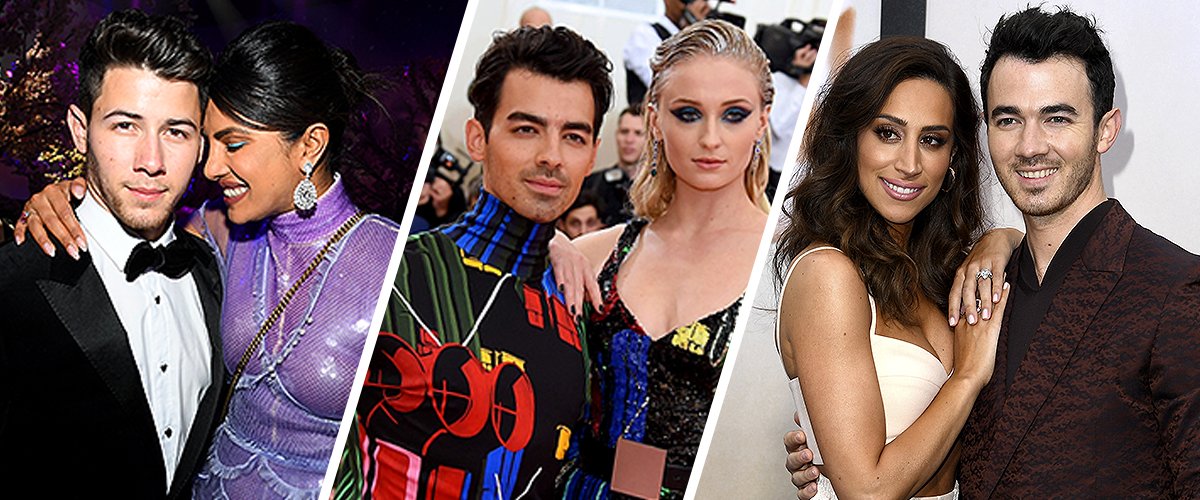 Getty Images
Jonas Brothers' Wives — a Quick Guide to the Famous Singers' Families

The Jonas Brothers and their wives are among the most famous couples in Hollywood nowadays. The way Kevin, Joe, and Nick met their respective partners is truly amazing.
In 2005, the Jonas Brothers took the music industry by storm and became teen heartthrobs, thanks, in part, to their good looks, sweet songs, and partnership with Disney Channel.
It's been over 15 years since they became famous and a lot has happened in their lives. The most significant change is that they are all married nowadays. Take a look at the Jonas Brothers' wives and, in some cases, children.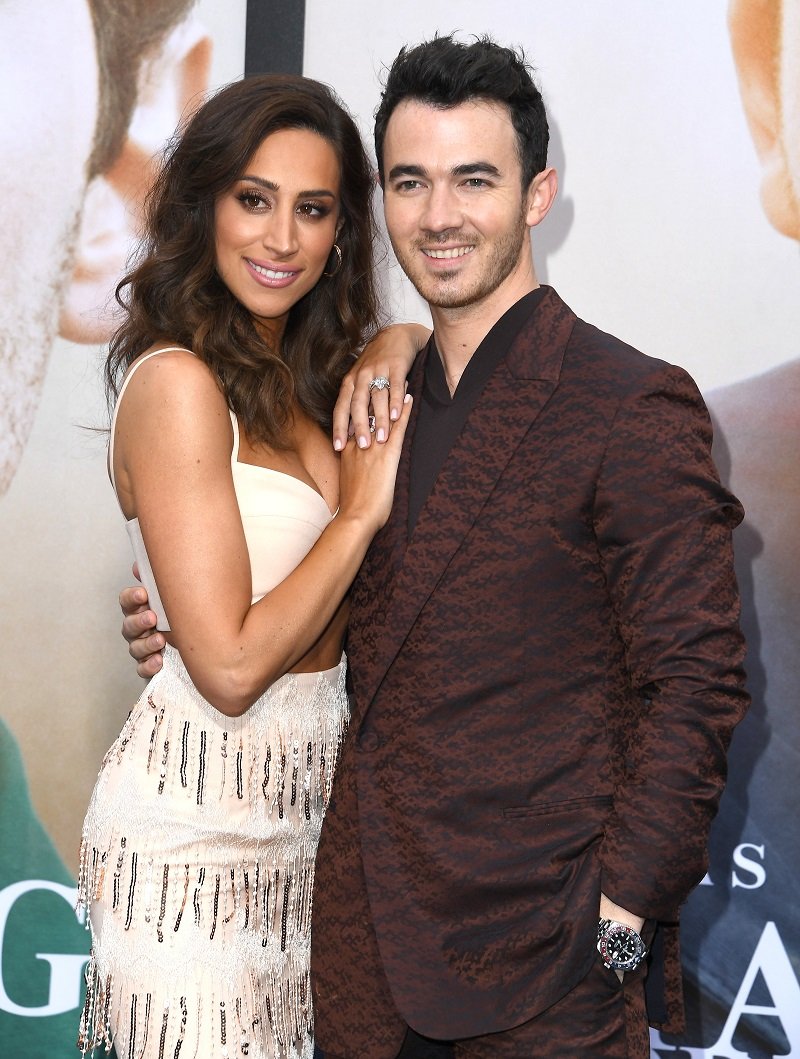 Kevin Jonas and Danielle Jonas on June 03, 2019 in Los Angeles, California | Photo: Getty Images
KEVIN JONAS' WIFE, DANIELLE
Out of the marriages of the three Jonas Brothers, Kevin and Danielle Jonas' is the longest. The couple met while vacationing in the Bahamas in May 2007, and they started dating shortly after.
It is important to point out that, when they met, Danielle was a hairdresser and Kevin and his brothers were about to release their second album, "Jonas Brothers."
At the time, the band was just starting to make a name for themselves in the entertainment industry, which is probably why Danielle didn't know them when she met Kevin.
"I'm hearing from a few mutual friends that we should meet," Nick wrote.
In July 2009, Kevin took an overnight flight to New Jersey, where Danielle lived at the time and proposed. On December 19, 2009, the couple tied the knot in New York. As expected, Nick and Joe were his best men.
Kevin and Danielle Jonas's first kid, daughter Alena, was born in February 2014. Their second daughter, Valentina, joined the family in October 2016. Sadly, dating a celebrity has taken a toll on Danielle's life.
During the couple's reality show, "Married to Jonas," she admitted she suffers from anxiety. She also revealed that being in the limelight with Kevin was hard as people call her a "gold digger" and say she's "ugly."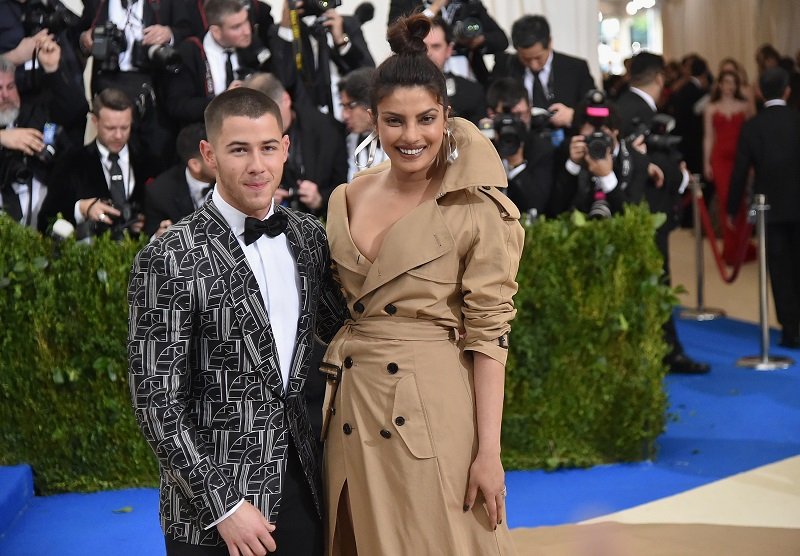 Nick Jonas and Priyanka Chopra on May 1, 2017 in New York City | Photo: Getty Images
NICK JONAS' WIFE, PRIYANKA
Actress Priyanka Chopra and Nick Jonas have been married since December 2018, but their one-of-a-kind love story started in September 2016 after Nick slid into her Twitter DMs.
"I'm hearing from a few mutual friends that we should meet," Nick wrote. She later responded that her team could read her Twitter DMs and urged him to "just text" her.
After texting each other for a few months, they finally met at the Vanity Fair Oscars after-party in February 2017. The singer revealed that as soon as he saw her, he got on one knee.
Although he was in front of "a bunch of people," he asked Priyanka where she'd been all his life. Later that May, they attended the Met Gala as each other's date.
A year went by, and they didn't see each other again. That was until 2018's Met Gala in May, when their relationship was publicly confirmed. Two months later, he proposed, and in December, they tied the knot in India.
Nick and Priyanka have been married for two years already, and in December 2020, it was reported that they have been talking about enlarging their family "in the near future."
Priyanka, ten years older than Nick, once said that she wanted "as many [kids] as God would give" them, so it's only a matter of time for them to start having babies!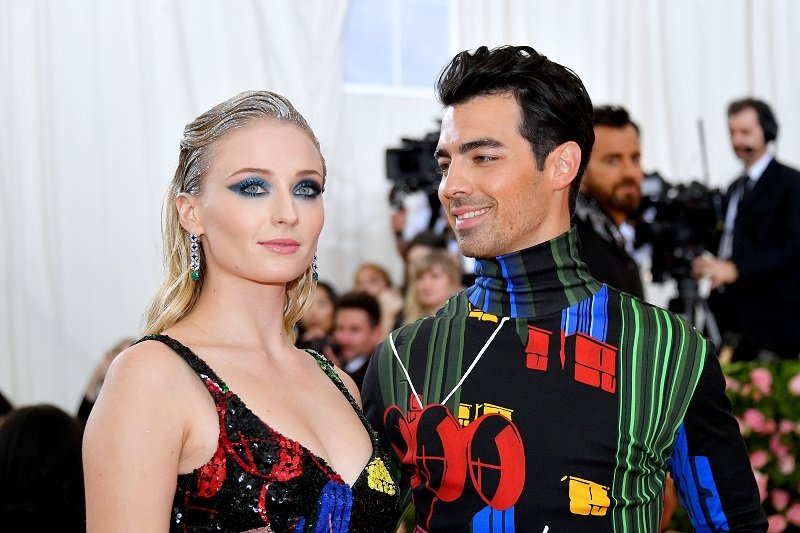 Sophie Turner and Joe Jonas on May 06, 2019 in New York City | Photo: Getty Images
JOE JONAS' WIFE, SOPHIE
Social media played a huge role in Joe Jonas and Sophie Turner's relationship, as well, as Joe direct-messaged the "Game of Thrones" star on Instagram "out of the blue."
By December 2016, the couple had already been spotted together at a Halloween party and the MTV Europe Music Awards. In January 2017, they became Instagram official, and in October 2017, they announced their engagement.
Sophie and Joe went to the Billboard Music Awards on May 1, 2019. Only a couple of hours later, they tied the knot in Las Vegas with an Elvis Presley officiator.
They held a more traditional ceremony that June. Later, in February 2020, it was reported that they were expecting their first child together, a baby girl named Willa.
Willa was born in July 2020, and while we've seen photos of Sophie Turner's pregnant belly on social media, they haven't shared images of their daughter yet. The Jonas Brothers and their wives are definitely iconic.
Please fill in your e-mail so we can share with you our top stories!