Mary J Blige Displays Her Leg Tattoo Posing in a Rare Photo with Her Look-Alike Sister LaTonya
Mary J. Blige recently took to Instagram to show appreciation for her only sister, LaTonya. The look-alike women looked gorgeous while posing for a rare pic.
Singer and actress Mary J. Blige recently shared a rare pic of herself posing with her equally stunning elder sister and former manager and producer, LaTonya Blige-DaCosta. 
The two women may not be pictured together often, but they share a very close bond, which the "No More Drama" singer expressed in a tribute on her latest Instagram post.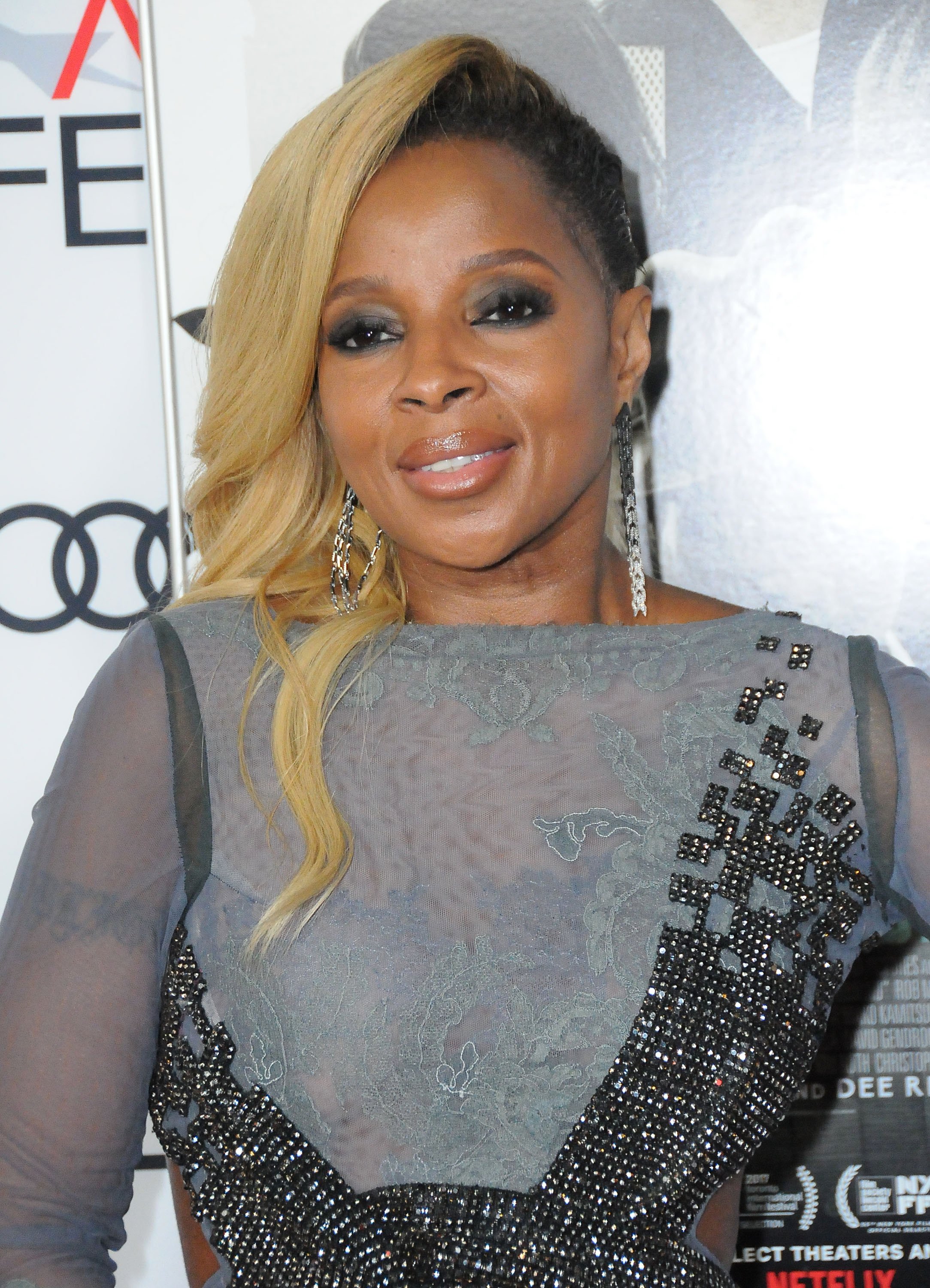 The photo comes a week after Blige and her sister celebrated their birthdays, which are just one day apart. The singer expressed her love and appreciation for her sister in the caption:
"My big sister LaTonya!!! Always a Capricorn season celebration back to back with you!!! Words can not express how much I love you‼️"
The stunning ladies were dressed festively, with Blige-DaCosta rocking a jungle-print mini dress with a low V-neck, which teased her cleavage. She wore large hoop earrings while her curly hair was styled in a flirty up-do.
On the other hand, Blige sparkled in a silver dress, also showing off her cleavage. The dress had a super-high slit that revealed her toned legs adorned by her rose tattoo. 
Blige also sported several gold necklaces and matching gold hoop earrings to match her long blonde braids, which were worn half up and half down.
The "Family Affair" singer has a penchant for gold clothing and jewelry, as witnessed in several of her career and life milestones. The "Queen of R'n'B Soul" always shines in gold.
When she won her first Grammy Award for her seventh studio album, "The Breakthrough," in 2007, she dazzled audiences in a gold rhinestone-encrusted dress with a matching thick gold belt.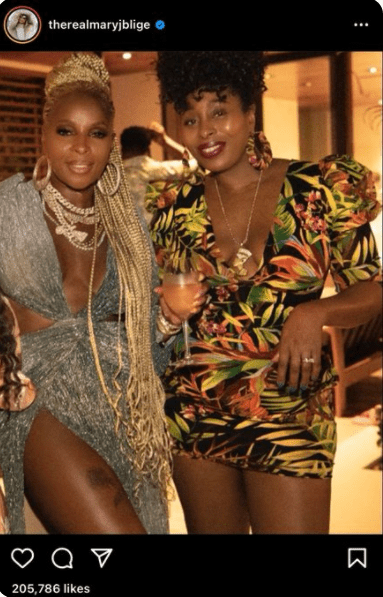 Blige rocked gold yet again this year when she celebrated her milestone 50th birthday on January 11. The age-defying singer slid her curvy body into a gold snakeskin halter-bikini and matching bottoms.
She finished off the majestic look with a stack of gold bracelets and stunning gold earrings from her own jewelry line, Sister Love, in collaboration with Simone I. Smith, the wife of rapper LL Cool J.
Blige wears pieces from the jewelry line often, including on her hit television series, "Power Book II: Ghost."  The "Fly Girls" collection, which she has been rocking lately, officially launched on January 18.
The collection comprises five gold door-knocker style earring designs with names such as "She-She's, "The Bellas," "Shanny Loves," and "Mees Dawgs."