Heidi Klum, 47, Wears Nothing but G-String While Posing for a Selfie in Bed
Heidi Klum might be closer to 50 in age, but she definitely doesn't look like it, judging by a recent sizzling photo she shared on her social media account. Her modeling body is still quite visible.
Supermodel Heidi Klum, 47, recently took to her Instagram account to share a racy black-and-white photo with her fans. In the image, the star was seen lying in bed while wearing a pair of underwear.
She covered her upper body with what appeared to be a sheet and pouted at the camera in the selfie. Klum captioned her weekend post revealing what she was doing that day, writing:
"Stay in bed Sunday…"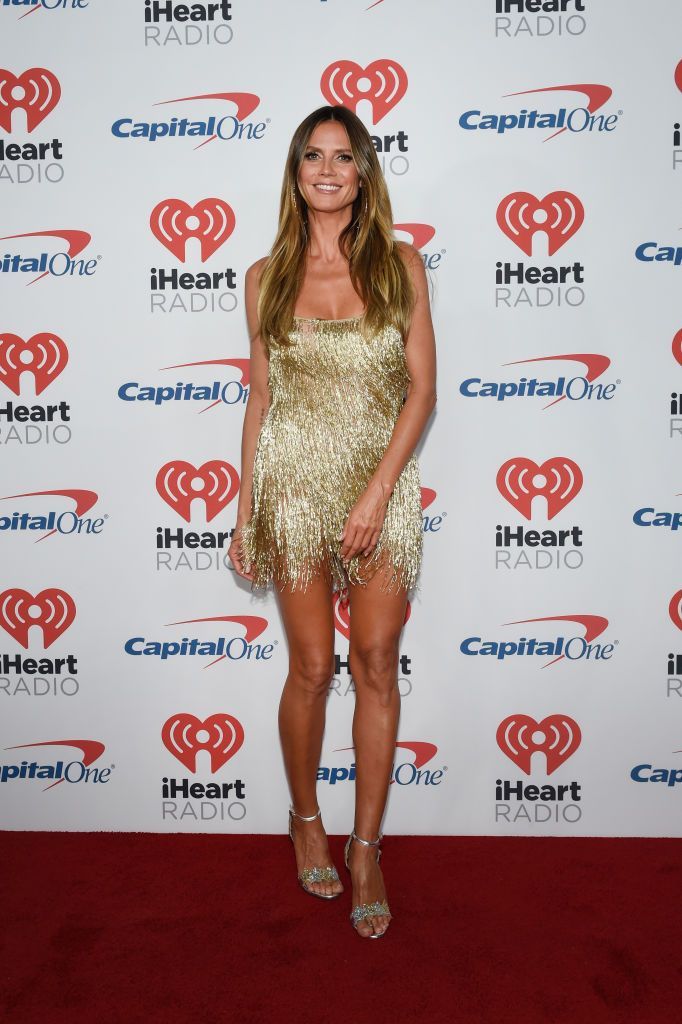 The "Germany's Next Top Model" host had the comments section turned off for the post to avoid getting trolls. The star seems to love her topless photos and videos as she has several of them on Instagram.
Last October, she uploaded another topless post by sharing a Halloween video, which she took while she was in bed again. She covered her upper body with a sheet for the clip that included a filter.
The filter was specifically for Halloween as it celebrated Mexico's Dia De Los Muertos. It made her appear to have on some Calavera makeup while marigolds featured on her forehead and her witch hat.
In the clip, she revealed that she was staying put ahead of the scary holiday. She explained what she would do ahead of Halloween at home, revealing that she would be viewing scary movies.
Klum is well-known for hosting usually lavish Halloween parties and getting some impressive costumes done for the holiday. In the past, she's appeared as Princess Fiona from "Shrek" and an elderly woman.
Some fans might also remember seeing her as Jessica Rabbit, a human body stripped to show its muscles, a clone of herself, and even a werewolf from Michael Jackson's "Thriller."
In November 2020, the star got all dressed up for "Germany's Next Top Model." She was photographed while filming the new season of the show and shared some of her dazzling looks from the set.
Heidi Klum and her musician ex-husband, Seal, share four children together.
In one of the posts, Klum was seen wearing a black and white gown that exposed her cleavage. She took the shot while perched on the show's stage while showing off her exposed thigh.
The star has been promoting the next season of "Germany's Next Top Model," which is set to debut in the European country on February 4, 2021. It's the 16th season that Klum is hosting the show.
The former "America's Got Talent" judge and her ex-husband, Seal, share four children. They are parents to daughter Leni, 16, two sons Henry, 14, Johan, 13, and another daughter Lou, 10.
Seal adopted their eldest child, but the girl's birth father is the Italian businessman, Flavio Briatore. Klum dated Briatore and had their daughter before she got married to Seal for 10 years.
She and the singer separated in 2012 and finalized their divorce in 2014. The supermodel was once married to celebrity hairstylist Ric Pipino, and currently, she's married to Tom Kaulitz, a member of the band Tokio Hotel.