See Pics Vanessa Bryant Shared of Daughter Natalia on Her 18th Birthday in a Denim Dress & Hat
Vanessa Bryant celebrated her oldest daughter Natalia Bryant's 18th birthday by posting numerous tributes of her on her Instagram page. 
Natalia Bryant, the oldest daughter of the late NBA star, Kobe Bryant, and his wife, Vanessa Bryant, turned 18 today, and her mother has not held back with tributes in her honor. 
Taking to her Instagram page on Tuesday, Vanessa made several posts, sharing many pictures of Natalia. In one post, she shared a photo that showed Kobe posing with Natalia and his youngest daughter, Capri, at the center of the L.A Lakers' court.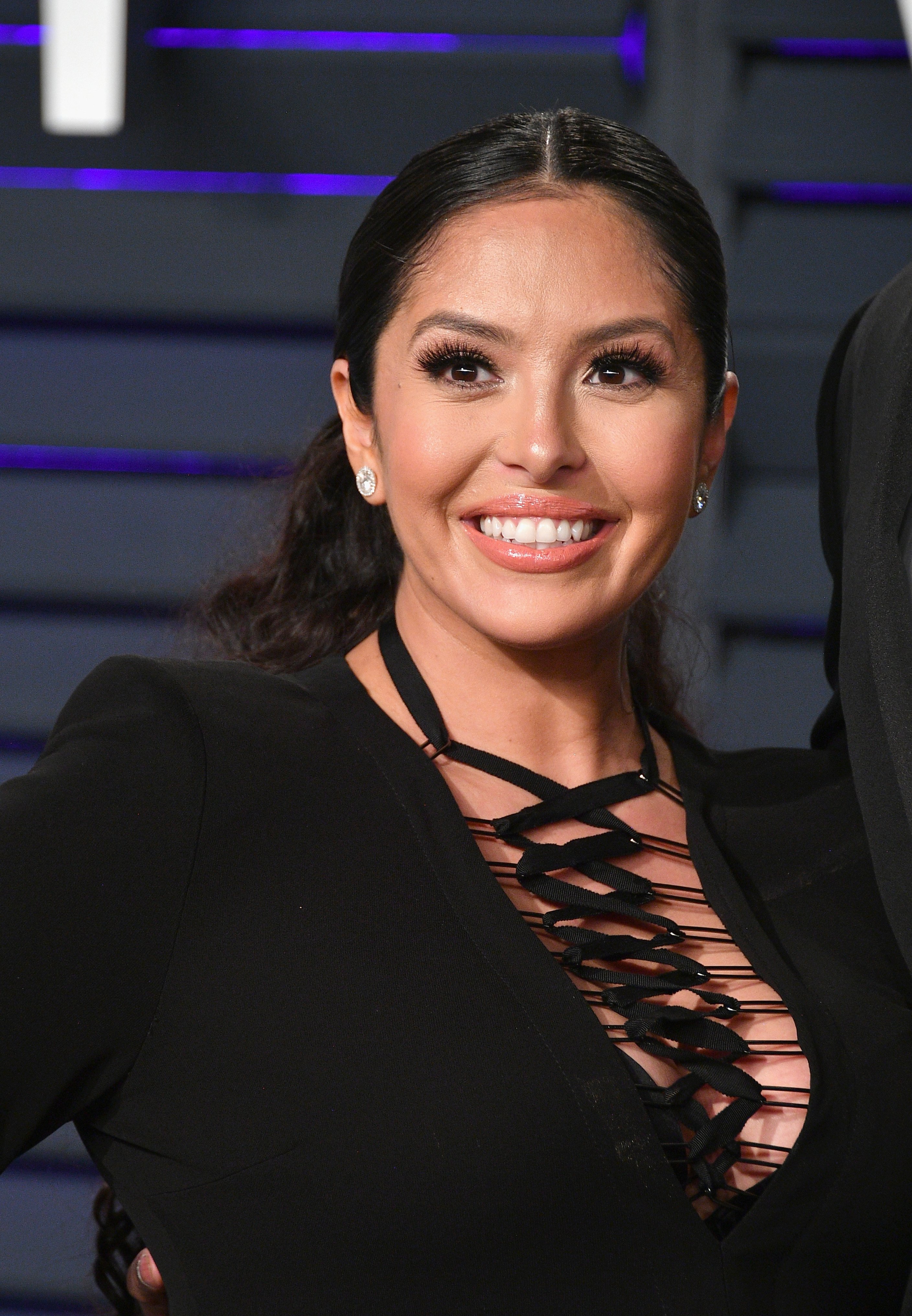 In that post's caption, Vanessa expressed love toward Natalia, calling her "Our first born." In another post, Vanessa shared a throwback picture that showed her late husband carrying Natalia as a little girl. 
She described her oldest daughter as her father's little princess in the caption to the post. The proud mom made another post that showed Natalia smiling as she posed in a denim dress and hat, calling her "Nani~Banani." 
A similar post followed, which showed the birthday girl posing in the same outfit and giving off the cutest smile. Her proud mom captioned the post by calling her "Our sweet Natalia." 
Vanessa made another post where she shared a colored photo that showed Natalia laughing happily with her eyes closed as she posed. In the caption that followed, the proud mom poured out her heart to her daughter. 
She encouraged people to seek a reason to stay alive and share how they cope with loss.
Vanessa told her daughter that she and her late father are proud of who she is, adding that she has displayed so much strength and grace amid the most difficult year of their lives. 
Vanessa thanked Natalia for helping her with her younger sisters and described her as an incredible big sister and role model to many people. She also wrote: 
"Thank you for being kind, polite and gracious in everything that you do. "
In the post's conclusion, Vanessa expressed her and the family's deepest and eternal love for Natalia before wishing her a happy 18th birthday.
Turning 18 is another milestone for Natalia, who is gearing up for college. Last week, her mother revealed that New York University is one of her top college picks, though she said she would do her best to keep her in California just like she kept Kobe there. 
It is understandable why Vanessa would want her oldest daughter around her as Natalia had been supportive of her since Kobe and Gianna Bryant's passing in January 2020. 
Natalia reflected on the past year in a post to close it out, saying it is important for one to find their close circle of trusted people with whom they can share their feelings when they feel down. 
Natalia would join her mother and sisters, Bianka and Capri, to mark the anniversary of Kobe and Gianna's deaths on January 26. Ahead of the anniversary, Vanessa got candid about grief. 
In a recent Instagram Story post, she encouraged people to seek a reason to stay alive and share how they cope with loss. Hopefully, the proud mom and her three other daughters will have more reasons to smile in the days and years to come.