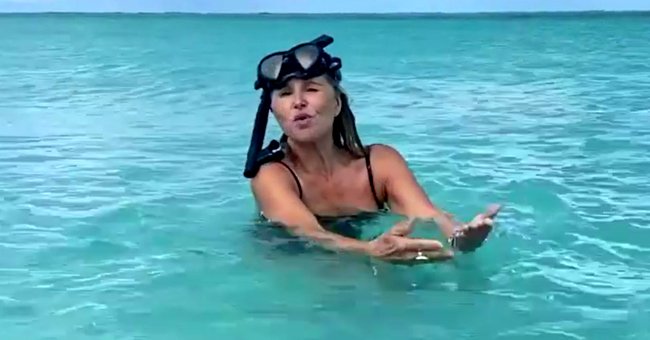 Instagram/christiebrinkley
Christie Brinkley Floats Away While Happily Singing in the Sea as She Enjoys Caribbean Vacation
Model Christie Brinkley is having the time of her life while on vacation. The gorgeous blonde posted a video while singing in the ocean; check it out below.
Christie Brinkley posted a video on Instagram of her floating away while happily singing in the sea as she enjoys the Caribbean ocean. The "No Mas" actress' recent visit to the Turks and Caicos Islands brought out her creative side.
"I'm Swimming in the Rain (I hope this gives you a laugh!)," she captioned the post. Brinkley added musical note emojis and a dolphin emoji on the post.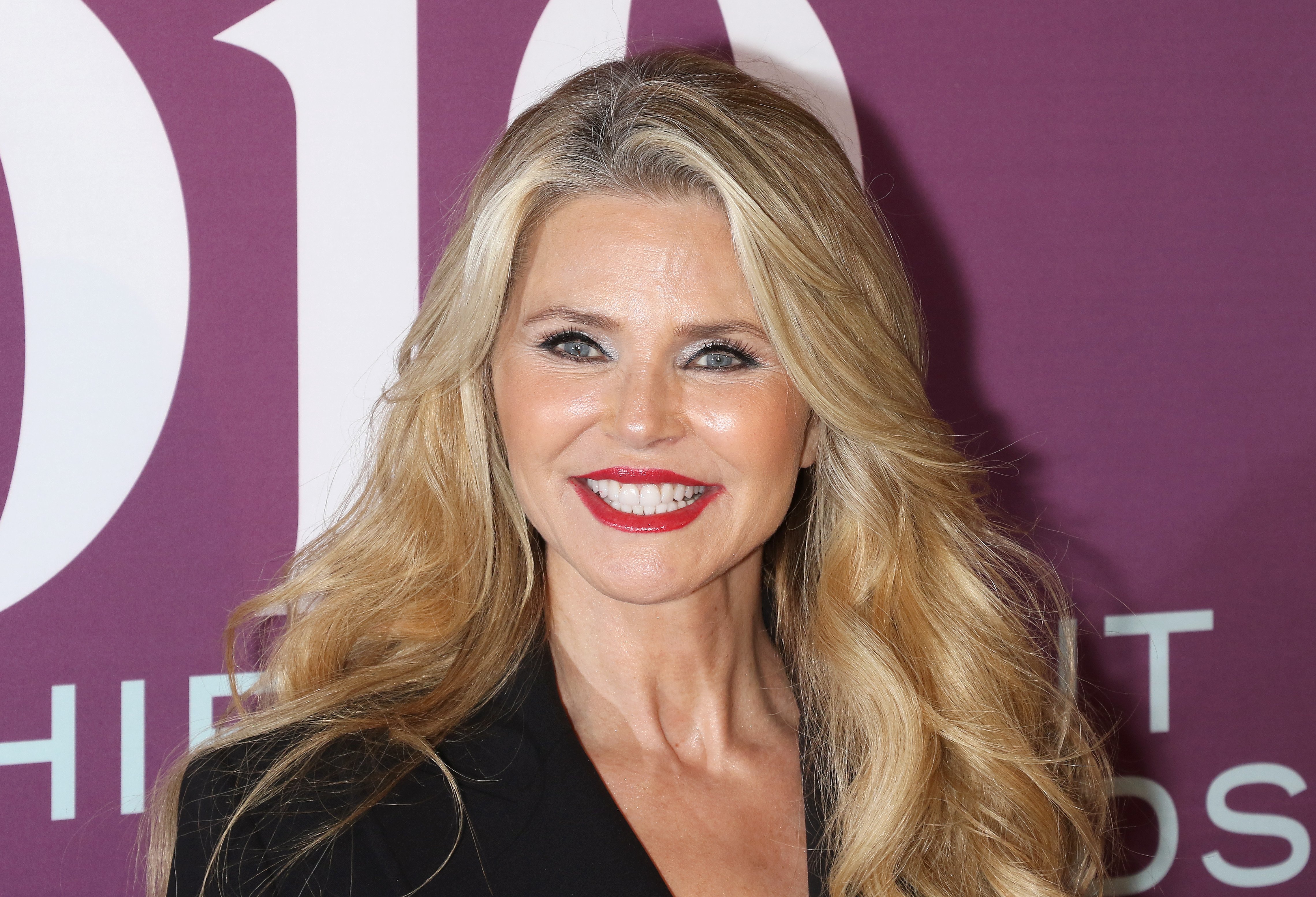 Christie Brinkley attends the 2019 FN Achievement Awards at IAC Building on December 03, 2019 in New York City | Photo: Getty Images
Brinkley rocked a black one-piece swimsuit with blue flippers and snorkeling gear in the clip as she waded about the crystal blue waters. At one point, she lifted her feet as she splashed them in the surface of the water while backstroking.
The move was a recreation of an iconic moment in the 1952 movie musical where Gene Kelly sang the theme song and started splashing around in the puddle. Brinkley continued to swim around the calming waters.
Instagram followers were instantly captivated by the video shared by the ageless beauty, "That was a fantastic share!" said one user. Another wrote that Brinkley made their day.
While others complimented her, "You are such goals and a bright, happy light… wonderful." One added, "Hey there flipper!!! Adorable!" One was jokingly curious, "How is the water there? Are there any potential hazards like jellyfish or maybe a fish that might bite lol."
Brinkley was not alone on her vacation; she also brought along her daughter Sailor Brinkley-Cook and her boyfriend Ben Sosne. It appears Brinkley enjoys spending time at sea as she usually shares snapshots of herself spending some quality time near oceanic views.
The reality star also loves spending time underneath the water, as she also shared a snap while scuba diving earlier this month. In the photo, she wore a hot-pink swimsuit during a snorkeling exertion.
The supermodel loves sharing her experiences on beach vacations. Not only has she proved to love the seas, but she is also passionate about saving the living organisms that depend on them.
The "Sports Illustrated" alum posted a powerful message on climate change earlier this month. In her post, she reportedly mentioned coral reefs, coastal Flora, tide pools, and sea life on the brink of extinction.
Making an example of local Thatch Palms, which are threatened by rising tides. Brinkley added that these are things that we can help save by rejoining the Paris Accord, an international climate change treaty.
According to People, the United States withdrew from the organization in 2017. Brinkley stressed that all these things add value to the economy as they provide livelihoods from tourism and fishing, adding that she hopes that part of the healing process as a country includes healing our planet.
Please fill in your e-mail so we can share with you our top stories!