Pamela Anderson, 53, Goes Braless Flaunting Her Curves in a Long Knitted Dress Sitting on a Log
Known for her consistent sexy snapshots, Pamela Anderson shared another hot photo in her latest Instagram post. Anderson rocked a striking white dress, and we love it.
Pamela Anderson, 53, went braless, flaunting her curves in a long-knitted dress sitting on a log. The actress is the queen of racy pictures as she always shares her sultry snaps on Instagram.
Shared on her Instagram story, the gorgeous 53-year-old posed sitting outside with trees in the background. In the black and white image, Anderson looked breathtaking with her long golden locks.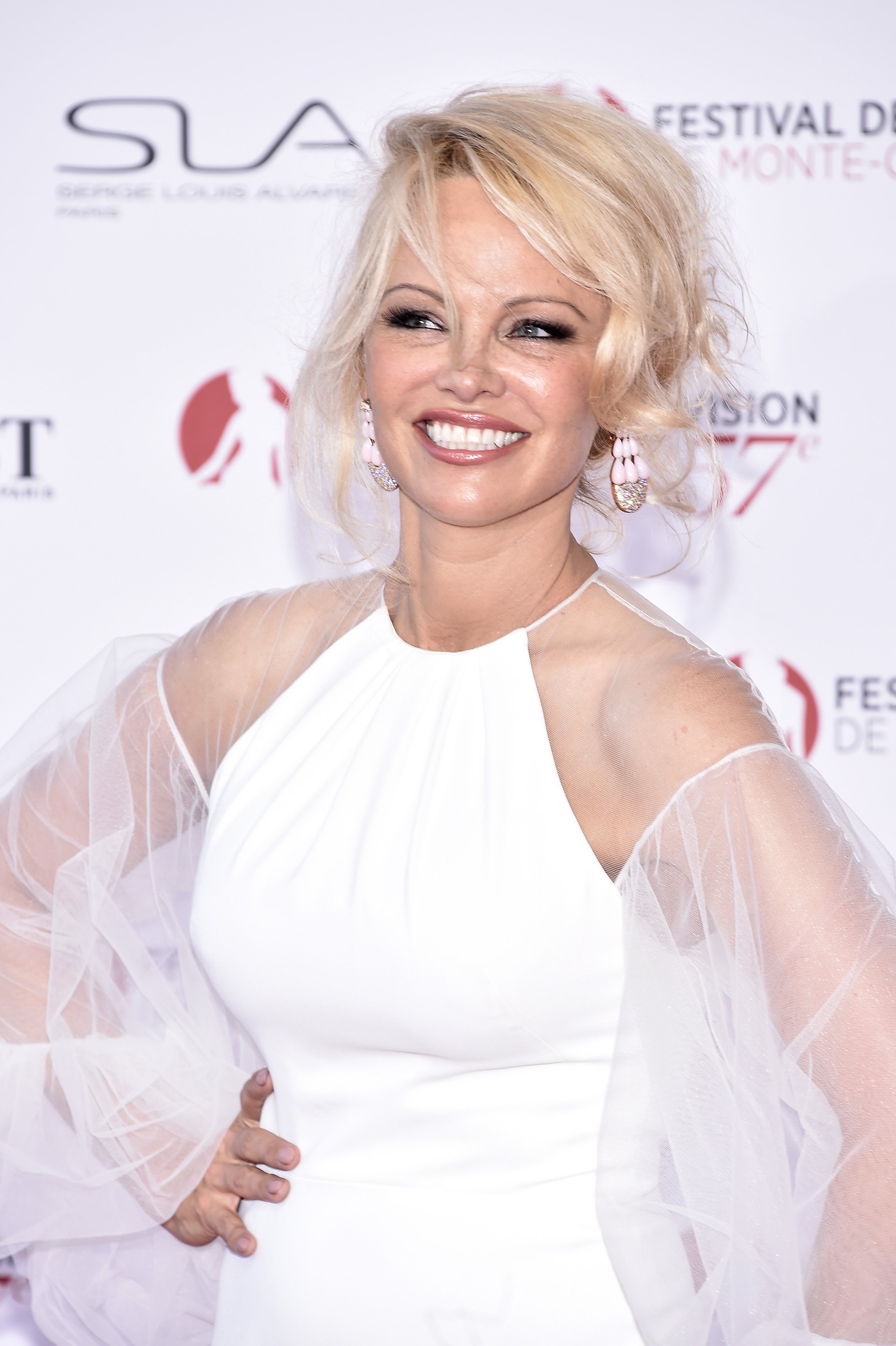 Anderson posed, slumping back, showing one side of her shoulder on the long-sleeved dress. Having her legs close together, she looks like she had on a full-face make-up as you can see the contour, thick eyelashes, and lipstick on the back and white photo.
The short clip shows Anderson facing away from the camera, giving a serious face pose, resting both her arms on the log. The knitted long dress is see-through as you can see her curves through it.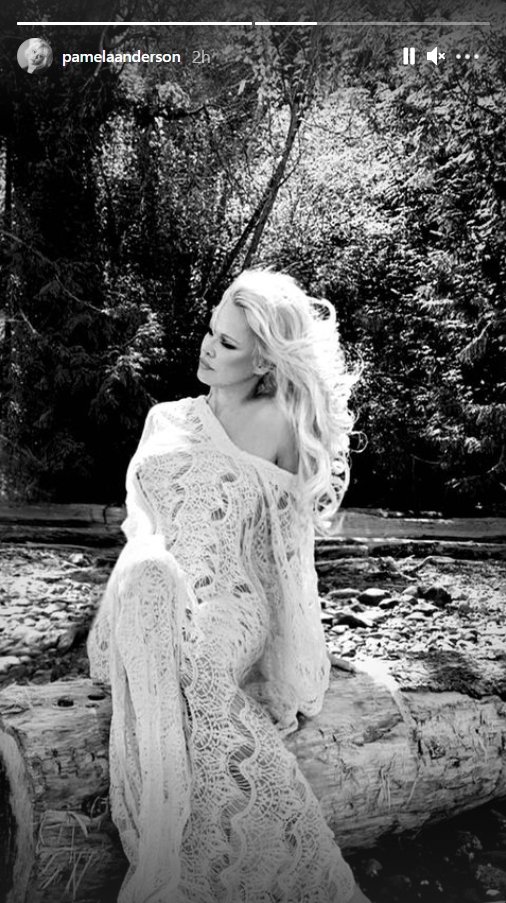 Wearing white outfits is one of Anderson's specialties as her body always accentuates her looks. This dress is different from those that she has worn before.
Anderson loves rocking short dresses and showing off her amazing body, including her curves and long legs. Speaking of her legs, she showed them off in another white knitted dress last year in November.
The "Baywatch" star reportedly took to Instagram and posted a snapshot wearing a short skimpy white ensemble showing off her toned legs as she lounged on her bed.
Anderson went braless as well, as the dress had an opening in front showing a sneak peek of her cleavage. In the photo, her blonde curly hair rested on her shoulders as she rested her arm on the pillow supporting her head.
The Canadian-American actress loves posing seductively and seems to find creativity in vintage as well. There are a lot of monochrome photos of the model on her Instagram account.
Apart from posing in black and white pictures, she flaunts her legs quite often too. In that same month, she shared a photo posing in an oversized blue shirt.
The "Playboy" model posed while sitting down on the floor in nothing but a shirt and a blue facemask. At the time, Anderson revealed that she felt puffy because she was not exercising as often during the lockdown; therefore, she gained a bit of weight.
Nonetheless, she still looks sexy as ever and does not stop flaunting her legs. Earlier this month, Anderson displayed her legs in a short negligee.
The television personality shared the picture on Twitter and reportedly received a lot of praise from her fans. Anderson posed in a sensual photo op indoors wearing lingerie and rested her elbow on the counter of a built-in hutch.