Alicia Keys & Her Adorable Son Genesis Melt Hearts in a Sweet Video Bonding over Face Masks
Alicia Keys is not only a singer famous for her powerful vocals but she is also a proud mother. The 39-year-old recently promoted her facial mask in a precious video with her son.
When Alicia Keys isn't dominating the music industry with her amazing voice, the entertainer enjoys spending quality time with her family and recently shared a sweet video on Instagram.
The footage captured the 39-year-old with her youngest son, Genesis sitting comfortably on the beige furniture in their home. The mother-of-two and her son were dressed casually as they enjoyed a relaxing skincare routine.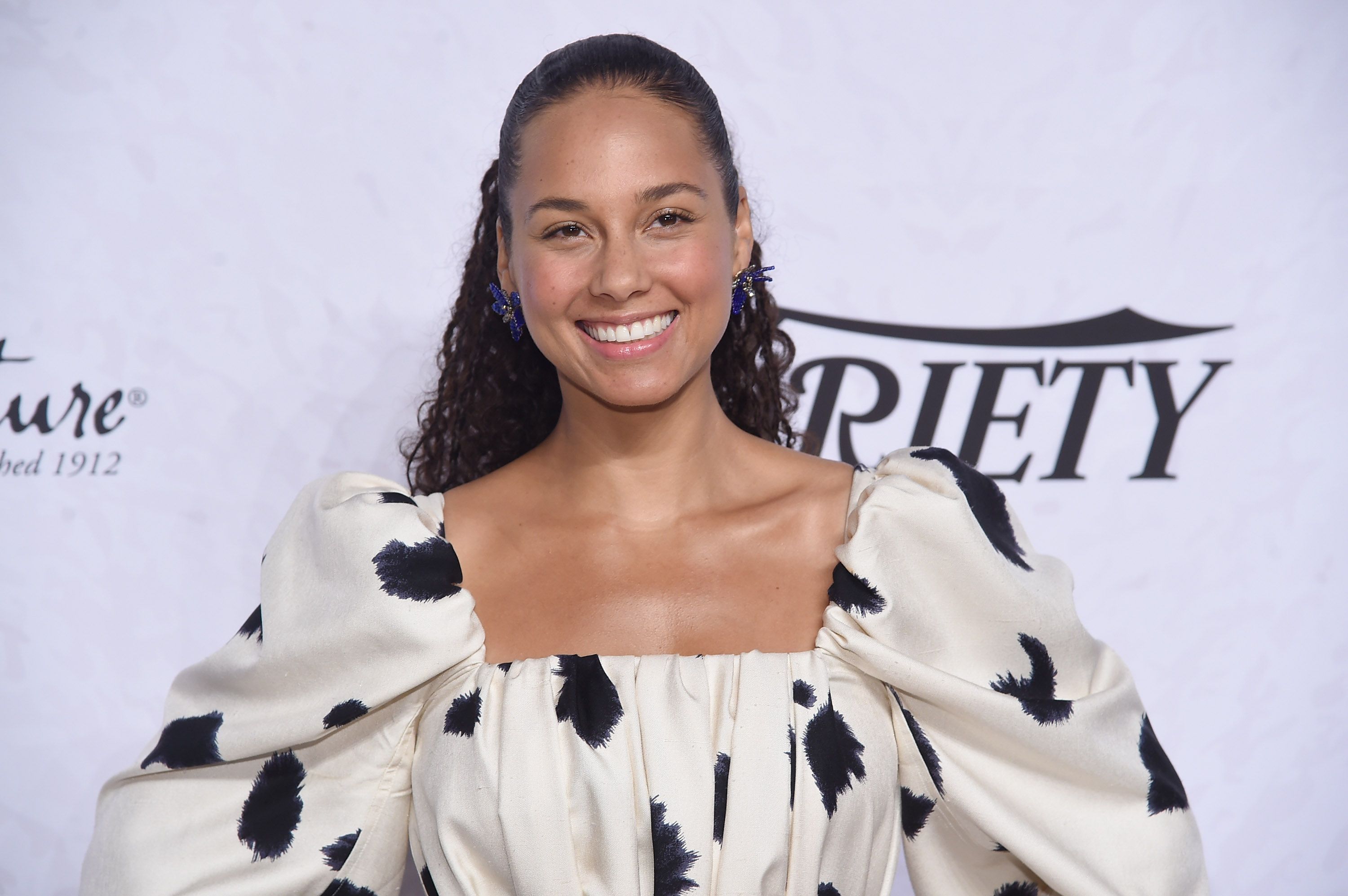 As Keys applied the facial mask on Genesis, she stated that the product's name was Harmony and asked if the little boy could feel the melody escaping his skin.
In 2019, [Keys'] youngest son stole the spotlight at the iHeartRadio Music Awards.
The singer's adorable son replied with an affirmative nod. The facial product is a part of the 39-year-old's beauty line, Keys Soulcare, which the proud mother promoted in the post's caption with the words:
"One of my favorite ways to spend @Keyssoulcare Sunday is having some fun with my little guy"
Last year, the "Girl On Fire" artist's son photographed his famous mother for her InStyle magazine cover. Genesis, in addition to his older brother, Egypt, and their father Swizz Beatz, participated in taking Keys' pictures for the magazine.
However, Genesis' stunning picture was selected as the cover while his brother and father's pictures were featured inside, where the singer discussed the coronavirus pandemic and the Black Lives Matter movement.
In 2019, the icon's youngest son stole the spotlight at the iHeartRadio Music Awards, when he couldn't keep his eyes off Taylor Swift. The 4-year-old at the time spent the night staring at the singer and even got a smile in return.
His mother teased him about his affections for the "Blank Space" songstress during her acceptance speech for the Innovator award. The boy's brother, Egypt, also had a chance in the spotlight when he performed alongside his mother.
The Grammy winner is known for her public display of affection when it comes to her sons and in December 2018, she proudly celebrated Genesis's fourth birthday with a touching tribute on social media.
Keys shared a black-and-white picture of her nude son and his birthday decorations on Twitter alongside a heartfelt message, where she expressed her love for the boy, who the mother-of-two described as a young king.