Marjorie Harvey Shows off Her Figure in a Snow-White Swimsuit as She Poses with Husband Steve
On Monday, Steve Harvey's wife Marjorie Harvey took to her Instagram page to share a picture of them spending time on the ocean on his birthday. 
Famous television show host Steve Harvey turned 64 on Sunday, and his wife, Marjorie Harvey, shared a picture with her fans on Instagram, showing a glimpse of his birthday celebration. 
In the snapshot, Marjorie and Steve chilled in a floatation device, surrounded by nothing but the blue ocean waters. The picture was taken from above the couple but still showed some details of their appearance.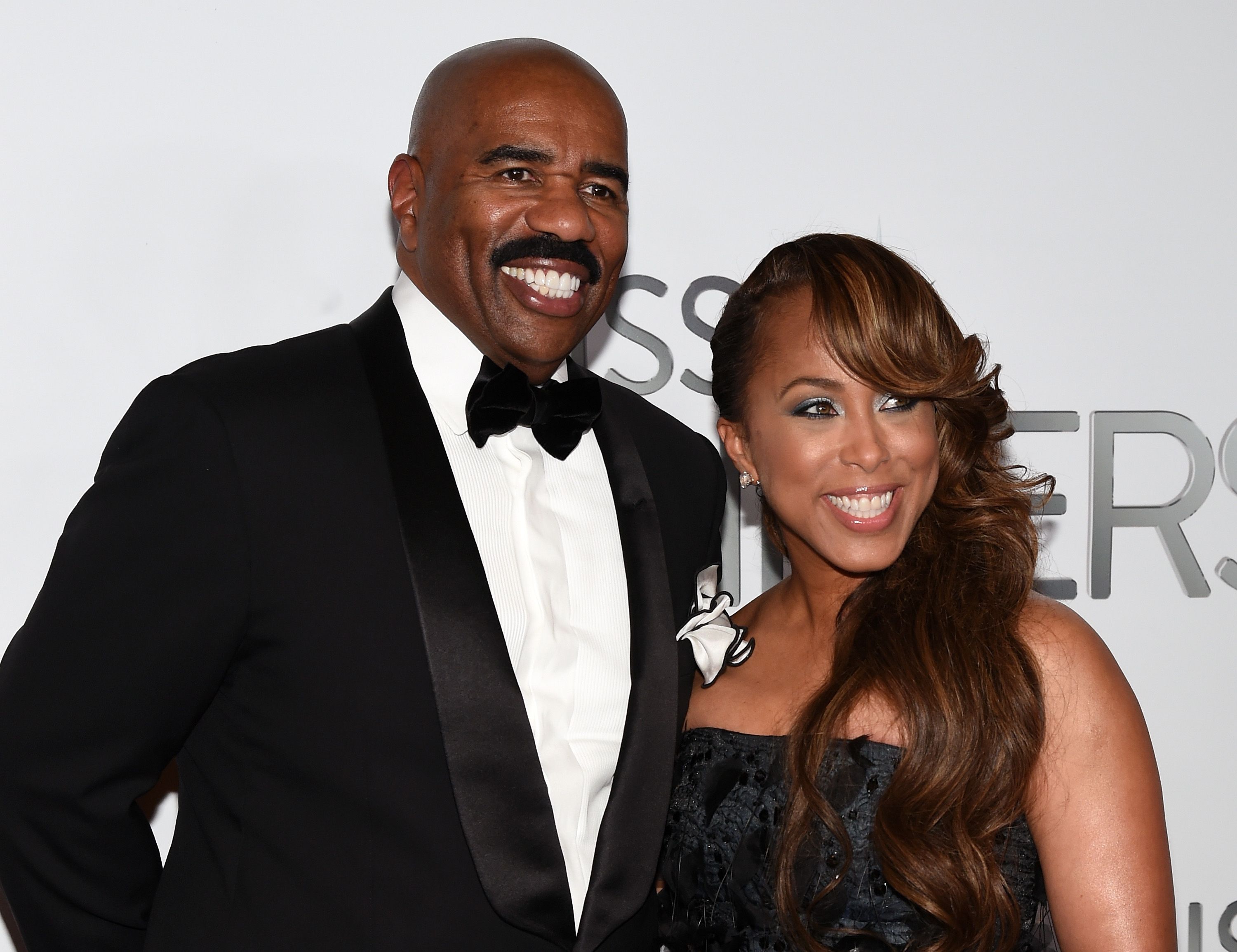 Marjorie was clad in a one-piece snow-white swimsuit that revealed her gorgeous legs and impressive figure. She sat beside her husband and birthday celebrant, Steve. 
The 64-year-old was topless and wore blue shorts. He also wore a blue face cap. In the caption to the post, Marjorie revealed that their stay in the floatation device was the closest she could get her man in the water. She wrote:
"The closest that I'm going to get the Birthday Boy in the water ?."
Marjorie's post pleased many of her fans who commented on it. One fan said they loved that the couple found ways to treat each other right and have fun despite their advancement in age. 
Another fan described the picture as dope, while a third person noted that Marjorie and Steve were living the good life they truly deserve. 
Steve's words came to pass 17 years after his initial meeting with Marjorie and two years after they reconnected.
The picture Marjorie shared was taken from Steve and his family's St. Barts trip, where they have been having fun amid the COVID-19 pandemic. 
The adorable couple shares a beautiful and exemplary relationship with a beautiful blended family, and the love between them is evident for all to see. 
In 2014, the couple made the cover of Essence magazine's February issue. During their interview, Steve credited his success to Marjorie, saying she was responsible for everything he has. 
He revealed that it was love at first sight when he met Marjorie for the first time in 1990. At the time, he told her that although he did not know who she was, he was sure he would marry her. 
Steve's words came to pass 17 years after his initial meeting with Marjorie and two years after they reconnected following the end of his second marriage. They wed in 2007. 
In 2019, they celebrated 12 years of being a couple in Italy, one of their favorite travel destinations. They took many pictures showing some of the loved-up moments they shared during their trip. 
Steve and Marjorie are a cute couple who enjoys being together and staying that way. Hopefully, the couple will have many more blissful years to spend together in love and happiness.