Michael Jordan's Daughter Flaunts Hourglass Figure in Stunning Pics Rocking Tight Ripped Jeans
Legendary basketball player Michael Jordan's 28-year-old daughter, Jasmine Jordan, recently showed off her fabulous figure in a figure-flaunting outfit in new snaps shared on her Instagram.
Jasmine Jordan recently turned heads and dropped jaws with fabulous photos of herself shared on her Instagram page. Captioning her cute pictures, Jasmine wrote:
"I ain't got the room for extra baggage ? •••bodysuit < @prettylittlething >."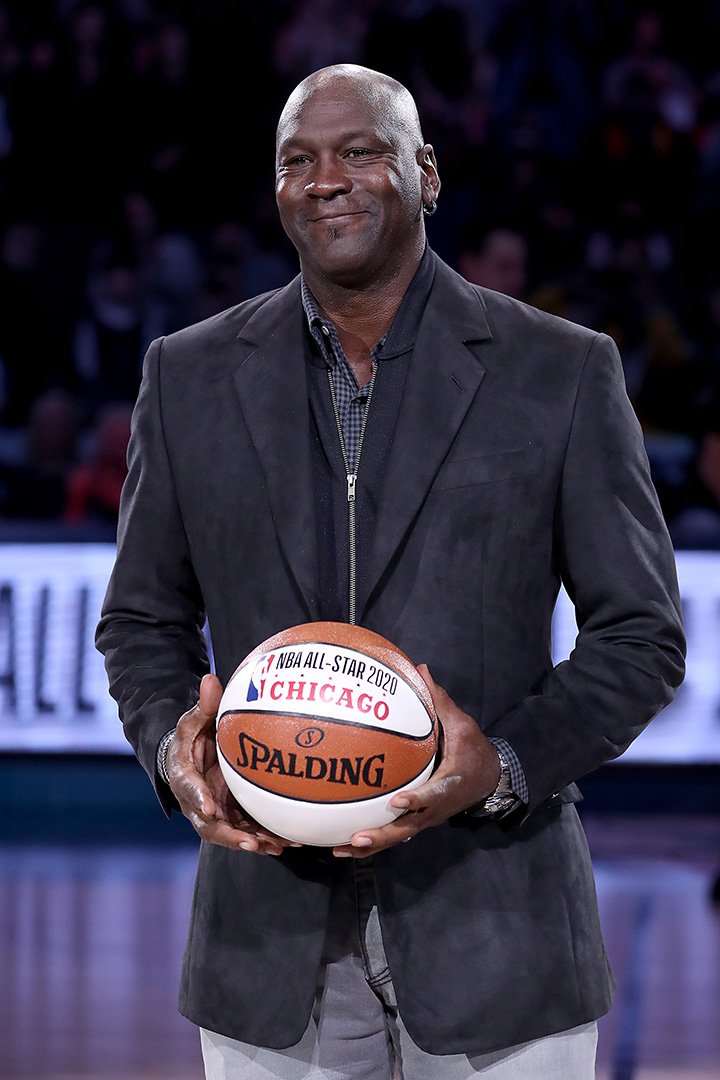 True to her caption about living a baggage-free life, Jasmine looked nothing short of content, happy, and entirely uninterested in entertaining any problems or baggage. 
Clad in her figure-flaunting maroon bodysuit from Pretty Little Thing, she showed off her toned physique and her especially trim midriff. She paired her bodysuit with light wash blue jeans that hugged her curves.
To complete the fabulous look, Jasmine wore a pair of super cool matching sneakers and elevated her look with dainty silver jewelry on her neck and on her wrist.
The hourglass-shaped beauty wore her hair in long, black box braids with curly tips and did little in the way of makeup, allowing her natural beauty to shine through.
Jasmine surprised fans when she revealed that she once had to Google her own father to know who he was. 
Jasmine's father, the iconic Michael Jordan, has kept his family life as far away from the public eye as possible. Now that his children are all grown up, fans often wonder what it was like to grow up with him as a father.
In 2020, the super athlete shocked the world with the unexpected candor in ESPN's breakout documentary "The Last Dance" which was about the 1997-98 season of his career. Speaking about watching her father's life on screen, Jasmine told the Associated Press:
"It's been incredible to watch. You know, I didn't get any previews or anything like that, so I'm watching it real time with everyone else."
Jasmine also revealed that she learned how hard her father worked to balance the pressure and the expectations while watching the docuseries. 
She also wittily chipped in that seeing him exhibit his tough-love behavior on his teammates like Scottie Pippen reminded her of just how he showed her and her siblings tough love when necessary.
In an exclusive with Oprah Magazine concerning the same topic, Jasmine opened up about what it felt like to be raised by her legendary father. She surprised fans when she revealed that she once had to Google her own father to know who he was. 
According to her, she was only a young girl when she Googled him to fully understand why he was so famous. Jasmine is one of her father's five children and one of three with his first wife, Juanita Vanoy. 
The basketball icon shares his youngest two children, Ysabel and Victoria, with his current wife, Yvette Prieto and theirs is one happy and blended family.