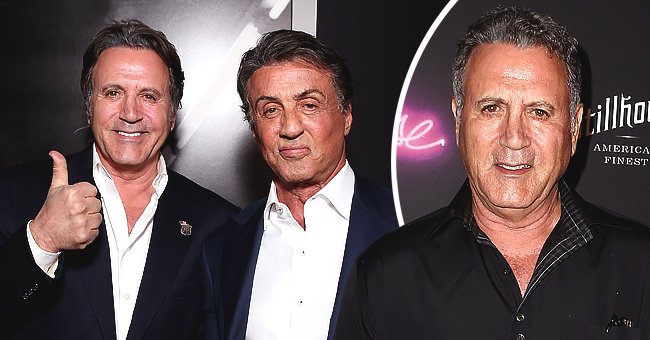 Getty Images
Sylvester Stallone's Brother Frank Opens up about the Relationship with His Famous Sibling

Sylvester Stallone's younger brother Frank has had a remarkable career as a singer and an actor. In a recent interview, Frank opened up on his relationship with his older brother.
Everybody knows the muscular guy who played Rocky Balboa in the 70s movie "Rocky," but not many people know that the actor, Sylvester Stallone, has a brother who is also as successful.
Sylvester's brother, Frank Stallone, is an award-winning singer and an accomplished actor. The brothers come from a long line of successful entertainers. Although Sylvester is better known, Frank enjoys his slice of fame.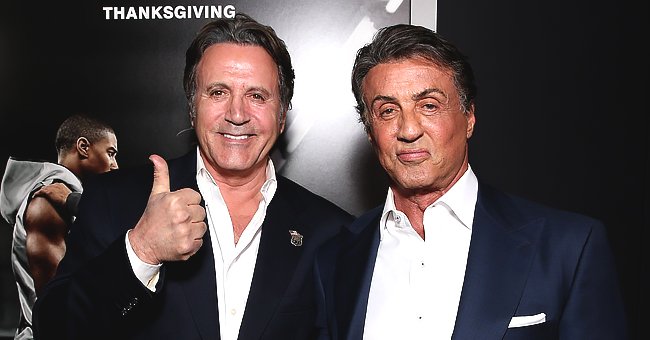 Frank Stallone and Producer Sylvester Stallone attend the premiere of Warner Bros. Pictures' "Creed" at Regency Village Theatre on November 19, 2015 | Photo: Getty Images
Frank is the subject of a new documentary titled "Stallone: Frank, That Is," reflecting on his career as an accomplished singer and an actor. The documentary will feature interviews with Sylvester, Arnold Schwarzenegger, Richie Sambora, and John Oates.
Speaking on his acting venture, Frank revealed in an interview that he learned on the job. Although he did admit that a bulk of his movies were lousy movies, he relishes the experience in general.
The 70-year-old believes that he earned all his movie roles and did not get them because of his popular surname. Although he enjoyed acting, Frank regrets leaving music for acting at some point.
Music had always been his first passion, but at some point, nothing was coming out of it. He was not getting the recognition and could not contact an agent despite having some good songs written down.
The singer believes that music can heal and mend broken hearts, especially during dark times in a person's life.
"Rocky" was Frank's debut on the big screen. The veteran singer recalled being asked by his brother to write the song for the movie. At first, he was reluctant, but he decided to give it a try after a while.
Frank said he had a feeling that "Rocky" was going to be the gamechanger for their surname, and it was. The movie became iconic and shot his brother into the limelight, and also, Frank's career did not stay static.
While he enjoyed being a Stallone, he found it frustrating when people asked him how it felt being the younger brother of a famous star like Sylvester Stallone.
Despite the comparison, Frank remains proud of his brother and their work together. He revealed that he never felt jealous of his brother and is glad about their success.
Even at 70, Frank is heavily involved in music. To him, that is the only place he feels comfortable and at home. He feels his musical skill is a gift from God to him, so there is no stopping.
The Grammy and Golden Globe-nominated singer believes that music can heal and mend broken hearts, especially during dark times in a person's life.
Frank revealed that music was the source of help when dealing with the loss that plagued his family following his nephew and half-sister's death. Frank and his brother have become one of the iconic brothers in Hollywood with their success.
Please fill in your e-mail so we can share with you our top stories!