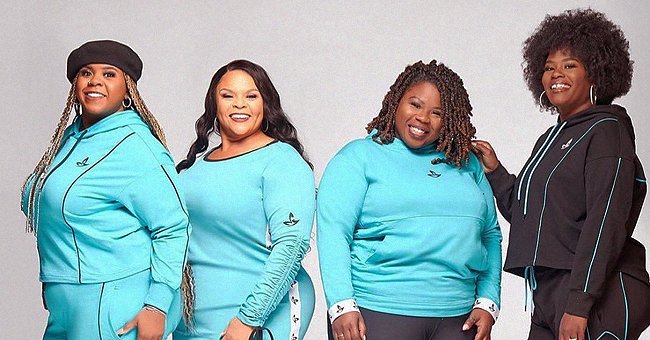 instagram/davidandtamela
See Tamela Mann's Slimmer Curves as She Poses in Matching Outfits with Her Beautiful Daughters
Tamela Mann sported a huge white smile in a recent picture as she flaunted her slimmer curves alongside her three daughters while wearing matching outfits.
Gospel singer Tamela Mann, 54, has been enjoying her healthier and slimmer physique, often sharing pics on the Instagram page she shares with her husband, David Mann, 54.
As the owner and designer of her eponymous athleisure line, the Grammy Award-winning singer often models items from her collections. Recently, she got her daughters, Tiffany, La'Tia, and Porcia, to join in the fun.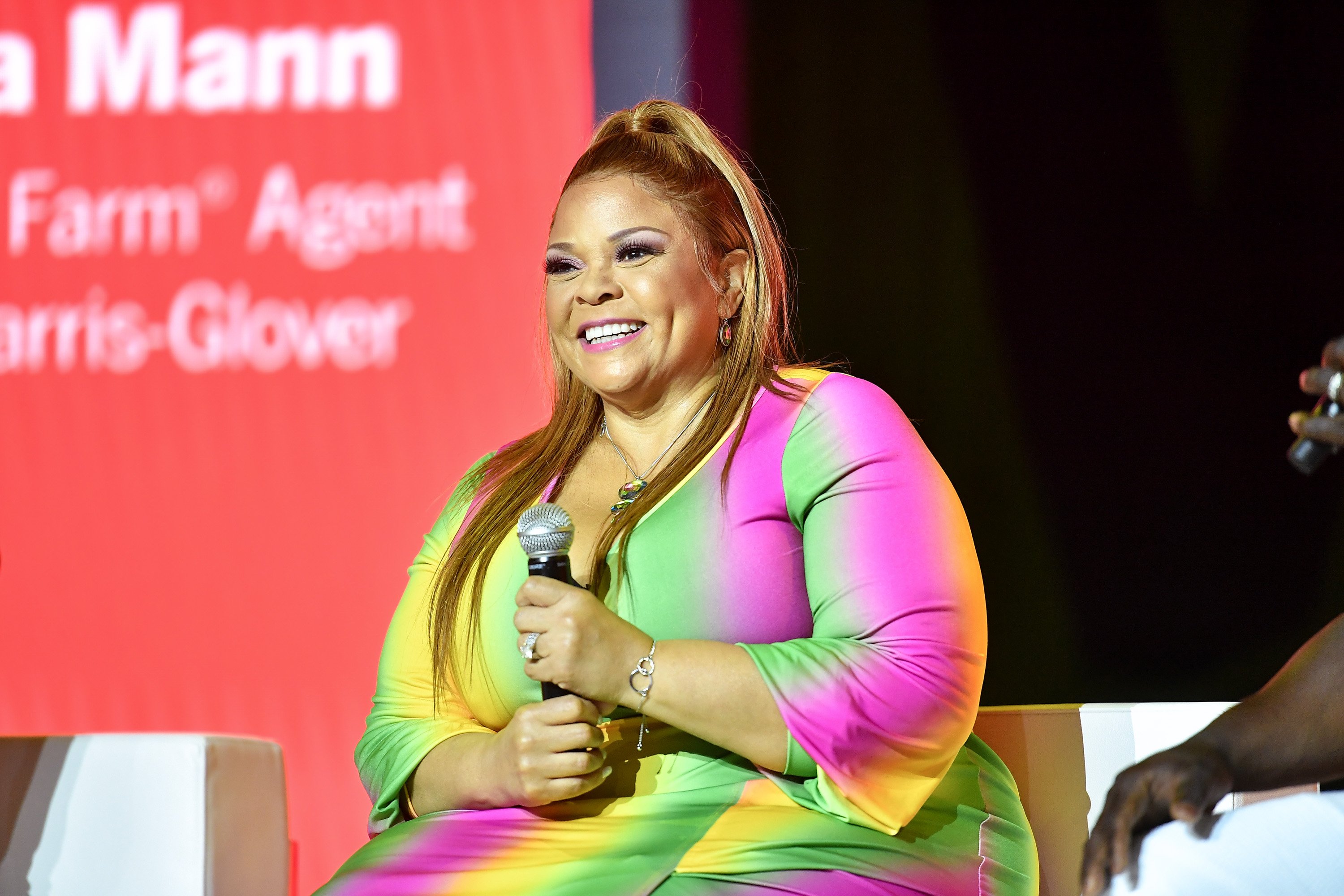 Tamela Mann at the 2019 Esence Festival at Ernest N. Morial Convention Center on July 05, 2019 in New Orleans, Louisiana.| Source: Getty Images
In the picture, the four gorgeous ladies posed while rocking different pieces from the latest Tamela Mann Collection, which suited their different body types perfectly.
Tia looked sporty in a turquoise two-piece set featuring a hooded sweater and tracksuit pants which she accessorized with a black beret, while Portia rocked the same set in black with turquoise lines.
Tamela, who stood next to Tia, looked breathtaking in a turquoise mid-length dress which showed off her curves, while Tifanny wore a turquoise hooded sweater with shiny black leggings.
With the four ladies lined up together and sporting beaming smiles, it was easy to see that they share a very close bond, despite two of the girls, Tifanny and Portia, being David's children from previous relationships.
Tamela's relationship with the girls is shown in how they often support and inspire one another to achieve their personal and family goals.
When the "Take Me To The King" singer started her weightloss journey, joining the Weight Watchers program in 2019, it was her daughter, aspiring actress Tiffany, who joined her as they encouraged each other to maintain a healthy lifestyle.
In addition to losing weight together, the Mann family also sings and performs together. In 2018, Tamela and David took their family on the road with the "Us Against the World Mann Family Tour."
The show, which combined song and comedy, incorporated aspects of their family life as they performed with their singer-daughter, La'Tia, and son David Jr. Portia was also present as the road manager.
That tour was just another example of how close-knit the Mann family is, but the most telling is their ability to work together seamlessly for the sake of their brand.
The company website for Tillymann Inc. lists the entire Mann family and their contributions to the family business. Each member plays their part to ensure the smooth operations of the brand which has been successful to date.
Please fill in your e-mail so we can share with you our top stories!