Check Out Halle Berry's Sophisticated Face Mask as She Poses in a Gray Jumpsuit & Hat
Halle Berry caught fans' attention and had them gushing about her sophisticated fashion sense after sharing photos of herself posing in a unique face mask and a grey jumpsuit.
Veteran actress Halle Berry recently stirred up the internet, sharing some show-stopping pictures on social media that had many raving about her looks.
Taking to her Instagram story, Berry shared a photo of herself rocking a gray jumpsuit. The actress accessorized with a chic protective face mask.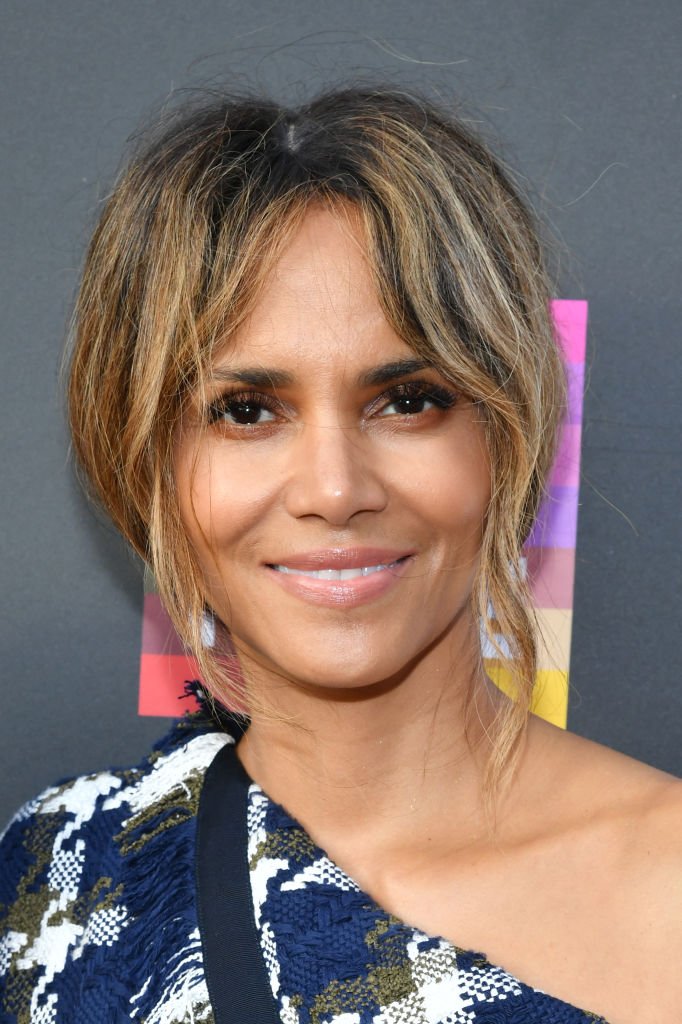 Berry was pictured posing in the sun. To protect herself from the rays, she paired her outfit with sunglasses and a brown hat. With her arms stylishly folded, the actress struck a pose to the camera.
In a separate picture shared on her Instagram feed, Berry was seen wearing the same face mask while posing for a mirror selfie. She accompanied it with a caption writing:
"Christmas gifts to me. New phone, new mask! ?."
Per usual, Berry's post gathered several reactions from fans and followers who took to the comments section, gushing about her sophisticated look.
One user wrote that the actress looked lovely, while some others commented that they liked the face mask. Many also showed love for the picture by simply leaving emojis.
When Berry is not sharing hot pictures online, the actress is dishing out advice to all who care to listen.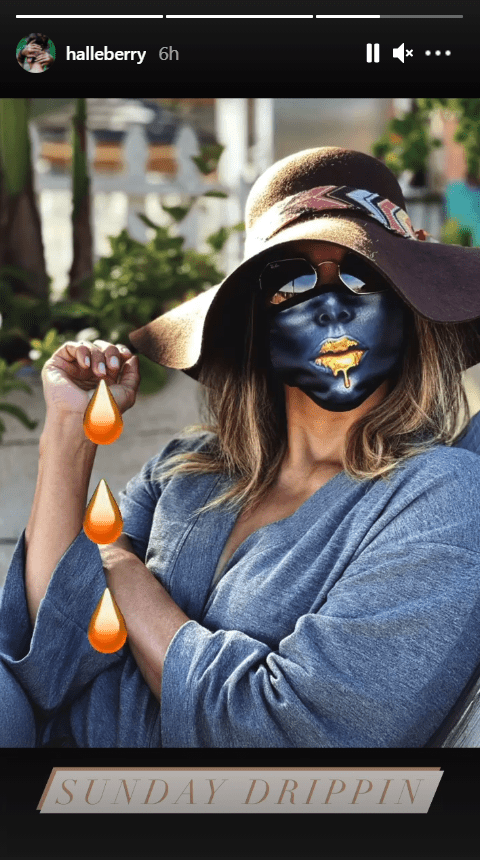 The actress's new post came only a few days before Berry dazzled her social media fans and followers with yet another intriguing Instagram post.
Berry got fans talking after sharing a picture of herself shot while still in bed. The photo featured her foot peeking from under a blanket. Captioning it, she wrote:
"Bed messy, toes did. Happy Sunday."
Back in December, Berry showed off her toned legs in a picture that saw her wearing a T-shirt from her boyfriend Van Hunt's fashion line. 
For the picture, Berry went pants-less, showing off her legs, which caught many fans' attention. She topped off the look with a brown hat and a drink in her hand.
The actress reportedly started dating Hunt early last year, but it was not until September that Berry made their relationship official on social media.
When Berry is not sharing hot pictures online, the actress is dishing out advice to all who care to listen. Last month, she shared her candid opinion about dating a friend's ex.
She described dating a friend's ex as a cardinal sin while adding that her soulmate is not anyone from her friend's past. For Berry, getting intimate with them is not an option.
Time and time again, Berry has proved herself to be an icon in the entertainment industry, and with her experiences, there is no doubt that her advice is solid gold!