Gabrielle Union Discusses Potty Training with Kaavia — See Fan Reactions to the Hilarious Video
Gabrielle Union, in a recent post, shared a video of her discussing potty training with Baby Kaavia on her Instagram page. The hilarious video was a source of humor to many fans.
Gabrielle Union recently shared a video of herself discussing potty training with her child, Kaavia. In the video, Union asked Kaavia if she pooed in the potty and she kept responding with "yeap" while also trying to look away and change the subject. The hilarious video was captioned:
"How potty training is going"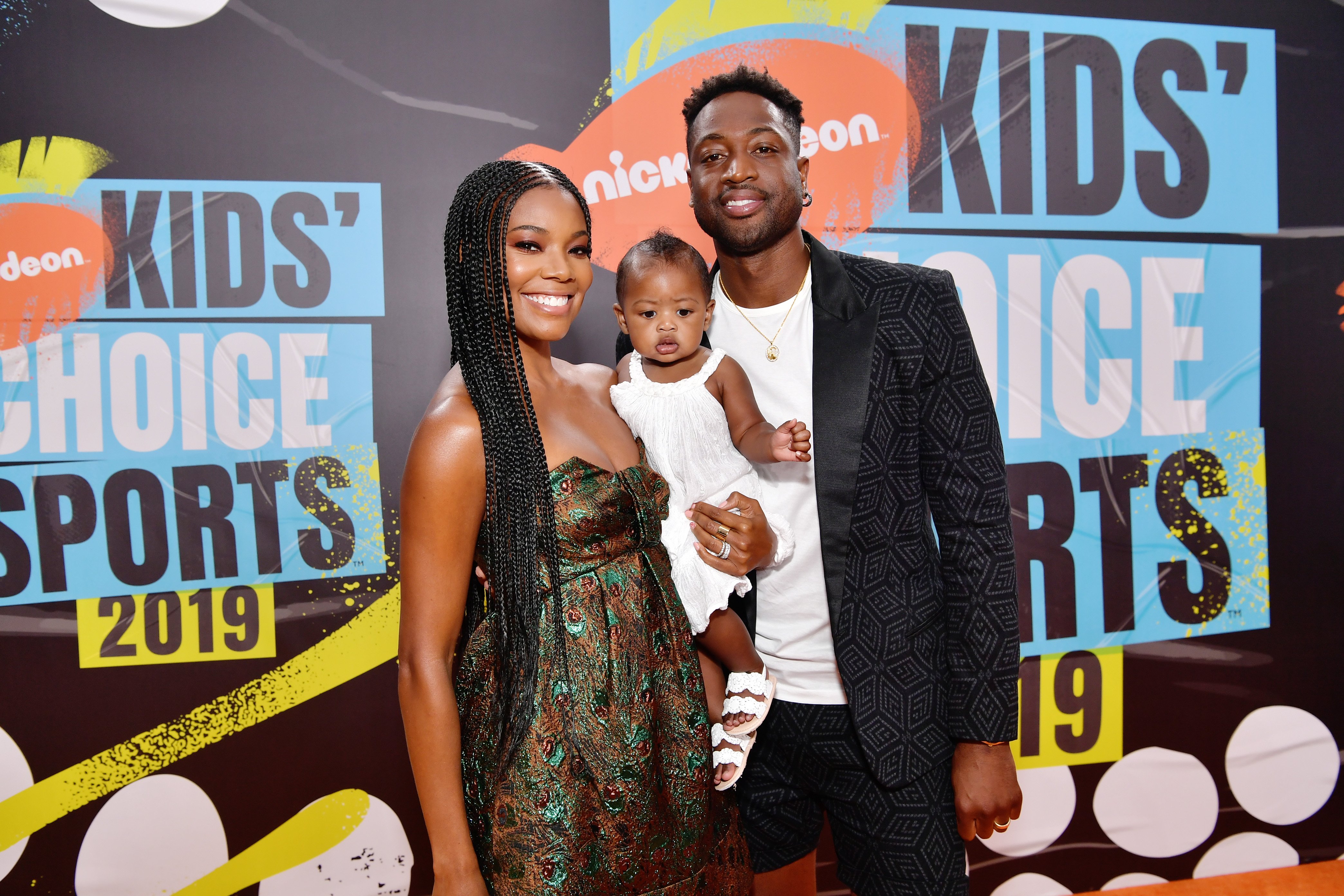 Union compared Kaavia with the black dogs that messed up the artificial carpet grass, saying Kaavia pooed just as they did. Apparently, potty training is not going so well. 
The video shot outside her house garnered lots of fans' reactions. In three days, it has gathered over 3.3 million views and over 12,000 comments.

Laughing emojis and heart emojis swarmed the comment section. Fans adored Kaavia; a fan said she is so big and too cute. Another commented on her look-away, saying it meant lies.
Union looked stunning in a white two-piece, a jogger, and crop sweater, while Kaavia wore a black and white striped jogger and a black sweater with the inscription "GOT IT FROM MY MAMA."
Union, on the other hand, intends to give her daughter plenty of room to figure out who she is.

Union and her husband of 6 years, Dwyane Wade, welcomed their daughter Kaavia James in November 2018 via a surrogate. Although baby Kaavia is their first child together, Wade has four other children, Zaire, Zaya, Xavier, and Dahveon Morris.
Union opted for surrogacy after several failed attempts to have a baby on her own. She had about nine miscarriages and said her body had been a prisoner trying to get pregnant.

Union revealed that she named her daughter after her godfather and uncle, James Glass. The actress also always shares images and videos of her and her mini-me on her Instagram page.
Several snaps of her and her adorable daughter twinning lie around the internet. She is excited about motherhood and is ready to nurture the bundle of talent.
Kaavia, nicknamed Shady Baby, is a social media phenomenon. She always brings smiles to the faces of fans with the hilarious faces she makes. The little tot has featured in several memes on social media.
Fans say Kaavia already has a Hollywood representation, and they can not wait to have her gracing their screens. Union, on the other hand, intends to give her daughter plenty of room to figure out who she is.