'Station 19' Star Boris Kodjoe & Look-Alike Son Nicolas Wear Bandanas While Hugging in a Photo
Star actor Boris Kodjoe and his growing son, Nicolas, looked like each other's twin in a new media update where they posed for the camera while Boris held the youngster close.
"Station 19" actor Boris Kodjoe and his teenage son, Nicolas, had their Instagram fans gushing after Gym Wrap shared a lovely father-son photo of them on its official Instagram page.
The pair looked radiant, rocking fitness wear and sharing a warm hug for the selfie. Kodjoe, 47, who wore a dark pink T-shirt and rocked a Black Lives Matter bandana while drawing his son close.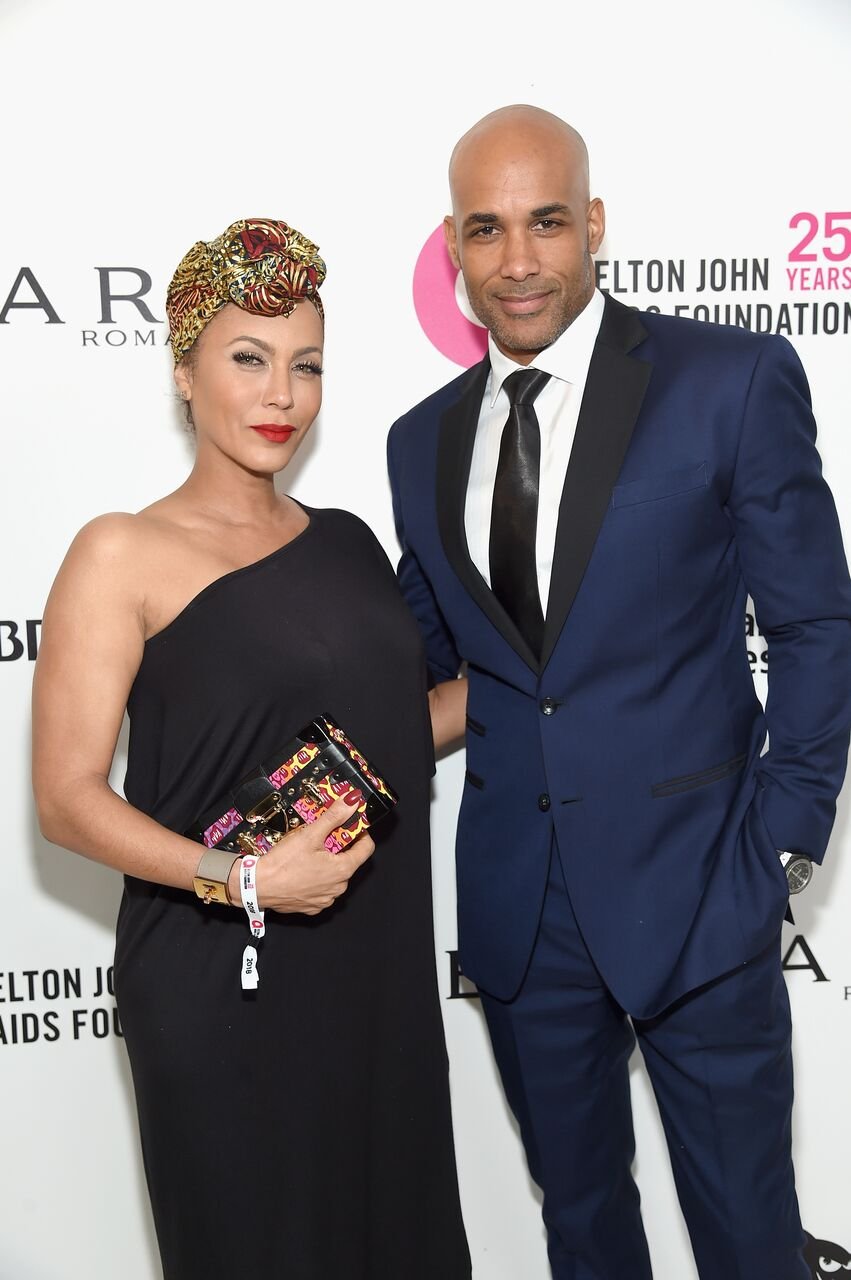 Nicolas looked equally dashing, showing off his attractive features and gorgeous eyes while he donned a dark blue shirt and tied a patterned bandana around his thick mass of curly hair. The caption was in solidarity with MLK day:
"Today is Martin Luther King Jr. We observe this day every year and take time on the work that still needs to be done…" 
When it comes to family and his thriving career, Kodjoe seems to have found an ideal way to manage it all, and this works for him. Once in an interview, the actor who is dad to Nicolas and a young girl, Sophie, noted that he does not believe in work balance.
Sharing his advice to dads, Boris outlined the need for fathers to make sure they were present in their kids' lives.
Kodjoe elaborated that he does not think a work and life balance was ideal, and he would prefer to prioritize family above all while other aspects of life fall in place. 
Kodjoe runs his family-of-four with his wife and fellow star Nicole Ari Parker, and so far, it seems the pair has done an excellent job raising their kids. Kodjoe drew inspiration from running a working family and created a daily motivational app, KOFIT, with his brother, Patrick. 
The KOFIT app handles well-being improvement through fitness approaches that include yoga, nutrition, meditation, and workouts. He shared with People:
"I'm talking about families who are struggling with the work-life balance..."
Speaking at the 2019 Essence Festival, Boris joined fellow star Lance Gross in a chat on fatherhood where they shared their takes on how dads could handle being present in their kids' lives. 
In his own approach, Kodjoe noted that he was the type of dad who limited the use of social media because of the effect the media space could have on growing children. 
Sharing his advice to dads, Kodjoe outlined the need for fathers to make sure they were present in their kids' lives without worrying about not being perfect parents.