Here's How Boris Kodjoe Celebrated His Only Son Nicolas' 14th Birthday
Boris Kodjoe's new media post was all about his teenage son, Nico, who recently turned fourteen. Kodjoe's tribute to the youngster was stirring words and birthday wishes that could warm any heart.
Hollywood's Boris Kodjoe's latest Instagram show off was a lovely image of his growing son, Nico, whose adorable features warmed up the timeline while his star dad let fans know it was his birthday.
In his post, Kodjoe shared an up-close snapshot of the birthday boy that had fans fawning over him while going on to pen a befitting tribute in his caption.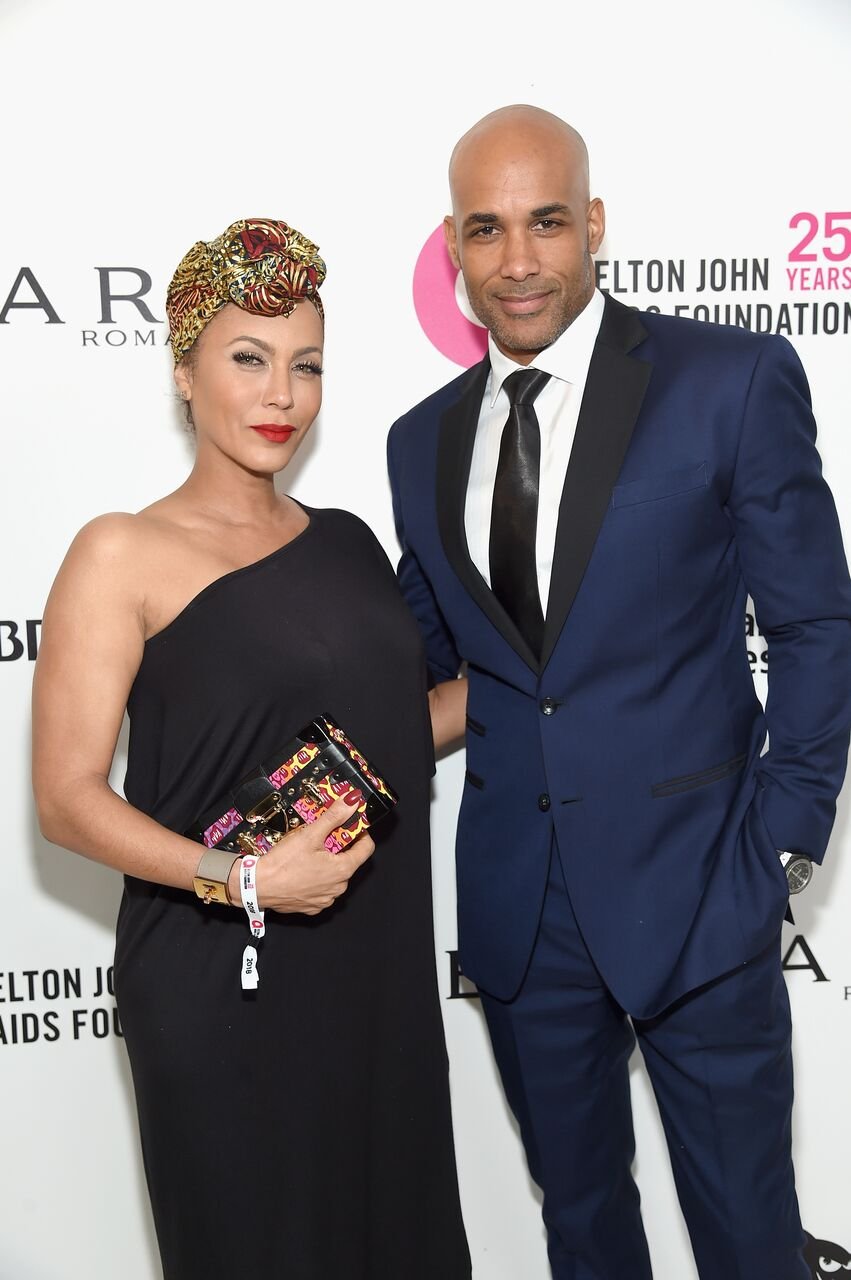 The picture showed Nico posing outdoors and enjoying a sun-kissed photo angle. The young boy rocked a blue T-shirt and a brown bowler hat styled to reveal some parts of his tinted blonde hair.
The teenager whose appealing features were a perfect blend of his parents' attractive features jazzed up his style with silver chains and a piercing gaze. His dad wrote in his caption:
"Happy Birthday, Nico… it's been such a joy and privilege to watch you grow into a young king with such kindness and strength, compassion, and confidence…"
Kodjoe, who gained recognition from his role in "Soul Food," did not fail to show how proud he was of his son while chipping in an appreciation note for his longtime spouse and fellow star, Nicole Ari Parker, who he tagged to the post.
Many Instagram users took to the comment section to celebrate the teenager and gush about how much he had grown. Others could not get over his cute features as they agreed he was growing into a strikingly handsome young man.
In a fun family chat, Kodjoe and his loved ones each talked about their parts in  fighting against the novel coronavirus.
In the world of showbiz, Kodjoe is known for his exceptionally handsome features and how he and his wife have defied the odds against Hollywood marriages. One other impressive known fact is his approach to fatherhood.
Kodjoe, 47, is dad to two kids, Sophie, 15, and fourteen-year-old Nicolas. Over the years, he has set a top-notch standard as a dad and makes sure to keep it impeccable.
Once, while sharing fatherhood tips at the 2019 Essence Festival alongside fellow star Lance Gross, Kodjoe noted the importance of a father's presence in a kid's life.
He and Gross agreed that many dads were scared of falling short and not being perfect. Kodjoe assured the audience that kids do not care about perfection. Having a dad who is there for them is enough.
Amid the quarantine, the "Soul Food" star taught his children the importance of giving back to society, as he and his family launched the #HelpOurHeroes campaign for first responders.
In a fun family chat, Kodjoe and his loved ones each talked about their parts in fighting against the novel Coronavirus while sharing a positive outlook for the world.