Boris Kodjoe Shares Adorable Photos Showing His Son Nicolas from a Baby to a Teenager
Boris Kodjoe recently melted hearts when he took to social media to share photos that document his son, Nicolas' transition from baby to teenager.
Boris Kodjoe is a proud father and fans were reminded of his devotion to his kids when he took to his Instagram page to post pictures showing his son, Nicolas' transformation from baby to teenager. The proud father captioned the post:
"Today I'm celebrating my young king. May you always share with the world your big smile and your big heart. I love you, Nico."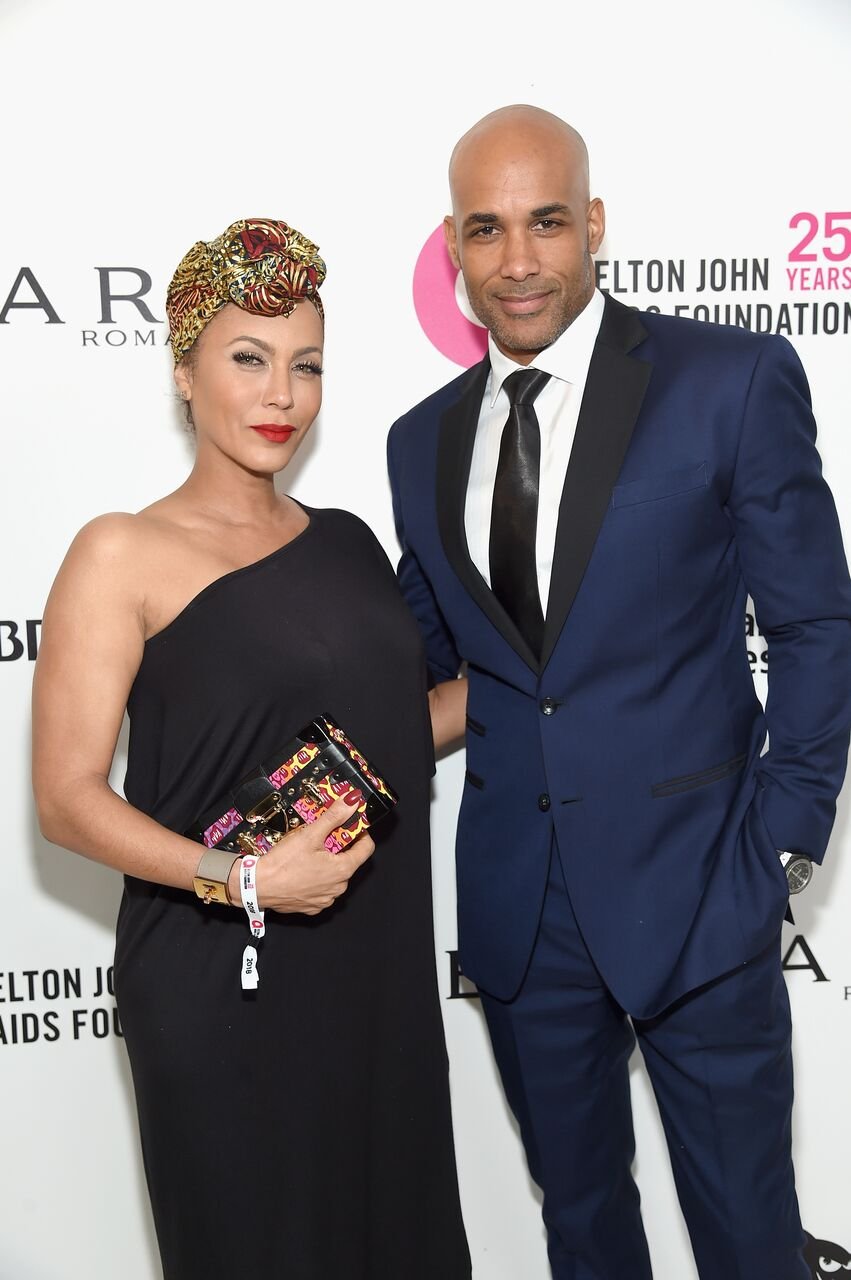 Fans of the famous actor had nothing but sweet words for the handsome teenager. They joined Kodjoe in wishing him a happy birthday. One fan wrote:
"Happy, blessed Day young King."
Some fans declared that he is his mom's male version; others alleged that he looked more like his dad, and a distinct few said he was a perfect mix of both his parents. They all agreed on one thing, though, he is cute.  
Kodjoe shares Nicolas with his wife of more than a decade, Nicole Ari Parker. They welcomed him in October 2006.
Kodjoe and Parker initially met on the set of "Soul Food."  At the time, Parker never even considered that they would become an item, but they connected and things just fell into place. 
Parker gushed about how attractive she still found Kodjoe; she probably is not the only female with that sentiment.
Shortly after they met, Kodjoe's character was written off the show, but they did not let that stop them. Their relationship became long-distance, and unlike many long-distance relationships, it survived. 
They got closer and their connection grew stronger until they consolidated it with marriage. They tied the knot on May 21, 2005, and years later, their chemistry is still as strong as it always was. 
The couple makes conscious efforts to keep their passion alive by going on dates and spending a lot of time doing things they enjoy together. In 2015, Parker gushed about how attractive she still found Kodjoe; she probably is not the only female with that sentiment.
Aside from Nicolas, Kodjoe and Parker share one other child, a girl named Sophie. The pair are dedicated parents and they make special efforts to maintain open communication with their kids. 
Parker encourages her children to ask questions about sensitive topics so they can avoid making mistakes as they grow older.
Her perfect union with Kodjoe is also a lesson to her kids; they know what a good marriage entails and there's no doubt they will uphold their parent's standard when the time comes for them to start their own families.