Don Sutton, MLB Hall of Famer Passed Away in His Sleep Aged 75
Major League Baseball Hall Famer Don Sutton passed away in his sleep at 75 years old, as announced by his son, Daron Sutton. 
Don Sutton, a Major League Baseball Hall Famer and broadcaster, passed away in his sleep on Monday, January 19, after a successful baseball career. 
Most fans are familiar with Sutton's recent career as a broadcaster. The Braves employed him as one of their broadcasters for almost 30 years.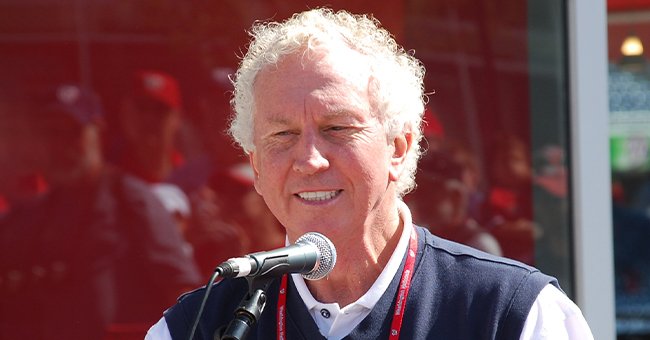 He was a full-time member of Atlanta's broadcasting team from 1990 to 2018. There was a 2-year interruption in 2007 when he was a broadcaster for the Nationals broadcast team. 
The Braves released a statement of condolences for the baseball legend's death and described him as having a "generous character or humble personality." Part of the statement read:
"Don was as feared on the mound as he was beloved in the booth."
The Los Angeles Dodgers mourn the passing of Hall of Famer and Dodger all-time great Don Sutton. Our thoughts are with his family and friends at this difficult time. pic.twitter.com/RArUeoiBB1

— Los Angeles Dodgers (@Dodgers) January 19, 2021
During his 23-year long career, Sutton won over 300 games and became a 4-time All-Star, who finished in the top 5 Cy Young voting five times.
In 1980 he won an ERA title, led his league in WHIP 4 times, and led his team in the strikeout-to-walk ratio 3 times. During his career, he played mostly for the Dodgers.
#Braves Mourn the Passing of Don Sutton: pic.twitter.com/qOEx5xoJjK

— Atlanta Braves (@Braves) January 19, 2021
In fact, he was such a talented player that he ranks top 3 for career statistics. He has racked up some awe-inspiring numbers, including 324 wins and 3,574 strikeouts. 
Stan Kasten, Dodgers President, shared a statement for his passing in which he expressed his condolences for Sutton's family and admired him as a player. In the statement, he said: 
"Don left an indelible mark on the Dodger franchise during his 16 seasons in Los Angeles and many of his records continue to stand to this day."
Rest In Peace, Don. pic.twitter.com/wk8q2yVeyO

— Atlanta Braves (@Braves) January 19, 2021
MLB commissioner Rob Manfred released a press statement in which he said that Sutton had represented the game with "great class" and that he would be remembered for his excitement on his trips to Cooperstown. 
Unfortunately, in 2002 his health started to decline as he had a kidney removed after being diagnosed with cancer. The following year, he had part of his lung removed. 
Saddened to share that my dad passed away in his sleep last night. He worked as hard as anyone I've ever known and he treated those he encountered with great respect...and he took me to work a lot. For all these things, I am very grateful. Rest In Peace. pic.twitter.com/cvlDRRdVXa

— Daron Sutton (@lifeisgreatsut) January 19, 2021
He underwent various treatments during the final years of his broadcasting career and maintained a full schedule until 2019, when he suffered a fracture to his femur. 
He leaves behind his wife, Mary, and their 3 children, Daron, Staci, and Jacquie. His son announced his passing on his Twitter and shared his gratitude for his father.