People: Ben Affleck Was Hoping That His Ex Ana de Armas Was the One
Ben Affleck wanted his ex-girlfriend, Ana de Armas, to be the one. That's according to a source who revealed more about the actor's relationship, including long discussions about their future and breaking up over the phone.
Ben Affleck, 48, was hoping Ana de Armas, 32, would be "the one," according to an insider who is close to both of them. de Armas called off their relationship after less than a year of being together. 
The source mentioned that the "Gone Girl" actor was always cheerful whenever the "Knives Out" star was around. de Armas was full of energy, which motivated Affleck to remain fit and healthy.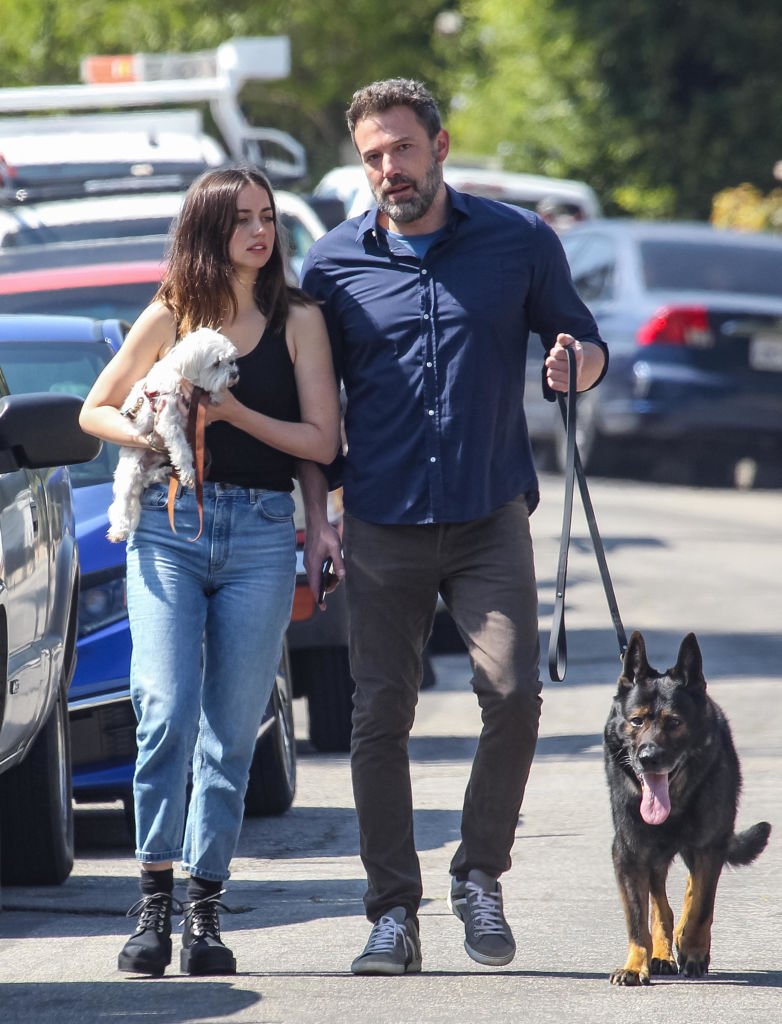 Speaking to "People," the insider added that although the "Justice League" star was distressed about the relationship coming to an end, Affleck will now focus on the things that bring him joy, saying: 
"Ben really wanted their relationship to work." 
However, de Armas' sense of adventure and love for travel left her feeling cooped up in L.A., where Affleck needed to be for his children. The two endured long discussions about their future, resulting in a mutual split over the phone. 
The pair met in New Orleans in 2019 while filming the upcoming thriller "Deep Water." They were first linked together in March 2020, when they headed to de Armas' native Cuba for a vacation. She confirmed the relationship in April on her Instagram. 
Affleck enjoyed his longest relationship with his ex-wife, Jennifer Garner between 2005 and 2015.
By June last year, another insider revealed how the couple had enjoyed a family vacation to Georgia, which included Affleck's mother and his three kids which he shares with Jennifer Garner. The source added that everyone got along. 
Earlier this month, the star of "Reindeer Games" divulged how horribly people had treated his ex, Jennifer Lopez, throughout their relationship. The pair flaunted their romance in Lopez' "Jenny From The Block" music video, with Affleck adding: 
"People were so [expletive] mean about her. Sexist, racist. Ugly, vicious [expletive] was written about her in ways that if you wrote it now you would literally be fired for saying those things."  
The "Gigli" stars got engaged in 2002, only to postpone their wedding day just days before they were meant to walk down the aisle in 2003. They eventually called it quits in 2004.
Amongst the many loves of his life, Affleck enjoyed his longest relationship with his ex-wife, Garner between 2005 and 2015. They have two daughters, Violet, 15, Seraphina, 12, and a son, Samuel, 2. 
Past relationships for Affleck including dating Gwyneth Paltrow between 1998 and 1999. He was also linked to actresses Salma Hayek in 1999, and Jamie King two years later. 
de Armas seems unbothered by the sad breakup news, as she debuted a cute new, 1920s inspired bob on her Instagram stories this past Sunday. In the video, de Armas praises her friend, Claudia Muma for the new look. 
It will have to be another adjustment for Affleck's three kids, who according to sources had liked de Armas immediately after meeting her. The actress reportedly put in a lot of effort with the children, knowing how much they meant to Affleck.